Nightly News Full Broadcast – Nov. 25 YouTube Tips ⓘ
For HEADLINE Google Search lookups:
[Apple iPhone: PRESS and hold to select text]
[Mac/Windows: Triple click to select text]
ⓘ How Lookup/Search Google works ⓘ

Note: Reports are not verified; check Google search results as part of your own verification. Headlines in italics added after CARDINAL article's publish date/time.
*****************
The top news item for Thanksgiving was the emergence of the SARS-CoV-2 Omicron variant in South Africa. The variant is also known as lineage B.1.1.529, which cases COVID-19.
NOTE: As of November 25, 2021 there was no Greek letter name for the variant, but on November 26, 2021, the WHO's Technical Advisory Group on SARS-CoV-2 Virus Evolution designated B.1.1.529 the name Omicron.
The first known specimen was collected on November 9, 2021 from Botswana. Omicron was also detected in South Africa; two cases had travelled to Hong Kong,one confirmed case was identified in Israel in a traveler returning from Malawi. One confirmed case in Belgium had apparently acquired the virus in Egypt before November 11, 2021.
[MORE NEWS BELOW] | ⓘ LOOKUPS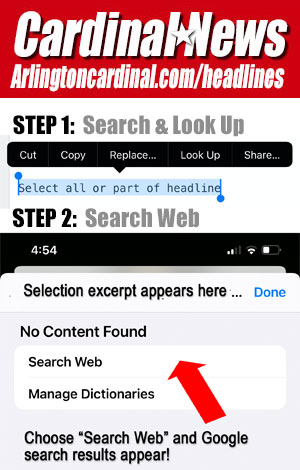 COVID-19 death toll in Germany passes 100,000
European union plans nine month expiration on COVID-19 vaccination passports
Minnesota calls up national guard as COVID-19 cases overwhelm hospitals
Federal government assigns military medical staff to Michigan as COVID-19 cases overwhelm hospitals
US Marines face looming consequences for disobeying vaccine mandate deadline
European Union wants to halt flights from South Africa due to COVID-19 variant B.1.1.529
England and Israel ban flights from South Africa due to new COVID-19 variant
🔥
COVID-19 protesters in Caribbean island of Martinique loot shops and set up burning barricades, burn cars
Greg McMichael, son Travis McMichael and neighbor William "Roddie" Bryan convicted of murder of Ahmaud Arbery
gofundme pulls fundraiser for Waukesha suspect Darrell Brooks
Solomon Islands Prime Minister Manasseh Sogavare blames foreign interference over his government's decision to switch alliances from Taiwan to Beijing
🔥
Australia sends troops to Solomon Islands as protesters burn Chinatown, Parliament
Russian moving troops to Crimea November 2021
Newark, New Jersey cops fatally struck nurse with car; brought body home to his mom to discuss what to do
BUSINESS
Global shortage of nitrogen fertilizer causing farmers to delay purchases
Higher fertilizer prices could lead to higher consumer food prices
Cannabis lounge Planet 13 coming to Las Vegas
Popular on Black Friday
PEOPLE
LeBron James gets 2 fans ejected for obscene language and gestures in Indiana
LeSnitch
Kanye West trying to get Kim Kardashian back Thanksgiving 2021
Hungarian tycoon Gyorgy Gattyan, who gained fortune with adult streaming site LiveJasmin considering run against Prime Minister Viktor Orban
JPMorgan CEO Jamie Dimon apologizes after he jokes his bank will last longer than the Chinese Communist Party
After tubular adenoma polyp removed, President Joe Biden's doctor recommends routine surveillance
COVID-19
How many people died from COVID-19 in the World?
How many people died from COVID-19 in the United States?
NEWS WATCH
HEALTH ALERTS!
Arlingtoncardinal.com/health
Food Safety Alerts
HOT TOPICS!
Supply chain crisis
Inflation news
Southern Border crisis
Vaccine mandate
Mandatory Masks
Biden poll numbers
Disintegration of Society news
MORE HEADLINES …
HEADLINES List (reverse chronological order)
Arlingtoncardinal.com/360MediaX
Arlingtoncardinal.com/SmartNews
YOUTUBE NEWS CHANNELS