CONTACT | COPYRIGHT | MISSION | PRIVACY | TECH INFO | TOS | VIDEO/PHOTOS | HELP


For all news tips, photos, press releases, sports scores, business announcements:
Send an e-mail to …


SEND in your photos!

SEND in your sports scores!

SEND in your press release!

SEND in your GRAND OPENING announcement!

SEND in your neighborhood garage sale information!
You are also encouraged to send a news tip as a comment on NotifyCardinalNews.com. You have to submit an e-mail address, but your e-mail address does not appear in the comment section.
… OR JUST PICK UP THE PHONE …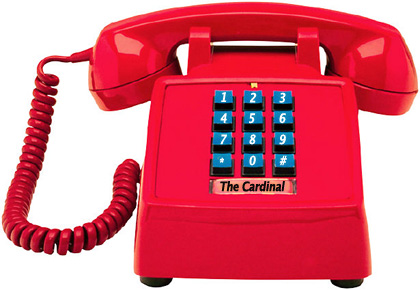 NEWS TIPS (VOICE MAIL OR TEXT MESSAGE) — BEST TO USE TEXT MSG FOR BREAKING NEWS
VIP-750-NEWS (847-750-6397) Leave a message or send a text message with story or news tip.
URGENT NEWS DESK: TIP-EXT-0123 847-398-0123
ALL URGENT CALLS FROM CITIZENS, LAW ENFORCEMENT AGENCIES, FIRE OFFICIALS, AND MEDIA INQUIRIES (VOICE OR TEXT MESSAGE).
Best to send a text message…
If possible please try to include the following content:
Who, What, When, Where, Why, and also How of the event.
(at least Who, What, When, Where)
The Cardinal — "Hyperlocal News" for Arlington Heights, Illinois
News gets out! News is provided to the population via print (newspapers, magazines), broadcast (television, radio), Internet (news websites, blogs, video/audio streaming), Facebook, Twitter, messaging (SMS/text messaging, e-mail, emergency telephone notification) or word of mouth. News providers range in size from multinational corporations, to government agencies, to school districts and small blogging operations. And now even individuals spread the news with original messages or by sharing information from news providers or other Facebook users.
The range of service of news providers is global (national news networks) and local (local television, local newspapers, local governments, local school systems).
Thanks to technology, the community and YOU, we now have hyperlocal news.
You might not care about an armed robbery 10 miles away, but you might care if its down the street at your local bank.
Your range of news might be a little further out if you're looking for a restaurant review or traffic conditions.
And your range could go half way around the world if the news involves a sinking oil tanker or an act of terrorism that's going to put someone you love in harms way or raise gasoline prices.
Some people say the NEWS is an acronym: north, east, west, and south (the cardinal directions) … news all around the world in every direction.
News content guidelines recommend the "Five W's" (who, what, when, where, why, and also how) of an event. Breaking news is often incomplete regarding the "Five W's."
News as education; news as entertainment. News tends to cover unusual subjects that catch people's attention and differ from their "ordinary lives" (e.g., escapism) . As a result, news often skews reality and misrepresents the risks of events happening to ordinary people. However, news is still an important factor in keeping people informed for financial decisions, political decisions, personal inspiration, risk reduction for safety and health, and satisfaction and comfort in sports, entertainment and weather.
While traditional journalism strives for objectivity and fair, unbiased reporting; it is almost impossible to provide complete objectivity. Many news providers are outwardly political, especially political blogs.
Let us know what you think … by e-mail or by comment under a specific article. If you don't have news, maybe you have a suggestion. Maybe there is a feature that The Cardinal could include that would help your everyday life. Let The Cardinal know.