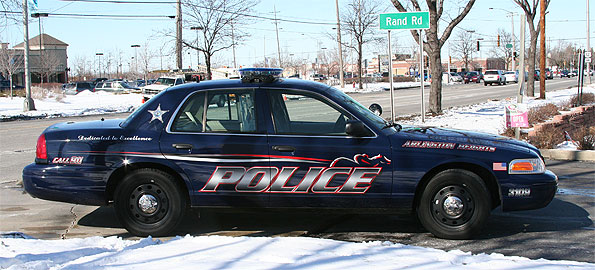 Crime Alerts! Arlington Heights Crime Blog [click here for reports] covers police stories for the Arlington Heights area. Articles listed are a sampling of crime activity in Arlington Heights and neighboring suburbs.
Crime Blog A (Crime Blog)
Arlington Heights Crime

Crime Blog B
Crime in Buffalo Grove, Elk Grove Village, Long Grove, Mount Prospect, Palatine, Prospect Heights, Schaumburg, Wheeling

Crime Blog C
Crime in Barrington, Des Plaines, City of Chicago, Evanston, Glenview, Hoffman Estates, Streamwood, Cook County, DuPage County, Kane County, Lake County, McHenry County, Will County.
24/7 Crime Alerts!
CRIMEBLOG | APB | Crime Prevention | DUI | VIDEO | Neighborhoods | Say That Again?
Preparedness | Terrorism | GLOBAL CONFLICT MAP BLOG
If a crime occurs in a neighboring community that causes concern for Arlington Heights neighborhoods and streets, you will find it here too.
Crime reports, violent crimes, robberies, burglaries, and fraud schemes are reported in the Crime Blog and crime prevention information is available in articles in the Crime Prevention category.
GO TO DIRECTLY TO THE CARDINAL CRIMEBLOG …
View Larger Map
ARLINGTON HEIGHTS POLICE DEPARTMENT
Official department web page — vah.com/departments/police
CitizenObserver Alert Network — citizenobserver.com
The Alert Network allows the Arlington Heights Police Department to instantly update you about crimes, emergencies and other important information. All Alerts are delivered via e-mail and can be configured for delivery via text message on your cell phone.
SIGN UP
1. Go to citizenobserver.com and click the communities tab to find Arlington Heights.
2. Fill out the online form.
Note that CitizenObserver Alert Network is a secure website and protects your privacy. Crime Stoppers anonymous crime tips can be sent to the Arlington Heights Police Department by using the Tip Feature included on all alerts. The tip feature is available for anonymously informing the police of crimes in Arlington Heights. Tips can also be called in by dialing 847-590-STOP (7867).
CitizenObserver is not a substitute for 911.
911 Should always be called for in progress situations or when requesting that a police report be completed.
CHICAGO POLICE DEPARTMENT
Official department web page — chicagopolice.org
TXT2TIP
The Chicago Police Department created the TXT2TIP program so that you can anonymously and safely help rid your community of crime by sending information to the Chicago Police Department via a text message from your cellular phone. Follow these easy steps to submit a tip via text message.
Create a new text message or SMS text on your cellular phone
1. Enter the number 274637 (CRIMES) in the "TO" line.
2. In the message box, type the word CPD, a space, and then your crime tip information.
3. Send the text message.
You will automatically receive a system generated message back on your cell phone acknowledging your tip. Your identity is not sent with the tip according to the Chicago Police Department.
See also Illinois State Police Crime in Illinois 2009 Executive Summary
Center for Problem-Oriented Policing
popcenter.org
http://www.popcenter.org/glossary/
Chicago Police Department can be contacted on facebook — CLICK HERE …

Related Crime Categories …
APB (ALL POINTS BULLETINS)
Crime Prevention
DUI
VIDEO
Neighborhoods
Say That Again?
Preparedness
Terrorism
GLOBAL CONFLICT MAP BLOG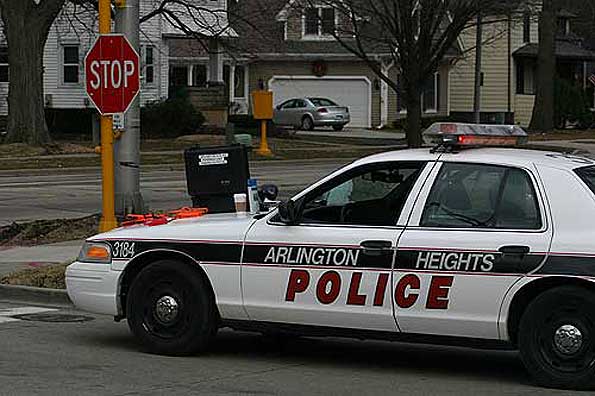 Crime is a disease. Meet the cure.*
* Line from the movie, 'Cobra'