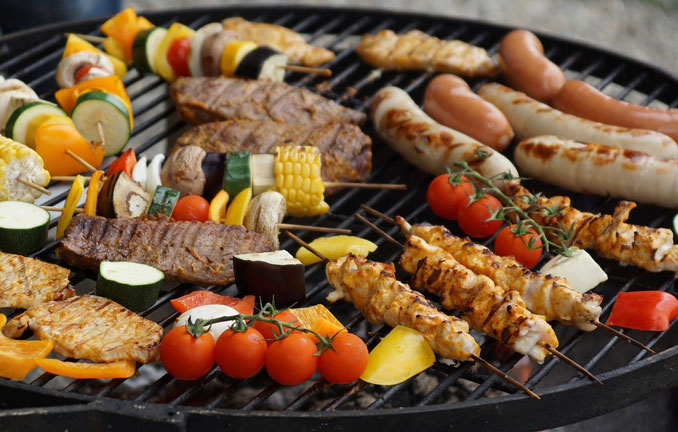 Making changes to your diet is hard, especially when it includes giving up your favorites. There are many slight changes that subtract calories and fat calories that help in the long run. Some of these choices may also reduce the risk of cancer. Here are some easy substitutes that you might want to choose to replace even some of your favorite foods.
Diets might see hard to adjust to, especially when you have to give up the foods you love the most. This is where many people eventually fall into temptation. However, trying to quit your favorites cold turkey isn't the most viable strategy. Instead, try improving your diet with another method — tasty substitutions. Here are some easy substitutes for your favorite foods.
Ground Turkey vs Ground Beef
Ground beef is a common ingredient in many recipes, being the main ingredient in burgers, tacos, and more. While 70/30% lean/fat ratio ground beef is a good source of protein, it is higher in calories and can cause weight gain if eaten in excess. Ounce for Ounce, turkey has fewer calories, and less saturated fat. Additionally, the medical journal Oncology Reviews has published that consumption of red meat and processed meat convincingly increases the risk of colorectal cancer (CRC) by 20 to 30 percent. White meat (fish and poultry) is not associated with CRC risk and is recommended safely.
According to guidelines published in Oncology Reviews February 10, 2015, the recommended amount of red meat for healthy people is 500 g/week (17.6 ounces/day) or 70 g/day (2.5 ounces/day). Guidelines also recommend limiting intake of processed meat.
A good switch to make is to use ground turkey instead, and when you eat beef, make sure you leaner ground beef, such as the 93/7% lean/fat ratio ground beef or higher variety. Also limit the quantity of beef to recommended safe levels. Also, watch out for beef at events that serve hamburgers. They're likely to serve the less expensive 70/30% lean/fat ratio.
Ground turkey can be just as delicious and savory as beef, but it's a healthier choice that can help you slim down and possibly help you reduce the risk of colorectal cancer.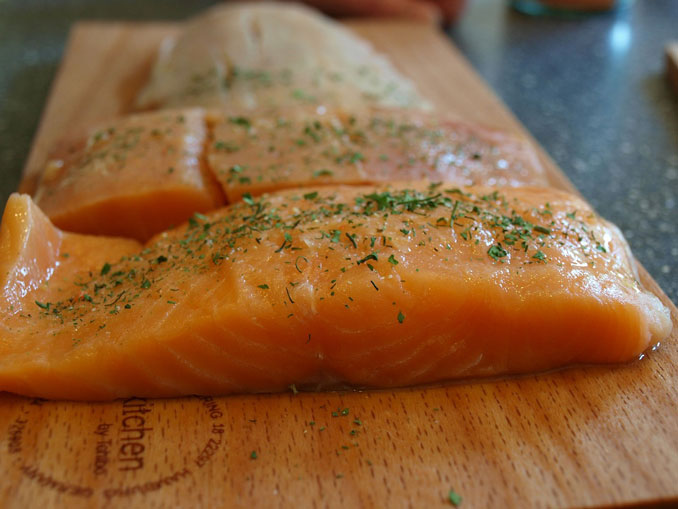 White Meat vs Red Meat
Consider limiting red meat (pork and beef) and processed meat on a weekly plan by limiting beef servings to two or three times per week. Instead choose chicken, turkey, eggs and fish as protein sources. Also avoid or limit processed meats, such as ham, sausage, hot dogs, pepperoni and deli meats (roast beef and turkey). Especially avoid processed meats with an ingredient list that includes nitrate, nitrite or say the meat is cured. These choices are important for preventing colorectal cancer as well as fighting weight gain and obesity.
High-Temp/Grilling Concerns
Heterocyclic amines (HCAs) and polycyclic aromatic hydrocarbons (PAHs) are potent carcinogens, which are produced during, high-temperature or on open flame cooking of meat. The methods of cooking are known as grilling, pan-frying and barbecuing for a long period.
HCAs and PAHs are produced from pyrolysis of meat. Pyrolysis is the thermal decomposition of materials at elevated temperatures. High cooking temperatures cause amino acids and creatine or creatinine and sugar to react to form a variety of HCAs. The chemicals are imidazoquinoline and imidazoquinoxaline derivatives and phenylimidazopyridine. HCAs are also in group 2 category in the classification of the International Agency for Research on Cancer (IARC). Meat cooked well-done at high temperatures is also a source of HCAs and PAHs. Researchers have found a positive association for red and processed meat intake and CRC, and they reported that heme iron, nitrate/nitrite, and HCAs from meat may explain these associations.
Cacao Powder vs Cocoa
To satisfy that sweet tooth, an easy substitute for your favorite food is cacao powder instead of cocoa powder (roasted cacao). While it's technically the same thing, "cacao powder" is the "raw" version—unprocessed and without all the added sugar. Cacao powder makes great hot chocolate and tastes akin to dark chocolate.
Plant-Based Bagels
Bagels, and bread in general, are a basic but well-loved staple of breakfast or a convenient snack. Normal bagels are high in carbohydrates, which is good for a quick energy boost, thanks to glucose. However, excess carbohydrates can mean excess calories and elevated insulin, which can promote obesity, vascular stiffening, high blood pressure and reduce longevity. Plant-based bagels replace carbohydrates with protein. The protein will make you feel fuller and more satisfied for longer, preventing you from overeating.
SOURCES:
Aykan NF. Red Meat and Colorectal Cancer. Oncol Rev. 2015;9(1):288. Published 2015 Dec 28. doi:10.4081/oncol.2015.288
MD Anderson Cancer Center (University of Texas) | Processed meat and cancer: What you need to know
THANKS FOR READING CARDINAL NEWS …


^^ MOBILE? USE VOICE MIC ^^
facebook …
Please 'LIKE' the 'Arlington Cardinal Page. See all of The Cardinal Facebook fan pages at Arlingtoncardinal.com/about/facebook …

Help fund The Cardinal

Arlingtoncardinal.com/sponsor
THANKS FOR READING CARDINAL NEWS