For Google Search lookups:
[Apple iPhone: Press and hold to select text]
[Mac/Windows: Triple click to select text]
ⓘ Check out how it works ⓘ

Ceremonies at ground zero September 11, 2021
Biden, Obama, Clinton New York City ground zero ceremony September 11, 2021
George W. Bush attends Flight 93 ceremony September 11, 2021
George W. Bush warns of domestic extremism in 9/11 speech September 11, 2021
Trump doesn't attend ground zero ceremony in New York City September 11, 2021
Trump makes surprise visits with police and firefighters on September 11, 2021
Trump speaks to NYPD 17th Precinct on September 11, 2021, says "you'll be happy"
Nation Remembers Courage of Heroes Killed on Flight 93 on 9/11 on September 11, 2021
New 9/11 traveling exhibit unveiled in Middle River, Maryland by Hope and Peace Foundation
Former American Airlines ticket agent recalls helping 9/11 hijackers board flight that hit Pentagon, describes feeling guilt
Former American Airlines ticket agent Vaughn Allex recommended American Airlines Flight 77 to co-worker and close friend MJ Booth, too.
[MORE NEWS BELOW] | ⓘ LOOKUPS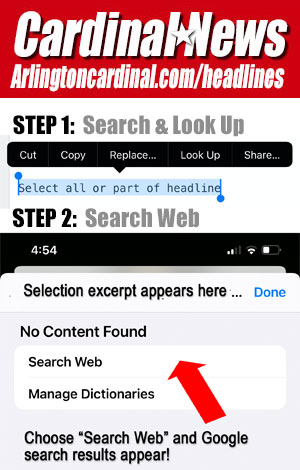 Two killed as tornado hits Mediterranean island of Pantelleria
Agnès Buzyn: France ex-health minister under investigation; said COVID-19 was very low risk, but knew a tsunami was coming
Food emergency declared in Sri Lanka September 7, 2021
Prince Andrew lawyers say sex assault papers weren't properly served by the lawyers of Virginia Giuffre Roberts
Dodgers pitcher Trevor Bauer will miss the rest of the season amid allegations of sexual assault of California woman
Israeli police arrest four of the six Palestinians from Gilboa prison break in Jerusalem 2021
Wisconsin woman who admitted to helping stab a classmate to please the horror character Slender Man will be freed from a mental health institution Monday, September 13, 2021
FBI Special Agent Richard Trask 39, investigating Gretchen Whitmer kidnap plot, fired two week after he was arrested
FBI Special Agent Richard Trask accused of wife beating — blood all over after swingers' sex swap party
Florida mom arrested for allegedly helping son beat up other kid at sports complex at Indian Trails Middle School in Palm Coast, Florida
US drone strike aimed at suspected ISIS bomber likely killed aid worker and children
Veiled Afghan women March in support of Taliban on 9/11 Anniversary at Kabul University September 11, 2021
Alabama man dies from cardiac event after 43 hospitals without ICU available turn him away
Gorillas at Zoo Atlanta test positive for COVID-19
DoorDash, Grubhub and Uber Eats sue New York City for keeping delivery fee caps from pandemic restrictions era
Judge Judge Yvonne Gonzalez Rogers rules Apple is not 'illegal monopolist' in high-profile Epic Games Fortnite case
Apple can't block links to alternative payments, Judge Yvonne Gonzalez Rogers rules in Epic Games v. Apple lawsuit
COVID-19
How many people died from COVID-19 in the World?
How many people died from COVID-19 in the United States?
MORE HEADLINES …
HEADLINES List (reverse chronological order)