For Google Search lookups:
[Apple iPhone: Press and hold to select text]
[Mac/Windows: Triple click to select text]
ⓘ Check out how it works ⓘ

Biden's new vaccine requirements draw praise, skepticism and outrage September 2021
Americans may respond to vaccine mandate with resignations, sabbaticals
August 2021 Qualtrics study showed 44% of employees would quit if ordered to take vaccine
Biden calls on states to implement vaccine requirements in schools
Los Angeles mandates vaccines for students 12 and older
Florida Gov. Ron DeSantis appeal to ban mask requirements issued by the Florida Department of Health in August reinstates mask ban September 10, 2021
Milwaukee Public Schools give $100 to students who get the COVID-19 vaccine.
CDC compares COVID-19 infections unvaccinated to vaccinated: 4.5 times more likely to get infected, over 10 times more likely to be hospitalized, and 11 times more likely to die
Pfizer and BioNTech to seek approval for coronavirus vaccine for children ages 5 plus
TSA will double fines on mask violations September 9, 2021
Denmark removes all COVID-19 restrictions
Dogs at Miami airport sniff out people infected with COVID-19
[MORE NEWS BELOW] | ⓘ LOOKUPS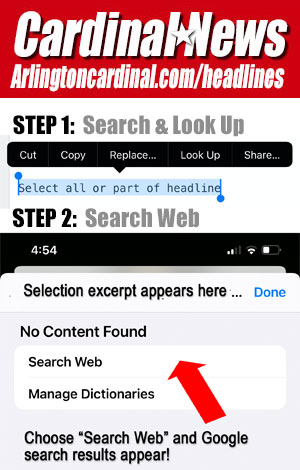 Second passenger jet (Qatar) leaves Kabul with passengers for Qatar
Afghan evacuee flights to US halted after measles cases discovered September 10, 2021
Ukrainian President Volodymyr Zelenskiy says Ukraine war with Russia worst-case scenario September 10, 2021
Prince Andrew served with papers with sex assault allegations from Jeffrey Epstein accuser and sex trafficking victim Virginia Roberts Giuffre
Fence re-installed around US Capitol to prepare security for Sept. 18, 2021 protest
Maryland Judge Jonathan Newell, 50, kills himself moments before arrest regarding accusations of hidden bathroom camera that captured images of naked boys
California considers law requiring public schools and colleges to stock free menstrual products for students
NBC News polls find Americans more pessimistic and divided two decades after 9/11
Two Florida teens accused of planning a Columbine-style middle school shooting in Lehigh Acres near Fort Myers
Defendant shot to death after he tries to take bailiff's gun in Person County Courthouse, North Carolina
Producer inflation accelerated in August; wholesale prices rose record 8.3% from 2020
Judge Judge Yvonne Gonzalez Rogers: APPLE can't force developers to use in-app purchasing
Washington DC congresswoman Democrat Eleanor Holmes Norton denies letting zebras loose
Facebook sells Ray-Ban Stories smart glasses with cameras without the Facebook branding
Social media companies with more than 50 million monthly users are forbidden from banning users based on their political views in Texas Thursday September 9, 2021
Steve DelBianco, president and CEO of NetChoice coalition for Facebook, YouTube, and Twitter fights Texas bill applied to stop 'censorship' of conservatives
Steve DelBianco's son Danny DelBianco committed suicide after dropping out of Navy Seals training in 2016
Russia blames U.S. tech giants for interference in election
COVID-19
How many people died from COVID-19 in the World?
How many people died from COVID-19 in the United States?
MORE HEADLINES …
HEADLINES List (reverse chronological order)