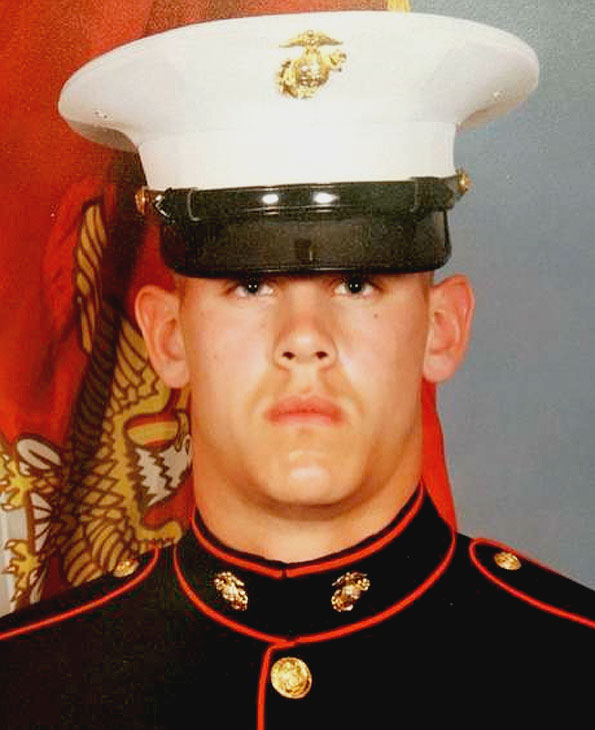 A "Gold Star" Family is military family that has a loved one who died in the service of our Nation. Recently, Katie Stack, wife of presented the meaning May 28, 2018
Memorial Day, noun:
1. a day, May 30, set aside in most states of the U.S. for observances in memory of dead members of the armed forces of all wars: now officially observed on the last Monday in May.
2. any of several days, as April 26, May 10, or June 3, similarly observed in various Southern states.
With that definition, this day is not about the men and women who have served and then returned home to their families. It is about the men and women who have given their lives for our Freedom – the ones that did NOT return. They died so that we could live our American life. So that we could enjoy BBQs, picnics, be able to drink a cold beer in the warm sun with family and friends. To have the luxury of getting this day off from work and being able to spend it with the ones who you love so deeply.
I am the wife of US Marine Corps Lance Corporal (LCPL) James Stack who gave his life for us on November 10, 2010 in Afghanistan. He left behind me and my daughter who was 10 months old at the time. Every day is Memorial Day for my family. However, the official Memorial Day is a day of REMEMBRANCE. It's about the families who struggle each and every day because their hero was taken from them so suddenly.
On Memorial Day, we honor not only my husband, James, but also every man and woman who have given their lives for our Freedom.
This day is not a happy day for my family. It's not about all the coupons & the sales. It is about those who served and sacrificed, who gave all – for us.
Each year, I will do my best to express the REAL meaning of this day. My eight year-old daughter knows her daddy is in heaven, and every time she sees that American flag flying high in the sky, she remembers him and knows the sacrifices that he has made.
This is what Memorial Day means to my family. My one request is to teach your children the true meaning of this day. Tell them to take some time and honor all of our Fallen Heroes & their families.
Thank you to all for the wonderful support you have shown us these past eight years.
Gold Star Wife & Daughter
Katie & Mikayla Stack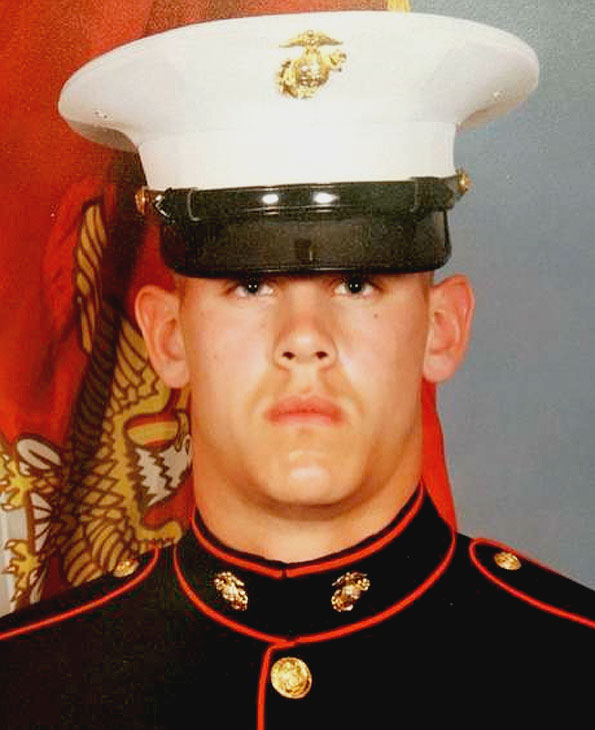 U.S. Marines Lance Corporal James Bray Stack.
RELATED NEWS …
VIDEO: USMC Lance Corporal James Bray Stack Burial Service with Full Military Honors Memory Gardens
Scenes from Preparation for Burial Service for James B. Stack at Memory Gardens
Arlington Heights Marine Lance Cpl. James Bray Stack Killed in Afghanistan Wednesday