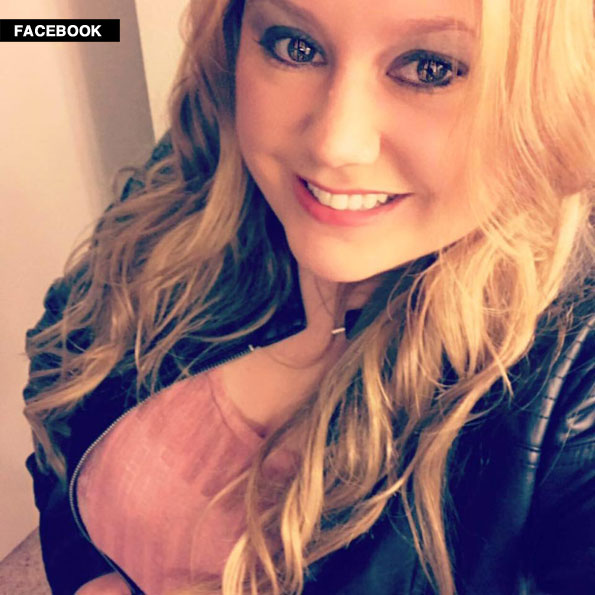 Members of Tiffany Thrasher's church became concerned when she did not attend Sunday services, and police immediately suspected foul play when they arrived at her first floor apartment.
Schaumburg police and firefighters responded about 11:45 a.m. Sunday to an apartment at 2605 Clipper Drive for a well-being check of 33-year-old Tiffany Thrasher. Inside the first floor apartment, just north of Algonquin Road and Hammond Drive, found the body of Tiffany Thrasher, while friends were waiting outside.
LIVE TRAFFIC MAP of neighborhood 2605 Clipper Drive Schaumburg, IL …
Police, family and friends believe Tiffany Thrasher, age 33, was killed sometime between Saturday April 15, 2017 at 8:00 p.m., when she returned home from dinner with friends, and Sunday, April 16, 2017 at 11:45 a.m., when police found her body inside her apartment.
Thrasher was last seen alone leaving Naperville's Texas Roadhouse after eating with two friends at the steakhouse at 2856 American Dr, Naperville, IL.
The Cook County medical examiner's office in Chicago received the victim's body Sunday afternoon, conducted an autopsy Monday morning, and classified the death as a homicide by strangulation.
Investigators do not know how the offender or offenders entered her apartment, but have not confirmed whether or not there were any signs of forced entry at the apartment. Thrasher lived with a niece in the apartment in a 4-unit building. Her niece was reported to be out of town over the weekend.
No suspects are in custody and no motive had been established as of Monday afternoon, according to police investigators.
An extensive search of the area involved firefighters, police officers, and public works personnel from Schaumburg. Police investigated the apartment/condo complex extensively on Monday, checking the roof of the apartment building, and inspecting storm drainage sewers by lifting manhole covers.
Schaumburg police have increased patrols in the area, and have additional officers in area north and south of Algonquin Road and west of Meacham Road.
Neighbors stated that they knew Tiffany Thrasher moved into the apartment about St. Patrick's Day, when they recalled seeing moving trucks at the apartment.
Neighbors also said she was an avid churchgoer, and attended Living Hope Church. Members of the church, located at 777 Meacham Road in Elk Grove Village, called police when the regular churchgoer didn't attend Easter service Sunday.
Thrasher posted a negative review on a moving company's Facebook page on March 20, 2017. She described the company being late, showing up at the destination instead of the former residence, damaging a couch, and destroying a bed.
Moving Company Review …

Very disappointed with this company. First off, the movers arrived at the drop off location and not the starting location. There was a half hour delay. I reserved them for 3 hours. They showed up 30 minutes late and had my apartment cleaned out in like 30 minutes. We had to stop at 711 on the way because one of the guys had to go to the bathroom. We get to the new apartment and they have everything unloaded in 20 minutes. I specifically asked them to put the stuff in certain parts of the apartment, but no, they put EVERYTHING in the dining area. Not an hour after they left, I noticed they ripped my brand new 1,000 couch and they destroyed by bed. I reached out to the owner and he said he would look into it and get back with me. Never heard back from him. So unprofessional and I see now why they only accept cash. They destroyed my furniture and got them for a 1/3 of the time I paid for. Would NEVER recommend this company.

— Tiffany Thrasher
Thrasher also wrote a significant amount of reviews for other businesses, writing harsh comments for at least three other businesses, and calling the owner of a dog grooming business "an incompetent moron" while describing an apparent very horrible experience at the dog grooming business in late April 2016.
Thrasher also gave a negative review for a massage business, while recommending instead to go to a competing salon, which she specifically named.
A Mexican restaurant, which she said was once her ultimate favorite, was critically reviewed after one busy night at the restaurant. She declared the restaurant as a place she hoped eventually gets shut down …
Restaurant Review …

This place used to be my ultimate favorite. Recommended to everyone! Never will I again! The place was crowded and we had to sit at a table near the bar. Our waiter was MIA the entire time. I had to get up to go to the bar to ask for more water because I had no other choice. My meal came and was wrong and had a hair in the food. The cheese in the quesadilla was cold and hard. The whole dinner was a flipping mess. I brought it up to the bartender and he didn't care and didn't care that my waiter was MIA. Finally at the end when we were about to walk out the waiter finally came over. I explained everything about how my meal was wrong etc and he was very condescending and kept saying they were busy and never acknowledged the hair in my food. Still charged me full price for my meal. I took it to the manager and she turned the bill over to the waiter and said he will take care of it. Didn't even give a crap. This place is nasty, disgusting and the waiters suck. Can't believe I would ever say it about this place. My whole family loves this place and after tonight, myself, my family and every friend I know will never step food back in this place. I hope it eventually gets shut down!

— Tiffany Thrasher
Schaumburg police are investigating social media for any possible clues and for people who may help with information.
Schaumburg police canvassed the neighborhood, and are also interviewing the victim's family, friends and neighbors.
Thrasher grew up in the Humble, Texas area (pop. 15,133) near Houston, but recently (about the past ten years) lived in the Elk Grove Village area. Mostly recently, Thrasher worked as a Mortgage Loan Originator at PNC, and has worked in the mortgage loan business for the past two years, according to Linkedin. Thrasher also listed work as a Distributor with Advocare — a controversial multilevel marketing company that sells nutritional supplements, weight management, energy, and sports nutrition dietary supplements.
Advocare, founded by Charles Ragus, was reviewed by ESPN Magazine's Mina Kimes in March 2016. The critical exposée reported that the company and a small number of distributors at the top of a distribution network make most of the money by signing up new distributors rather than producing sales of the product. "Success School" is apparently a hyped up "revival" experience enhanced by celebrity sports figure appearances that exaggerate the likelihood of financial success of distributors. An ESPN investigation found that only a few distributors make a significant amount of money, while discouraging questioning the company's product claims, and discouraging skepticism about the probability of financial success of new distributors. Some relatives of Advocare distributors told ESPN that friends and family members were shunned when they asked about real statistics. Lance Wimmer told ESPN that the company was internally split over the appropriateness of company operations that strongly use religious affiliation as part of its business model — with more devout members of the organization using it to gain and hold power in the organization and over its members.
While AdvoCare doesn't broadcast its religious side to the public — Levy says it is a secular company — former distributors say Christianity permeates the culture. The company's sacred text, Ragus' "Guiding Principles," opens with the admonition: "Honor God through our faith, family and friends." Several distributors say AdvoCare thrives inside churches, where pre-existing networks make it easier for distributors to preach the good news of multilevel marketing. "There are some congregations here in Dallas where, if you participate in some of the groups, you will participate in AdvoCare," one former member says.

The intermingling of business and faith has caused turmoil inside the business. Lance Wimmer, a consultant who was hired to help turn around the company in 2005, says the top distributors were divided by religion; the devout churchgoers held more power and wielded it over others. At one meeting in Dallas, he says, some influential salespeople confronted him about his own faith (a former distributor corroborated this account). "They started asking me a lot of questions like, 'Are you a religious guy? What religion are you? Do you believe in this?'" Wimmer left the company after a few months.

For some members, the pressure to conform — in dress, speech and, above all, godliness — could be agonizing. "Religion was brought up at every event or meeting I attended," says Shereef Kamel, a former high-ranking distributor. "They'd always say: 'This is your calling. You're serving others. It's the Christian thing to do.'"

— ESPN Magazine
Police are now speaking with Thrasher's family and friends and are asking anyone with information or surveillance video to come forward. Police urge anyone with information to call Schaumburg detectives at 847-882-3534,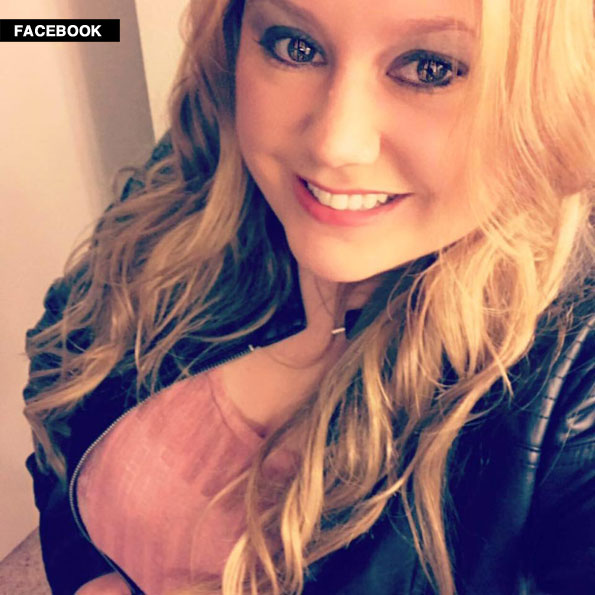 Tiffany Thrasher Facebook photo posted April 14, 2017.
See also …
UPDATE …
The Cardinal — Arlingtoncardinal.com Police: Schaumburg Strangulation Also Possible Sexual Assault; Offender Possibly Entered Unlocked Window
ESPN DREW BREES HAS A DREAM HE'D LIKE TO SELL YOU
IMPORTANT ALERT …
Cardinal Note: As of June 5, 2013 — up to and including the date of this article — police incidents related to the above police agency are not reported in real time or within a prompt time period. Police protecting their realm of investigation and police activity, have chosen to use secret military-grade encrypted radios to withhold their police communications, which were previously open to the public and news media via monitoring of public safety scanning radios — with no known negative results locally.
The delayed knowledge or entirely blacked out knowledge resulting from encrypted police communications may protect certain police operations and investigations, but it also puts the public at risk in situations such as when armed and dangerous offenders are at large and when other similar situations occur, such as when desperate offenders of property crimes are eluding police. In other cases, the delayed or blacked out information inhibits or prohibits the possibility of the public providing early witness accounts before a criminal trail goes cold. Citizens are much more likely to recognize or recall suspicious or criminal activity if they are aware of the criminal incident within minutes or hours of its occurrence. The most serious incident involving dire results would be a trail that is allowed to go cold in the case of child abduction.
The lack of real time information from public police dispatch also weakens an effective neighborhood watch program mostly working to prevent property loss, but also working to prevent possible violent crimes.
Lack of real time information from police dispatch also delays public awareness or eliminates public awareness of general hazards and traffic or other situations in everyday living in an otherwise economically thriving community.
Police have alternate ways to transmit tactical, operational or investigative information, while still keeping their main public dispatch channels open for the best balance of public safety and police safety.

Get updates from The Cardinal CRIME BLOG 'Plus' on Facebook. Just 'LIKE' the 'Arlington Cardinal Crime & Forensics' Page (become a fan of our page). The updates cover all posts in the 24/7 Crime Alerts! and sub-categories. See all of The Cardinal Facebook fan pages at Arlingtoncardinal.com/about/facebook …

Help fund The Cardinal

Arlingtoncardinal.com/sponsor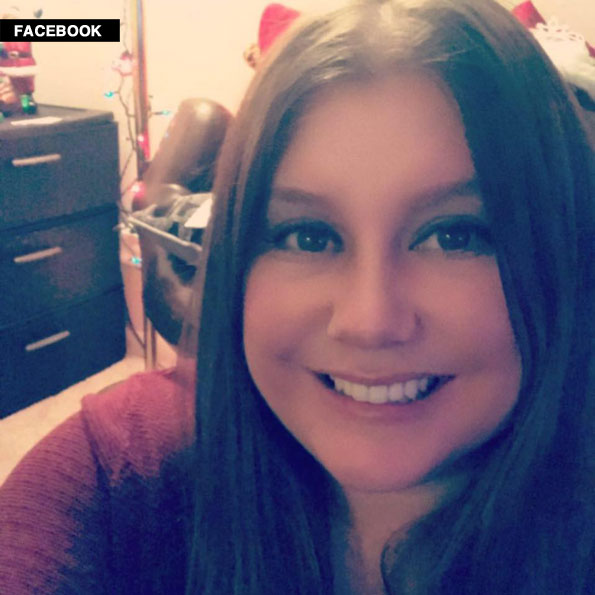 Tiffany Thrasher Facebook photo posted December 28, 2016.