View
Chicagoland and Worldwide Crime Notebook Map
in a larger map
An Arlington Heights father of a young boy was sentenced to a total of 23 years in prison after fight with police resulted in a conviction for attempted murder and aggravated battery. Michael Cacini, of the 500 block of East Mayfair Road in upscale Scarsdale neighborhood was sentenced to 20 years for attempted murder and three years for aggravated battery. He has a mandatory sentence of 85 percent before he is eligible for parole.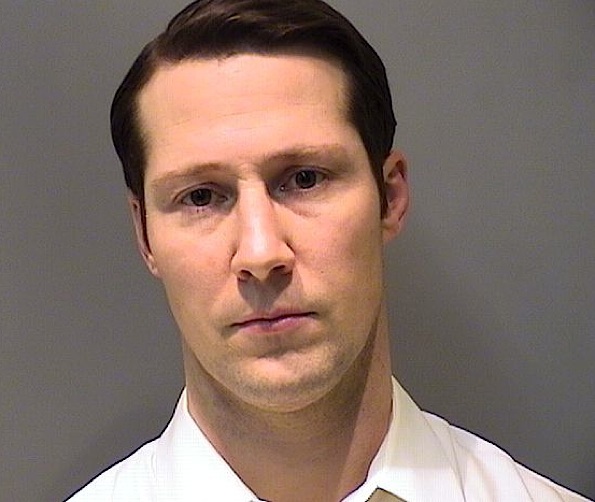 Michael Cacini booking photo after conviction on February 24, 2012.
Cook County jurors convicted Michael Cacini, then 36-years-old, on Friday, February 24, 2012 of attempted murder of a Chicago police officer after a two-day trial at the Cook County Criminal Division Courthouse, 2650 South California Avenue. He has been in Cook County jail since the conviction. Police reported that Cacini became combative on a traffic stop that occurred on April 20, 2010 about 3:15 a.m. in the 100 block of West Elm Street, Chicago. Michael Cacini — then 34 years-old and residing in the 500 block of East Mayfair Road in Arlington Heights — was charged with attempted first degree murder, aggravated battery to a police officer, resisting arrest and possession of Cannabis early Tuesday morning (4/20/2010) after police converged in the area and apprehended him about two blocks away at Division Street and Dearborn Parkway.

The attempted murder conviction resulted after testimony that Cacini, 5'11" 175 LBS, attempted to kill a police officer by holding and dragging the police officer while driving his (Cacini's) vehicle, pushing the police officer away from his vehicle, and then running the police officer over his vehicle. Cacini was also convicted of aggravated battery for punching the police officer during the encounter. Cacini's actions left Near North District police officer Kristopher Rigan with a dislocated shoulder, missing teeth, and abrasions to his arm.
Police said Michael Cacini became combative at the traffic stop of his Mercedes Benz in the 100 block of West Elm Street, near Clark and Elm, about 3:15 a.m. Tuesday April 20, 2010. Police stopped Cacini in his vehicle because they saw him pick up a man suspected of being a drug dealer, and believed a narcotics transaction was underway. During the traffic stop, Chicago police officer Thomas O'Shaughnessy chased the alleged drug dealer after he bailed out of the passenger seat of Cacini's Mercedes. Simultaneously, Chicago police officer Kristopher Rigan walked up to Cacini's driver's side door to question him. Police said, as Cacini fled in his vehicle from the traffic stop, he first punched Rigan, grabbed Rigan by his police officer's vest, and held on to the police officer's vest as he dragged him with the Mercedes in drive. Police said that Cacini then pushed Rigan away from his Mercedes, ran over Rigan's shoulder, body, and leg, and drove away. He also struck the Chicago police officer's partner while he fled. Chicago Police officer Thomas O'Shaughnessy, who was also struck by the vehicle, shot at Cacini as he drove away, but Cacini was not hit. Police were able to stop Cacini a short time later near Dearborn and Division Street, and placed him custody.
Both officers were transported to a local hospital. The injuries at the time were reported to be "non-life-threatening."
Cacini told The Cardinal in 2011 that he was innocent because he didn't think the police officers were actually the police. He also said that he was talking to a vagrant to get directions. Cacini stated in Judge Mary Margaret Brosnahan's courtroom, that he drove to Chicago after a fight with his wife, and said the vagrant he picked up was helping him look for an establishment that was still open at 3 a.m. where could get a drink. Police testimony reported that Rigan and O'Shaughnessy were in an unmarked car, and wearing plain clothes; but that Rigan was wearing a badge around his neck, and another badge on his belt, and was repeatedly announcing that he was a police officer. Rigan said that Cacini belligerently replied, "F— you. You're not getting in my car until you get a warrant."
Cacini's sentencing was expected to range 20-to-80 years.
Michael Cacini filed a lawsuit in Illinois Northern District Court against Kristopher Rigan, Thomas J. O'Shaughnessy, City Of Chicago and Bart Murphy. According to Courthouse News Service, Cacini says he was in his car in April 2010 when Rigan and O'Shaughnessy drove an unmarked police car the wrong way down the street toward him, got out of their car and approached him. The complaint states, "Defendants Rigan and O'Shaughnessy beat Cacini without legal justification and that when Cacini attempted to flee, O'Shaughnessy fired his weapon at Cacini and Cacini's car. After Cacini drove a few blocks he was stopped and pulled out of his vehicle by Defendant Murphy. Defendant Murphy stepped on Cacini's head and neck, kicked Cacini repeatedly about the face, head and body, all without legal justification."
Cacini claims the three officers falsely arrested him for crimes he did not commit and committed perjury at his criminal trial. He claims that "The practices, policies and customs described above are widespread, permanent and well-settled and were known, or should have been known, to the policymakers of the City of Chicago."
Cacini seeks damages for excessive force, unreasonable seizure, assault and battery. Cacini is represented by Kelly Saindon. There is no word on whether the plaintiff's case is still active. According to a Twitter account matching the name (@KellySaindon), Kelly Saindon is a Television Legal Expert seen on Fox News Channel, Fox Business, The O'Reilly Factor, Hannity, CNN, MSNBC, CNBC, ABC and WTTW.
A name search for Kelly Saindon resulted in a match for a "Kelly A. Saindon" who was reported to have been suspended in 2010 by the Illinois Supreme Court. According to the Illinois State Bar Association, Ms. Saindon, who was licensed in 1998, was suspended for thirty days. During a three year period, she allegedly neglected two civil cases and allegedly made false statements to her employer and a court regarding actions that she claimed to have taken on the matters. In one of the cases, she billed a client for work where there was no verifiable evidence that the work had been performed. The suspension was effective on June 7, 2010.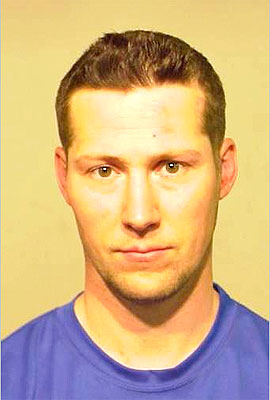 Michael Cacini

View Chicagoland and Worldwide Crime Notebook Map in a larger map
See also …
Illinois State Bar Association Illinois Supreme Court disbars 12, suspends 26