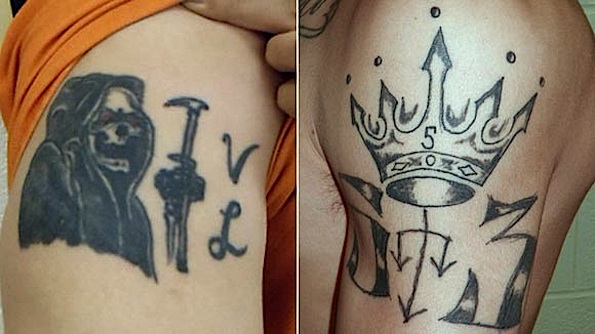 Starting April 17 law enforcement agents from the U.S. Immigration and Customs Enforcement's Homeland Security Investigations unit worked with state and local law enforcement officers in Operation Community Shield, which resulted in the arrest of 22 men in Bolingbrook, Glendale Heights, Joliet, and Melrose Park.

Operation Community Shield targeted suspected members of transnational gangs and resulted in the arrests of the 22 men, age 18 to 40, who were being held in custody on immigration charges, pending deportation. The names of the suspects were not released. Two of the suspects from Mexico had been previously deported.
"Violent street gangs account for a burgeoning amount of crime in Chicago and our surrounding communities. ICE works in tandem with our local law enforcement partners to identify these gang members and remove them from the streets in the name of public safety."

— Gary Hartwig, special agent in charge, ICE Homeland Security Investigations Chicago.
In all 18 were Mexican nationals, two others were from Guatemala, and one was from Ghana. All in custody have criminal histories with United States arrests or convictions, and have alleged ties to the Latin Kings, Latin Pstones, Two-Sixers, Sureño 13s, and Vice Lords gangs.
Their criminal histories include aggravated battery to a peace officer, armed robbery, burglary, criminal damage to property, domestic battery, drunken driving, mob action, possession of marijuana with intent to deliver, residential burglary, unlawful possession of a weapon by a felon, and unlawful use of a weapon.
The ICE operation targeted the gangs because they were suspected of having significant numbers of foreign-born members and are frequently involved in human and contraband smuggling, immigration violations and other crimes with a connection to the border.
See also …
U.S. Immigration and Customs Enforcement
Operation Community Shield/Transnational Gangs — ice.gov/community-shield