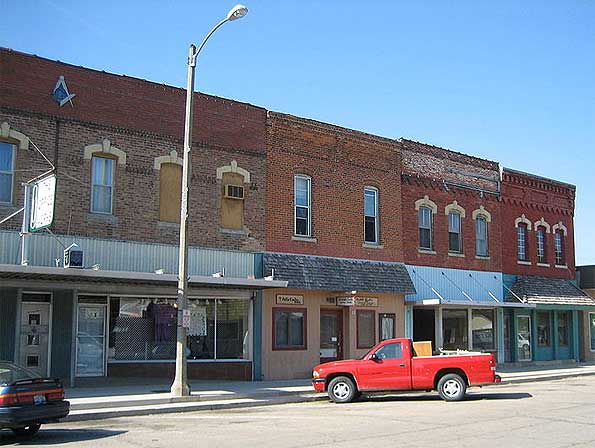 Downtown Plano, Illinois on May 12, 2008 (CC-BY-SA License).
Filming of Warner Bros. Pictures' next Superman movie code named 'Autumn Frost' will take place in the Chicago area, starting in August and continuing over two or three months. Plano, Illinois is reported to take a big part in the film's location. One can only imagine that the rural downtown appeal and rich farmland nearby may provide an excellent background.
The film has an estimated budget of $175 million.
Stars listed include Henry Cavill (Clark Kent), Amy Adams (Lois Lane), Diane Lane (Martha Kent), Kevin Costner (Jonathan Kent).
'Superman: Man of Steel' is scheduled to be released in December 2012.
Plano, Illinois is just southwest of Aurora, Illinois with a population of about 5,633 people in 2000.