Arlington Heights police arrested a 16-year-old Arlington Heights male, a 15-year-old Arlington Heights male, and a 17-year-old Des Plaines male after a January 24 burglary in the 2100 block of South Goebbert Road.
All three face residential burglary charges after they targeted an apartment they knew was uninhabitable because of a fire that occurred on January 19, 2011.
The 16-year-old Arlington Heights resident told police he looked at the fish tank and said "We can't leave any witnesses." He put hot sauce, mustard, ketchup and spices into the residents' fish tank, which killed three goldfish. He was also charged with cruelty to animals.

According to police, the male teens pried open an apartment door and stole a safe, a video game system, 30 video games, a CD player, 30 DVDs, a BB gun, and jewelry.
Police tracked down some of the stolen items at local pawn shops, where the teen offenders sold the 'hot' items.
BELOW. The fire scene during ventilation, after heavy, black smoke rendered the apartment uninhabitable …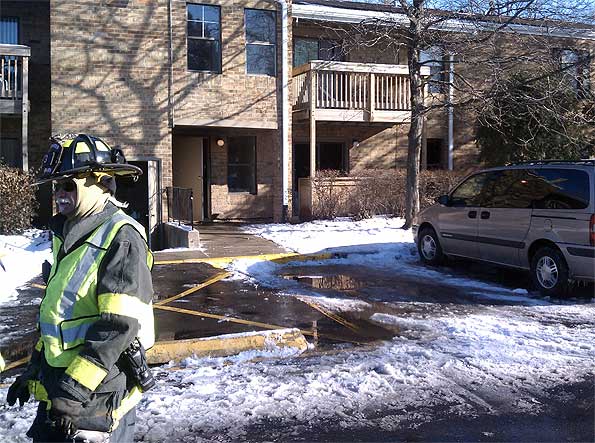 Arlington Heights firefighters spent a good deal of time ventilating a smokey apartment, even though they knocked the fire within minutes.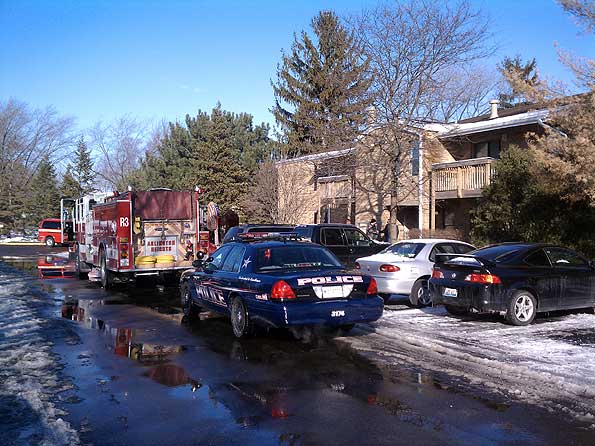 Arlington Heights Fire Department firefighter/paramedics at Tanglewood Apartments during ventilation operations Wednesday, January 19, 2011.