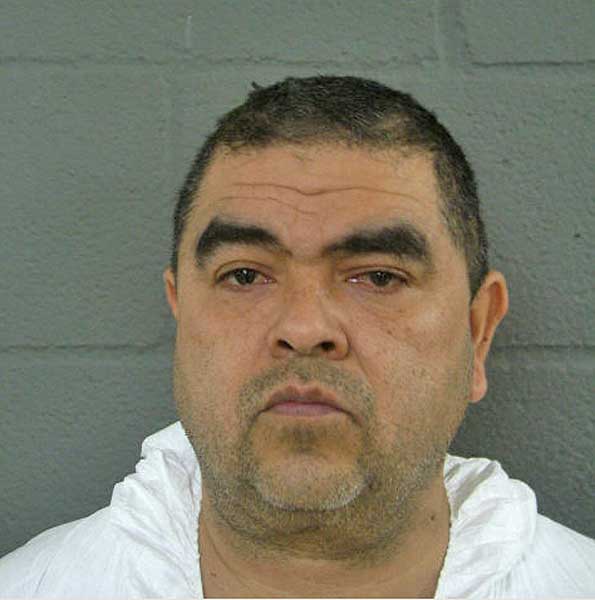 Heriberto Ramirez (Cook County Sheriff's Police Photo).
Bond has been set at $10 million for a west suburban man accused of killing his wife, Cook County Sheriff Thomas J. Dart announced Tuesday.
Heriberto Ramirez, 48, of the 400 block of West Touhy in Des Plaines, has been charged with first degree murder after stabbing his wife multiple times at their residence.

Cook County Sheriff's Police patrol officers responded to Ramirez' home around 5:30 Monday morning, after receiving a 911 call from Ramirez' nine-year-old daughter, who told Cook County Communications dispatchers that her father was "hitting" her mother. When officers arrived, they located the victim in the bathroom of the residence and placed Ramirez under arrest.
Detectives later obtained a search warrant for the residence, and collected evidence at the scene. Ramirez' daughter was taken to the Child Advocacy Center in Hoffman Estates and the Department of Children and Family Services is looking into her welfare. The Cook County Sheriff's Office has responded to two previous verbal altercations at the house in the past few years.
Ramirez next court date is March 8th in Rolling Meadows.