Video of aftermath of crash of a Lexus into Rainbow Cleaners dry cleaners in Buffalo Grove.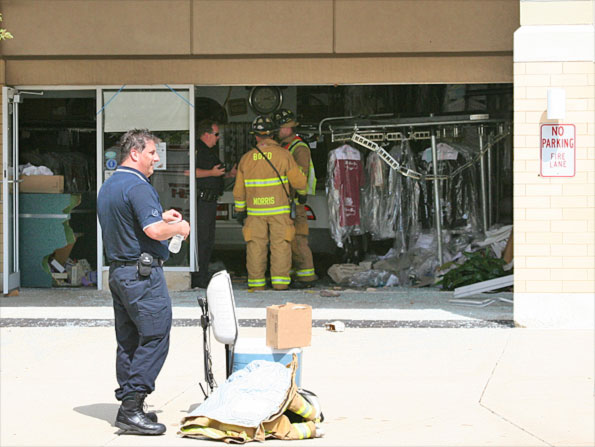 Car crashed deep inside of store in shopping center in at Half Day and Buffalo Grove Road.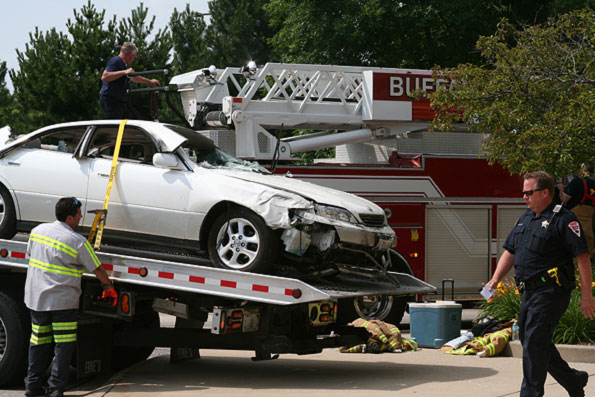 Buffalo Grove police and firefighter/paramedics responded to a report about 2:30 p.m. Thursday of a car crashed completely inside the Rainbow Cleaners in the 700 block of Lake Cook Road.
Firefighter/paramedics used extrication equipment to cut the roof off of a white Lexus which had moderate to heavy damage in the front end, windshield and roof area. The car crashed into a commercial dry cleaning clothes rack, and was reported to entrapped by the proximity of the clothes rack.
Firefighter/paramedics were able to rescue the woman from the car at about 3:00 p.m. The woman, age unknown, was transported to Level I Trauma Center Advocate Condell Medical Center.

Arlington Heights Fire Department firefighter/paramedics assisted Buffalo Grove Fire Department for a medical checkup of other people that were inside the dry cleaners at the time of the crash.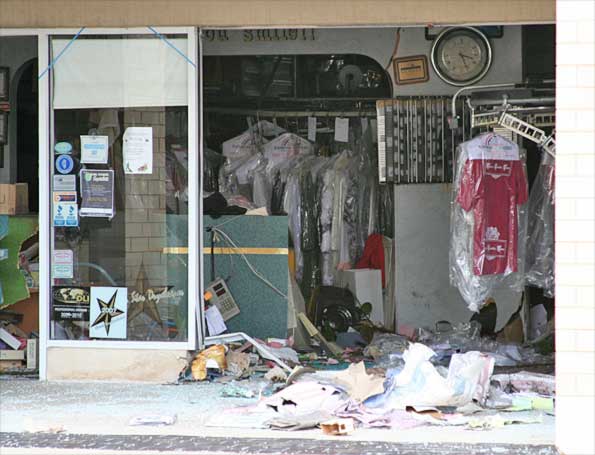 Debris and a mess created by a white Lexus that crashed into Rainbow Cleaners Thursday afternoon.
Video of scene after extrication developing …