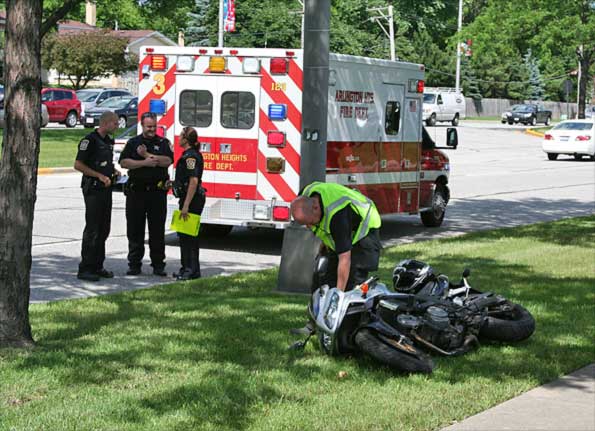 Suzuki motorcycle rests in the parkway after a crash Wednesday afternoon on Palatine Road.
Arlington Heights police and firefighter/paramedics responded about 3:15 p.m. Wednesday to a motorcycle crash on Palatine Road, just east of Rand Road. A Suzuki motorcycle was down in the parkway off of the eastbound curb with the male driver in serious pain. Police reported a second subject involved in the accident, presumably another motorist.
Arlington Heights police called out an Accident Investigator to the scene. The accident investigator was on the scene and working the scene by 3:30 p.m. The right two lanes of eastbound Palatine Road were closed for an extended period. The investigator cleared the scene just before 5:30 p.m.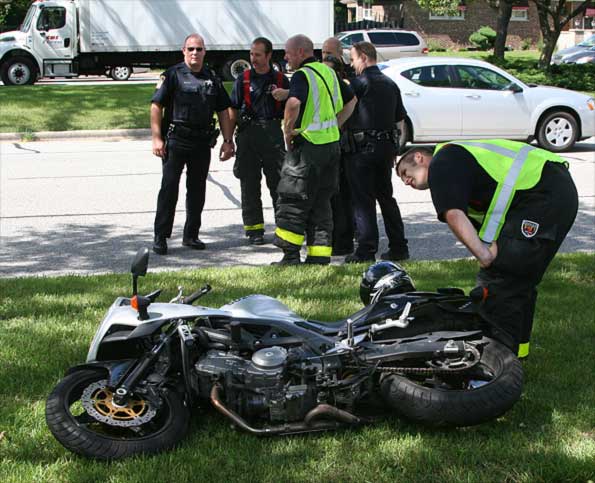 A firefighter inspects a motorcycle after it was involved in a crash on Palatine Road near Rand Road.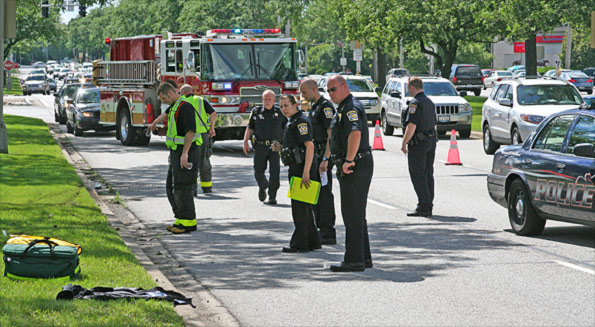 Accident Investigator inspects the path where the motorcycle apparently left the eastbound lanes of Palatine Road.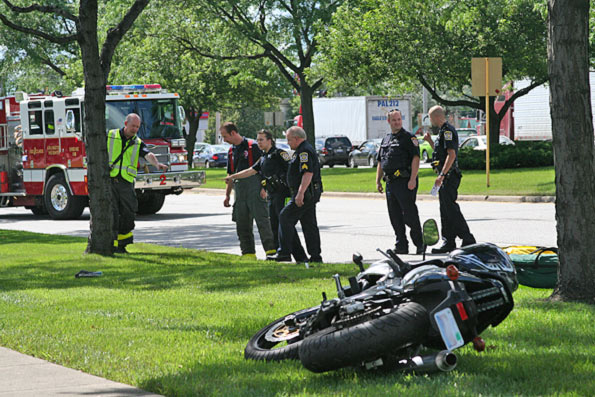 The motorcycle — down heading westbound in the eastbound-side parkway — narrowly missed trees and a light pole after jumping the curb.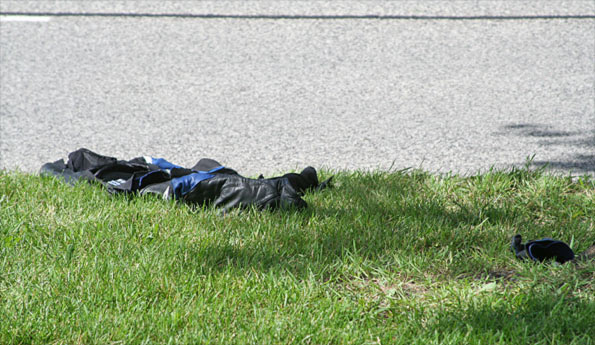 A motorcycle jacket and glove at the scene during investigation.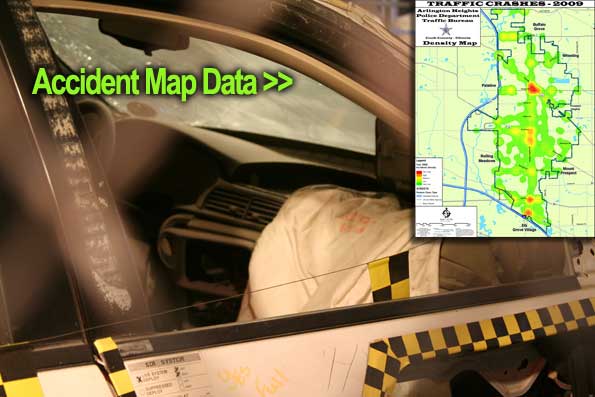 Click the graphic to access the accident map data for the Village of Arlington Heights.