UPDATE: CAPTURED WEDNESDAY NIGHT in Chain 'O Lakes State Park in Spring Grove.
An arrest warrant has been issued for Richard R. Gallatin, a paroled child molester who is currently accused in the abduction, robbery and sexual attack of a woman on June 5, 2010. The crime started as the victim was leaving Gurnee Mills.
Richard R. Gallatin, 37, whose last known address is in the 5400 block of 75th Street in Pleasant Prairie, Wis., is charged with four counts of aggravated criminal sexual assault, aggravated kidnapping and armed robbery stemming from the June 5 attack.
Gallatin is described as a male/white 5'8″, 180 LBS with hazel eyes, a bald head and a reddish-brown goatee.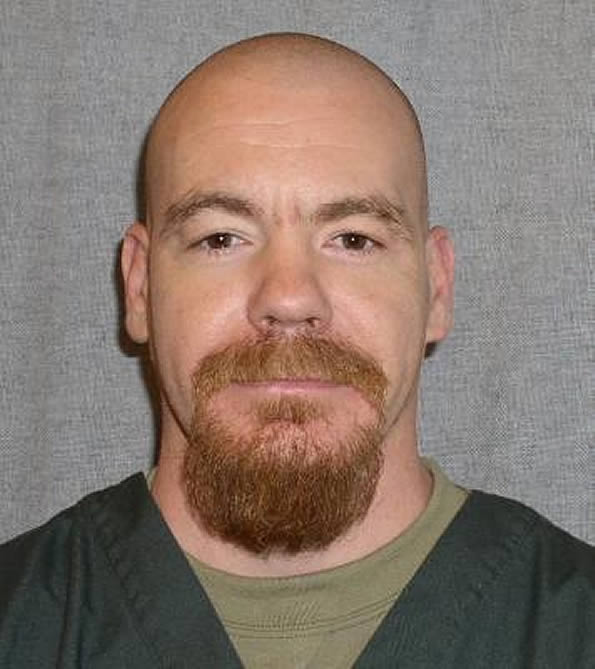 Richard Gallatin photo taken January 23, 2009.
Gurnee police detectives, working with the U.S. Marshals Service, are searching for Gallatin, who is known to locate himself in the Kenosha area. Police said the Gallatin is also known to locate himself in Cook County and has contacts in northwest Indiana and Arizona.
Police released that the attack began when the woman was walking to her car in Gurnee Mills Lot F about 9:20 p.m. June 5, 2010. Gallatin of implied he had a gun and forced the victim into her vehicle.
The victim was ordered to drive Gallatin to an automated teller machine in Grayslake, where he forced her to withdraw $40 from her bank account. Police said the woman then was forced to drive westbound on Route 120 to Route 47, then southbound toward Campton Hills in Kane County.
Near Campton Hills, the victim was ordered to drive to a church parking lot where Gallatin sexually assaulted her.
Gallatin forced the woman to drive to a convenience store in Forest Park after the sexual assault, and fled on foot about 1:20 a.m. June 6. The woman drove back to Lake County and reported the attack.
Gallatin is considered armed and dangerous. Citizens are advised not to approach Gallatin if he is seen, and instead call 9-1-1 and be prepared to report his location, clothing description and direction of travel.
An unspecified cash reward is being offered for credible information leading to Gallatin's capture. A $1 million bond has been set for Gallatin upon his arrest.
Wisconsin Department of Corrections records show Gallatin is a convicted child sex offender with a lifetime registration. He was convicted of first-degree sexual assault of a child — criminal code 948.02(1) — in Kenosha County July 22, 2003.
Gurnee police Cmdr. Jay Patrick said Gallatin was on parole when he attacked the woman, and was listed Tuesday as "NOT COMPLIANT" with the lifetime requirement to provide information for Wisconsin's sex offender registry.
See also …
Wisconsin Department of Corrections