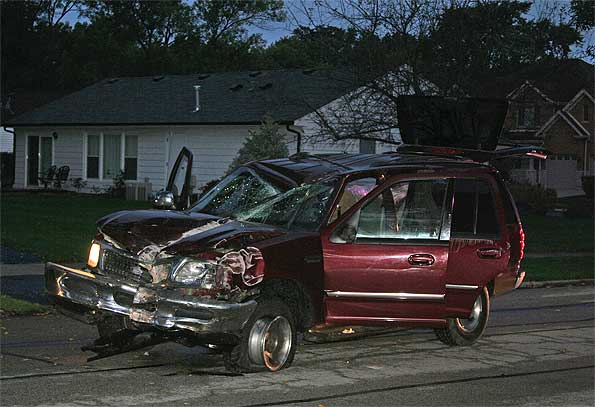 Wrecked Ford Expedition after a series of hit-and-run crashes with lamp posts and a tree in Hasbrook.
Arlington Heights police received a report from a motorist just before 6:00 a.m. Sunday of maroon SUV going the wrong way down Palatine Road and then turning south on Walnut Avenue into the Hasbrook neighborhood. The caller/motorist on Palatine Road witnessed the SUV jump the median, and did not follow the suspected DUI driver, but it didn't take long for residents on Walnut Avenue to see the reckless driver take out two lamp posts and hit a tree while southbound in the 1700 block of North Walnut Avenue. Callers reported to police that the vehicle was out of site after it turned right and headed westbound on Maude Avenue. Next, some callers reported the car still driving recklessly in the area of Ridge and Maude, which is where Arlington Heights police officers caught up with the offending vehicle on Ridge just south of Maude Avenue.
The driver — a male/Hispanic — was not DUI, but is facing traffic-related offenses. No people were injured in the multiple crashes of the offending vehicle, which was a maroon Ford Expedition.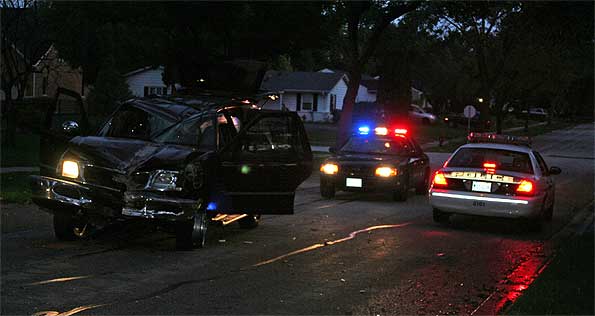 Arlington Heights police officers investigate a one-car crash on Ridge, just south of Maude Avenue.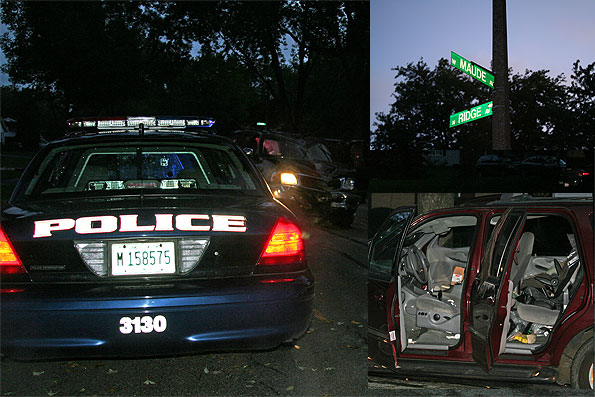 Accident photo, just before dawn in Hasbrook, shows car seat, but no children were involved in the crash.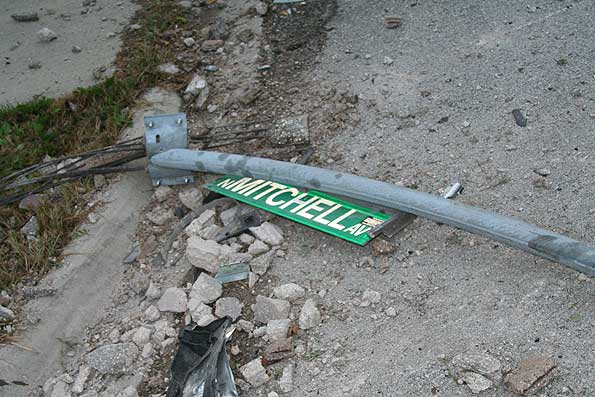 First downed lamp post at Walnut Avenue and Mitchell Avenue in Hasbrook.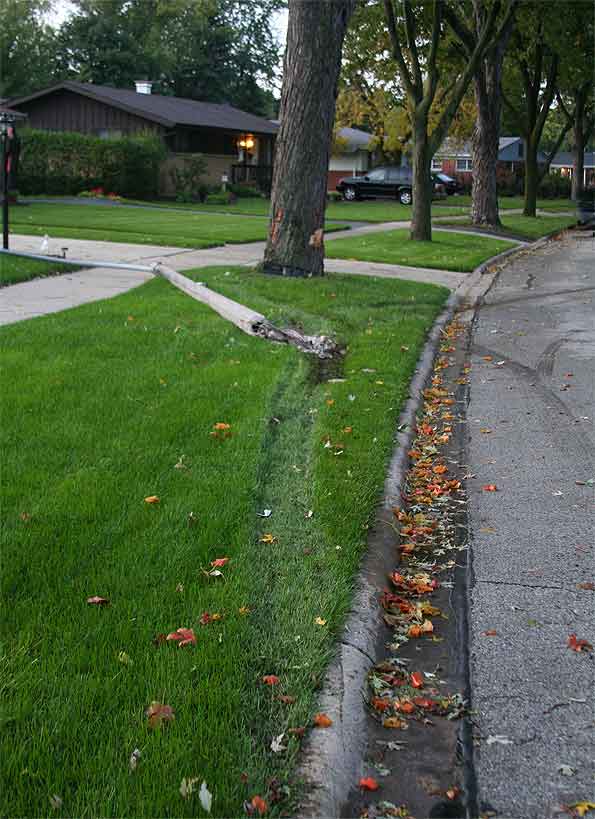 Second downed lamp post and damaged tree, looking southbound on Walnut Avenue.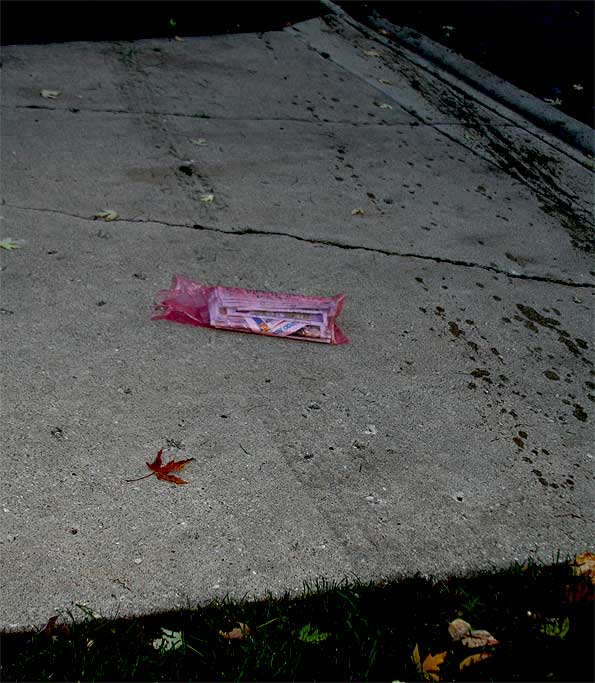 The driver also managed to run over someone's morning paper on a driveway on the west side of Walnut Avenue — opposite the side where he hit the two lamp posts and the tree.

View Arlington Heights Crime Blog 6/20/2009 to 6/19/2010 in a larger map