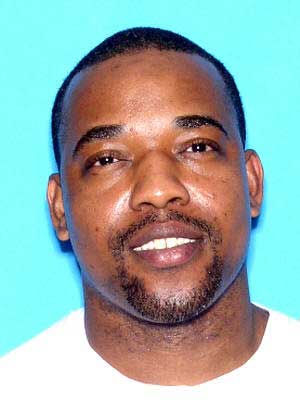 Mesac Damas is wanted for questioning in the slaying of his wife and five children in North Naples. He is classified as a 'person of interest' … not a 'suspect' as of Sunday morning. Mesac Damas' father has said that his son fled to Haiti.
Mesac Damas, 33, is described as a male/black, 6′ 2″ tall, with a body weight of about 230 pounds. Damas has short black hair and brown eyes. He may be wearing a Goat T.
Police report that Damas is possibly driving a black GMC Yukon Denali with Florida license plate M36 0PR. Mesac Damas worked as a chef at Millers Ale House on Pine Ridge Road.
Police found the murder victims while conducting a welfare check at 864 Hampton Circle, North Naples about 6:30 p.m. Saturday September 19, 2009.
Persons with information on Damas' whereabouts are asked to call the Collier County Sheriff's Office at 252-9300 or Southwest Florida Crimestoppers at 1-800-780-TIPS.
There are two search results (two profiles) for the Naples, Florida area for 'Mesac Damas' The photos are not confirmed to be the identity of the 'person of interest,' but a resemblance is recognized.
See myspace.com/76metal
Last Login: 9/12/2008, when checked on Sunday September 19, 2009.
See myspace.com/dalionzden76
Last Login: 5/29/2008, when checked on Sunday September 19, 2009.