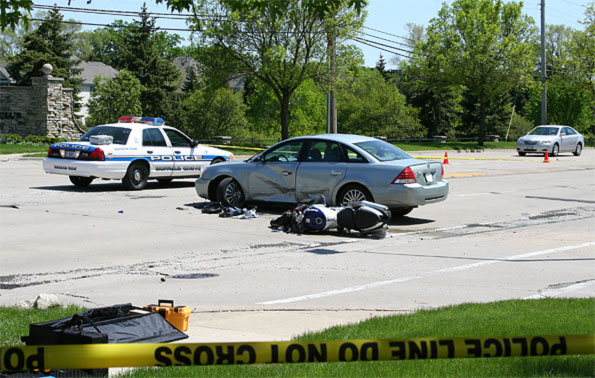 A Suzuki motorcycle rests after crash involving a Mercury Montego at Buffalo Grove Road and Old Oak Drive.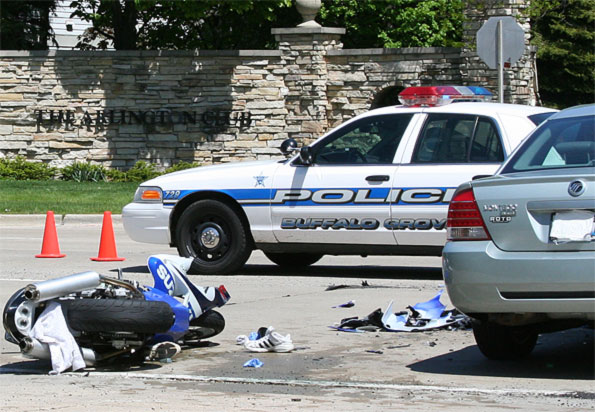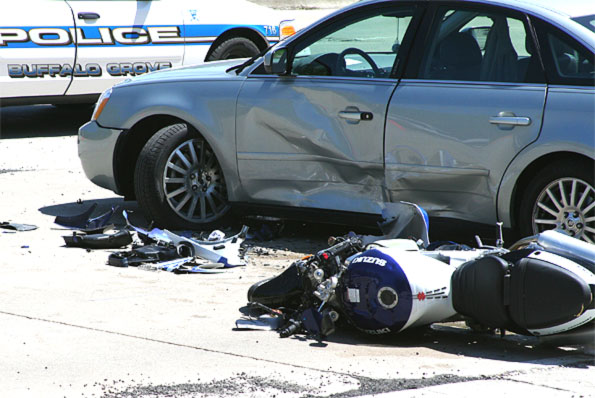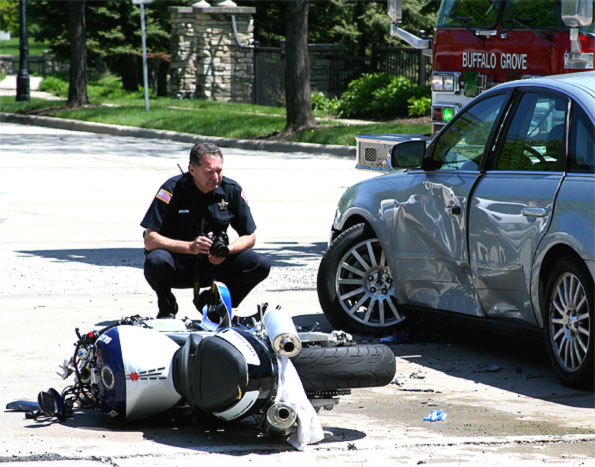 A male driver of a Suzuki motorcycle was apparently southbound on Buffalo Grove Road when he crashed into a Mercury Montego that pulled out eastbound from Old Oak Drive.
Buffalo Grove Road was blocked between Dundee Road and Lake Cook Road for a motorcycle crash with a Mercury Montego at about 1:00 p.m. at the intersection of Old Oak Drive and Buffalo Grove. The driver of the motorcycle was pinned under the rear tire of the car and was extricated by Buffalo Grove Fire Department. The victim's name is reported to be Michael Lechner, 23, of the 300 block of Lincoln Terrace in Buffalo Grove (about one mile from the accident). Firefighter/paramedics used equipment to jack up the car and access Lechner, who was unconscious without respiration and without a pulse.
A driver and a passenger in the silver Mercury Montego were not injured in the collision.
Buffalo Grove Police Department called in the Major Case Assistance Team for a prolonged investigation at the intersection. Traffic delays in the area continued until traffic was opened up at the intersection after 3:00 p.m.
A second motorcycle accident occurred nearby on Golfview Terrace with minor injury to the motorcycle driver.