Video of roof antics by resident in the 1500 block of Richmond Street in Arlington Heights during standoff with family while police officers and firefighters standby from about 10:15 p.m. Sunday until 1:50 a.m. (WARNING: some graphic language in the background).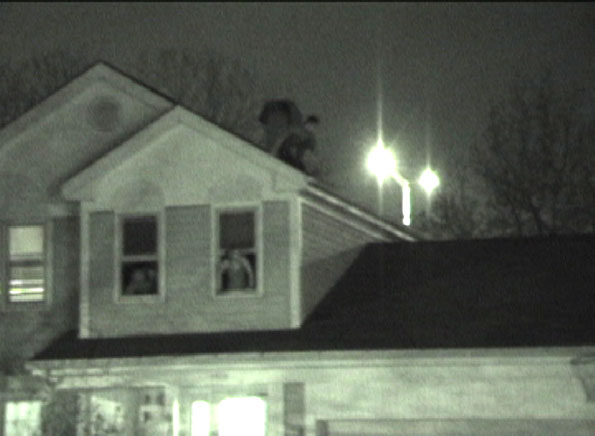 Girlfriend to man on roof: "Tim! Please get off of the roof!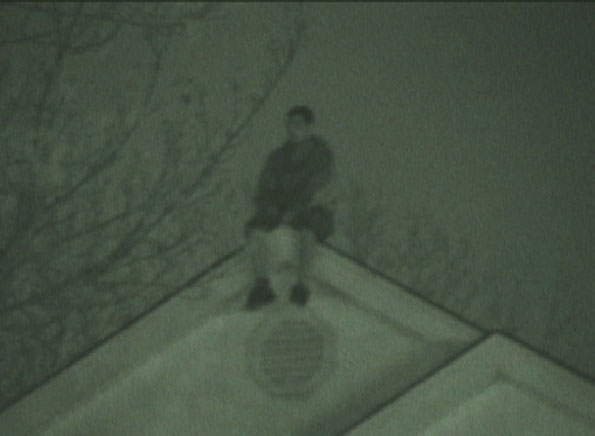 One resting place was the peak of a second-floor roof for a man who was involved in a standoff with police for about three hours Sunday night.
Arlington Heights police received a call for help at about 10:15 p.m. Sunday for a man that was running and acting recklessly on the roof of a house on the 1500 block of Richmond Street. When police arrived they found a man hanging on the edge of the roof of a two-story house on Richmond Street, northwest of Kennicott Avenue and Palatine Road. Arlington Heights police officers called for an ambulance and firefighters to assist with a rescue of the man. When firefighters arrived to help the man down from the roof, the man began to get agitated and ran around different areas of the roof of the house. At times he jumped from the two-story roof to the roof of the one-story attached garage. Other times he climbed back to the two-story roof then rested against the chimney of the house. On several occasions he also rested face down at the peak of the highest point of the roof, sometimes with his legs dangling from the edge. He also ran toward the edge of the roof several several times, giving the illusion in the dark that he ran off the edge.
The man on the roof yelled for firefighters to remove ladders that were placed on different sides of the house. He asked for more time to be left alone and sang rap songs while firefighters and police decided the safest plan to get the man off of the roof. At times he asked for a phone and at one point urinated off the back of the roof.
Friends and family yelled for him to "please, get off of the roof," several times during the night and early morning hours. Police and firefighters decided it was safest to let him come down on his own and removed the ladders from the edges of the home.
After more than three hours, the man came in off of the roof and climbed into a second-story window. At about 1:50 a.m. the Arlington Heights police had the man safely in custody and requested that paramedics evaluate him.


Updated 5/5/2009 2:15 PM CDT