UPDATE: Suspect Tyler James Martin committed suicide at about 7:30 p.m. after he fled from Chicago Police Department officers who were standing by in the Logan Square neighborhood. Two officers spotted Martin's car at about 4:30 p.m. and attempted to pull his vehicle over. Martin fled on foot and ran into the vestibule of a building at 2321 N. Kimball Avenue in Chicago. The scene became a barricade situation, and a hostage-barricade-terrorist incident unit was called. The unit attempted to communicate with Tyler James Martin, but he never answered and eventually shot himself in the head.
SUSPECT MAY BE EN ROUTE TO MCHENRY AREA
Tyler James Martin, 36, is accused of shooting Amber K. Cremeens, 34, (his ex-fiance) after trying to run her car off the road in Wheat Ridge, Colorado at 9:56 p.m. Tuesday night (February 17, 2009). Police are looking for Martin in connection with her murder at 35th Avenue & Wadsworth Boulevard in Wheat Ridge, Colorado. Martin ran her off the road into a chain-link fence and shot her to death. A witness saw a man exit a dark sedan and fire multiple shots at close range into the Dodge Caliber. Martin then returned to his house to get his dog (a half-blind Jack Russell Terrier) and cat and fled. The Jack Russell Terrier is named Dewey and has a "weak, scratchy bark." Wheat Ridge police missed preventing the shooting death by seconds after responding to a frantic 9-1-1 call from Amber Cremeen's current boyfriend that described her ex-boyfriend was trying to run her off the road.

TUE FEB 17 2009 9:56 PM — Amber Cremeens 9-1-1 Audio
Martin faces First Degree Murder charges. Wheat Ridge and Denver Police executed a search warrant at Martin's address at 1355 Osceola, in Denver, Colorado. Evidence recovered in the search warrant revealed Martin had knowledge of Cremeen's daily routine. No prior reports of Domestic Violence or Stalking involving Martin and Cremeens were on record. The couple had a relationship for approximately eight years. Martin's last known address prior to Denver was in Kansas City, Missouri. Martin also has previously known addresses in McHenry, Illinois and Wonder Lake, Illinois.
View Larger Map of potential route from Wheat Ridge Colorado to McHenry, Illinois.
Ceremeen's body was found in the driver's seat of a Dodge Caliber. Martin left the Chicago area to move to Colorado to be with Amber Cremeens. He was apparently angered because Cremeens broke off the relationship in mid-2008. Cremeens played basketball and softball in at McHenry High School East Campus and was an All-Conference softball and baseball player at McHenry High School East Campus, where she was a student from 1989 to 1992.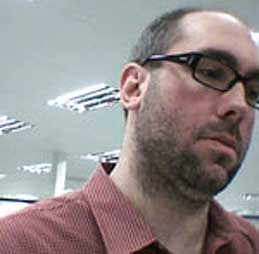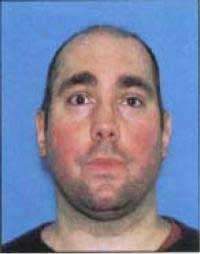 Martin Suspect Description:
White/male, 6 feet tall, 250 pounds, balding brown hair and brown eyes. He is considered armed and dangerous.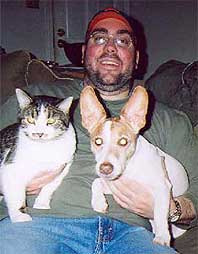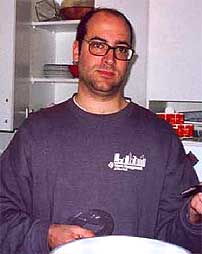 Tyler James Martin with his Jack Russell Terrier dog and cat.
Martin's dog is a half-blind Jack Russell Terrier. The Jack Russell Terrier is named Dewey and has a "weak, scratchy bark."
He was last seen driving a dark green 1998 Mercury Mystique with Colorado license plate 720SXA.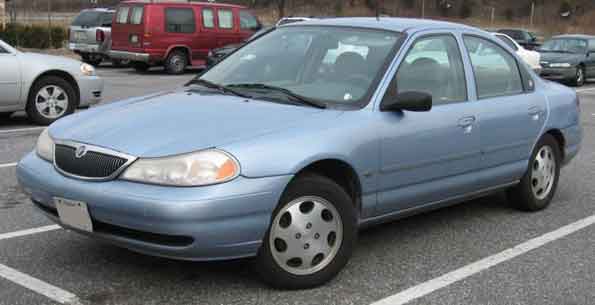 1995-2000 model Mercury Mystique file photo similar to the suspect's car, which is dark green.
Martin is known to enjoy violent video games, poker and also enjoys watching Ultimate Fighting on television.
For police tips regarding Tyler James Martin, dial 9-1-1 or call McHenry County sheriff's police (815) 338-2144 or Wheat Ridge police (303) 237-2220. Remember if you dial 9-1-1, you will reach the nearest police department from your telephone location and that agency will need to forward your information.
Related information …
McHenry County Sheriff – Press Release
Wheat Ridge, Colorado Police Department

Latest news on Tyler James Martin …
[feedsnap, 8]http://news.google.com/news?hl=en&ned=us&q=%22Tyler+James+Martin%22&ie=UTF-8&nolr=1&output=rss[/feedsnap]