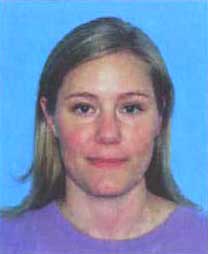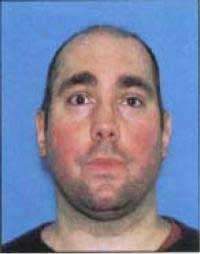 Photo of Amber Cremeens (left) and Tyler James Martin.
UPDATE: Suspect Tyler James Martin committed suicide at about 7:30 p.m. after he fled from Chicago Police Department officers who were standing by in the Logan Square neighborhood. Two officers spotted Martin's car at about 4:30 p.m. and attempted to pull his vehicle over. Martin fled on foot and ran into the vestibule of a building at 2321 N. Kimball Avenue in Chicago. The scene became a barricade situation, and a hostage-barricade-terrorist incident unit was called. The unit attempted to communicate with Tyler James Martin, but he never answered and eventually shot himself in the head.
Tyler James Martin, 36, is accused of shooting Amber K. Cremeens, 34, (his ex-fiance) after trying to run her car off the road in Wheat Ridge, Colorado at 9:56 p.m. Tuesday night (February 17, 2009). Police are looking for Martin in connection with her murder at 35th Avenue & Wadsworth Boulevard in Wheat Ridge, Colorado. Martin ran her off the road into a chain-link fence and shot her to death. A witness saw a man exit a dark sedan and fire multiple shots at close range into the Dodge Caliber.
While Martin is at large (see details), police report evidence recovered in the search warrant revealed Martin had knowledge of Cremeen's daily routine. No prior reports of Domestic Violence or Stalking involving Martin and Cremeens were on record. The couple had a relationship for approximately eight years. Martin's last known address prior to Denver was in Kansas City, Missouri. Martin also has previously known addresses in McHenry, Illinois and Wonder Lake, Illinois.
Leading up to the crime: here are some pieces put together by investigators:
The couple had a relationship for about eight years. Cremeens supported Martin while they lived in apartments in Illinois and Kansas, according to friends. Cremeens broke off the relationship in mid-2008.
Without a job, Martin often stayed home and played violent video games, according to friends of Cremeens.
Showing bruises, Cremeens eventually confided to friends that she was a victim of physical and emotional abuse. She moved to Kansas City, Missouri and Martin followed her there. She moved to Denver, Colorado and Martin followed Cremeens there, too.
A recent burglary at her residence resulted in the theft of her laptop.
She was recently moving to a secret apartment and arranging to have her bills registered in a new boyfriend's name to hide her residence.
Tyler James Martin showed neighbors three handguns he bought that he claimed were to protect from gang members in his neighborhood in Denver.
TUE FEB 17 2009 9:56 PM — Amber Cremeens 9-1-1 Audio
Tuesday night she called her new boyfriend instead of 9-1-1 to report that she was being followed by Martin — he in his car and she in her car.
The current boyfriend called 9-1-1 to relay the location of Amber Cremeens as she was being followed.
Wheat Ridge Police caught up with Amber Cremeens seconds after she was shot and killed and suspect Tyler James Martin had already fled.
Police believe Martin followed her while she was headed home from a Denver fitness center Tuesday night, ran her off Wadsworth Boulevard into a chain-link fence and shot her in the head while she sat in the driver's seat of her car.
Amber Cremens, killed at age 34
Cremeens played basketball and softball in at McHenry High School East Campus and was an All-Conference softball and baseball player at McHenry High School East Campus, where she was a student from 1989 to 1992.
She was most recently working as a pharmaceutical representative and enjoying the fitness and outdoor lifestyle available in Colorado.