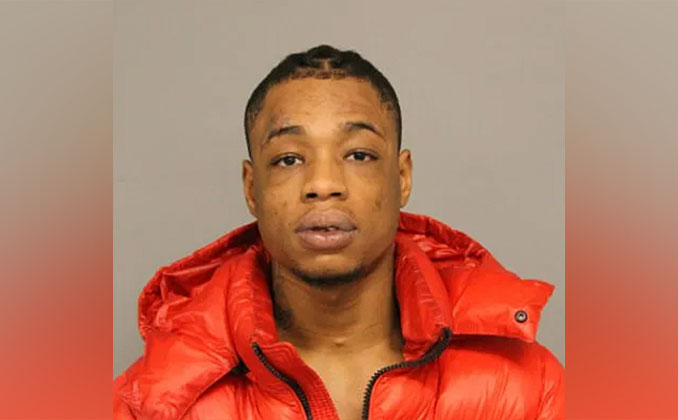 A Cook County Jail inmate murdered in Division 9 Super Max, 2818 West 31st Street in Chicago Thursday, March 2, 2023. Marvell Reasonover, age 28, was found unresponsive in his cell about 5:10 p.m. Thursday, March 2, 2023 by correction staff, who immediately began life-saving measures.
Marvell Reasonover was transported to Mount Sinai Hospital, where he was pronounced dead. According to the Cook County Medical Examiners Office, Reasonover's death was caused by multiple injuries from an assault, and his death was ruled a homicide.
Reasonover's cellmate was secured and transferred out of the cell.
Reasonover had been held on $20,000 bail since December 12, 2020 awaiting trial while accused of carjacking a Jeep at gunpoint during a transaction meeting arranged online. Two days after the carjacking, police stopped Reasonover as he was driving the black Jeep. When Reasonover hijacked the Jeep, he had been out on bond after he was accused of possessing a loaded firearm as a Class X armed habitual criminal. Police caught him with the loaded gun in his vehicle in August 2020 during a traffic stop, and Reasonover admitted possessing the gun.
While in jail for the aggravated vehicular hijacking, Reasonover's actions in jail brought him additional charges of aggravated battery to a peace officer, public indecency, and criminal damage to property.
His prior criminal history included possession of a stolen motor vehicle, causing an accident involving injury or death, burglary, and aggravated unlawful use of a weapon.
Reasonover's cellmate was a recent inmate with charges related to a high-profile murder case. The Cook County Sheriff's Office has not released the identity of the inmate, because the homicide is under investigation, and the cellmate has not been charged with any connection to Reasonover's death.
According to the Cook County Sheriff's Office, Division IX opened in December of 1992, Division IX was designed to hold 1,056 super maximum security males. Currently Division IX, which is comprised of two interconnected three-story buildings, houses general population individuals in custody with medium and maximum security classification. Division IX also houses the Rehabilitation Units which house individuals in custody who have been found in violation of the rules and regulations of the facility, and Protective Custody for maximum security individuals in custody.