Nashali Alma shares the frightening moment she fought off a man who allegedly tried to rape her on 'Tucker Carlson Tonight.' YouTube Tips ⓘ
At times hitting her attacker at a rate of three strikes per second, a woman fended off a larger male that attacked her in a gym. As the male offender charged toward her, the woman fled and then suddenly stopped and struck him in the face or neck before the attacker had a chance to take her down. She was able to strike the offender about ten times before he took her down. Without speaking, the offender had initially approached the woman inside the gym, and the woman fled to another side of the gym. Tucker Carlson pointed out that this point, the woman did not "lie to herself" — presuming that everything was OK. Everything was not OK.
SELF-DEFENSE CHECKLIST

Flee

If fleeing fails, strike to disable attacker at vital areas by causing disabling pain or functional failure

If striking to disable fails, attempt to flee, or continue to strike to attempt to fatigue attacker and to attempt to disable attacker

Attempt to flee again

Repeat to survive, this isn't a sports contest
The Florida woman defended herself in an apartment gym in January 2023, and was able to flee her attacker, who was later arrested. Nashali Alma said part of the reason she was able to escape the attack was because she didn't give up, and actually attacked until her attacker was fatigued by her defense.
Nashali Alma, 24, was exercising in an apartment gym at the Inwood Park Apartment Complex, 4747 West Waters Avenue in an unincorporated area of Hillsborough County northwest of Tampa, Florida when Xavier Thomas-Jones attacked her Jan. 22, 2023. The Hillsborough County Sheriff's Office was able to arrest the suspect, Xavier Thomas-Jones, within 24 hours.
Security video posted on social media by the sheriff's office shows Alma letting Thomas-Jones into the facility before continuing her workout. Thomas-Jones, 25, is then seen approaching Alma, and trying to grab Alma's waist — but she escapes. The offender pursues Alma to the other side of the gym, and she delivers several strikes per second, even while she was taken down to the floor by the offender. While the attacker took Alma down, she used her phone to strike the offender in his face with her phone in her left hand. One he got her on the floor, she got him in a chokehold, and tried to call 9-1-1 while she had him in the chokehold. Her phone was face-up on the floor. Also while on the floor, she used the grip of her right hand on the attacker's hair to control his head and repeatedly strike his face. The video released did not show how Nashali Alma was able get up from the floor while offender Xavier Thomas-Jones was on top of her, Alma mentioned that attacker's fatigue was a factor in her final escape.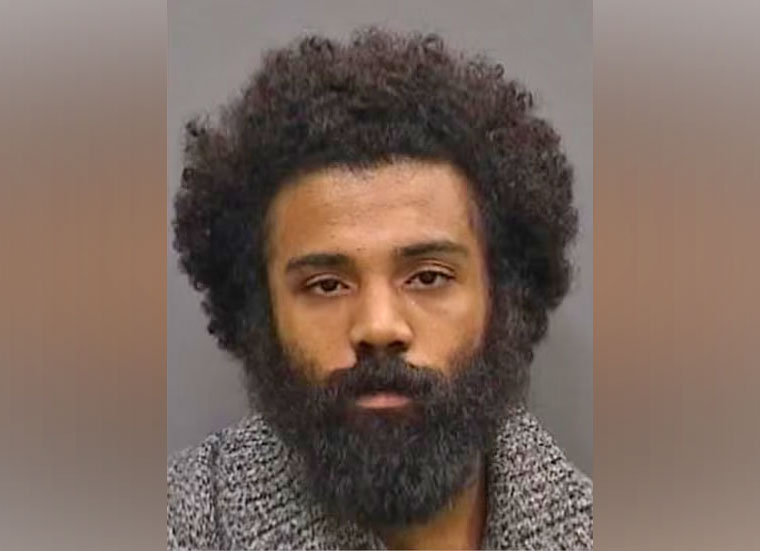 Nashali Alma shared her experience after bravely fighting off a man who physically assaulted her in her apartment complex gym.
Hillsborough County Sheriff's Office deputies responded on January 22, 2023, to the Inwood Park Apartment Complex to investigate an assault. Upon arrival, deputies spoke to Nashali Alma, who told deputies she escaped a male offender who attacked her in the gym.
Alma said she was exercising alone before letting the suspect into the gym. She explained that she opened the door for him because he was someone she'd seen previously in the gym. As Alma continued her workout, the suspect, Xavier Thomas-Jones, 25, approached her and attempted to grab her waist. She yelled at him, demanding to get away from her, but he continued to chase her around the gym.
According to the Hillsborough County Sheriff's Office, Thomas-Jones then grabbed Alma and pinned her on the floor. She continued to fight him off while attempting to call 911. Eventually, he released his grip on Alma, and she immediately ran out of the gym to a nearby apartment.
Through investigative means, deputies were able to track Thomas-Jones down and arrest him less than 24 hours later.
Alma wanted to speak out about her experience to encourage other women who've dealt with similar incidents to speak out.
"I would tell every woman always to keep fighting, never give up," said Alma. "As long as you fight back and show him that you're strong and you're not giving up, I believe it's possible to escape. It's better to reach out to law enforcement sooner than later. The sooner they have the information, the sooner they can catch that person."
"I was disgusted by the suspect's actions, how he preyed on this young woman. This woman's strength, courage, and determination are inspiring. I know that her bravery to share this story will impact the lives of many other women."

— Hillsbourough County Sheriff Chad Chronister
Thomas-Jones was arrested on January 23, 2023; he faces charges of sexual battery, false imprisonment, and kidnapping.
THANKS FOR READING CARDINAL NEWS …


^^ MOBILE? USE VOICE MIC ^^
facebook …
Please 'LIKE' the 'Arlington Cardinal Page. See all of The Cardinal Facebook fan pages at Arlingtoncardinal.com/about/facebook …

Help fund The Cardinal

Arlingtoncardinal.com/sponsor
THANKS FOR READING CARDINAL NEWS
MORE INFO BELOW ADS …


^^ MOBILE? USE VOICE MIC ^^
facebook …
Please 'LIKE' the 'Arlington Cardinal Page. See all of The Cardinal Facebook fan pages at Arlingtoncardinal.com/about/facebook …

Help fund The Cardinal

Arlingtoncardinal.com/sponsor
THANKS FOR READING CARDINAL NEWS
Security video posted on social media by the sheriff's office shows Alma letting Thomas-Jones into the facility before continuing her workout. Thomas-Jones, 25, is then seen trying to grab Alma's waist — but she fights and flees (New York Post). YouTube Tips ⓘ
A 24-year-old woman was able to fight off an attacker who chased her around a gym at an apartment complex in Tampa last month, authorities said (WFLA News Channel 8).
YouTube Tips ⓘ