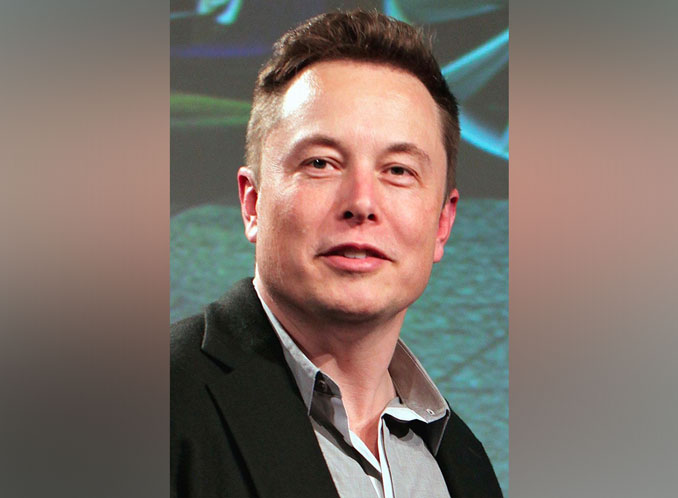 Elon Musk, a proponent of free speech on social media (especially Twitter), has gone through several stages in the past week that has some analysts wondering if he is planning a hostile takeover of Twitter. Musk has previously criticized the social media company, claiming Twitter's policies inhibit consumers' freedom of speech on the platform with capricious policing of the platform.
Opposing sides have dug in with hopes and analysis of Elon Musk's actions. One side hopes for a controlling stake that will bring free speech to the platform and eliminate woke behavior by the company. The other side is assassinating the character of Elon Musk by illustrating his behavior as folly or insignificant gaming of the platform, and by pointing out past controversies involving Elon Musk with the SEC and Tesla, and employee satisfaction and management at Tesla.
If Elon Musk is aiming for controlling stake here are the possible five stages defined.
Stage 1 (Monday, April 4, 2022) — Confirm the purchase of a significant amount of Twitter's total stock issues (9.2%)
Stage 2 (Tuesday, April 5, 2022) — Engaging in a process to join the Board of Directors of Twitter to get a better understanding of the Board of Directors.
Stage 3 (Monday, April 11, 2022) — Elon Musk rejects Board of Director position and reveals freedom from a 14.9 percent limit of common stock ownership of Twitter with an updated SEC filing.
Stage 4 (Monday, April 11, 2022) — Speak skeptically about Twitter and use other methods with hopes to lower the stock price.
Stage 5 (Future?) — Purchase more stock at a bargain price and acquire controlling stake.
Stage 6 (Future?) — Reconstruct the company to a more successful company.
STAGE 1
On Monday, April 4, 2022, Elon Musk signed a Securities and Exchange Commission (SEC) Schedule 13G form, which is used to report a party's ownership of stock which exceeds 5% of a company's total stock issue. News was out that Elon Musk had purchased 9.2 percent of Twitter.
The SEC Schedule 13G reported (Row 9) that the reporting person, Elon R. Musk, owned an aggregate amount of 73,486,938 shares [PDF] of Common Stock. The shares amounted to 9.2% of Common Stock (Row 11), recently the largest shareholder in Twitter common stock. Former Twitter CEO Jack Dorsey holds approximately 2 percent stake in Twitter's stock. As of Friday, April 9, 2022, The Vanguard Group mutual fund owned more than Elon Musk with 82,403,665 shares or 10.20 percent (aggregate amount beneficially owned by each reporting person).
5 TOP TWITTER SHAREHOLDERS

Elon Musk

The Vanguard Group Inc.

Morgan Stanley

BlackRock Inc.

State Street Corp.
Specifically regarding Elon Musk, the amount beneficially owned, 73,486,938 shares, consists of shares of Common Stock held by the Elon Musk Revocable Trust dated July 22, 2003 for which Elon Musk is the sole Trustee. This significant stake in Twitter common stock is Stage 1 of the possible move toward a controlling stake of Twitter.
STAGE 2
On Tuesday, April 5, 2022, Elon Musk was warmly welcomed to the Board of Directors. Twitter CEO Parag Agrawal, who critics have pointed out has a negative approach to free speech on the Twitter platform, was complimentary of Elon Musk. Agrawal wrote on Twitter, "I'm excited to share that we're appointing @elonmusk to our board! Through conversations with Elon in recent weeks, it became clear to us that he would bring great value to our Board." In his first reaction to the news of the Elon Musk 9.2 percent ownership, Agrawal wrote, "He's both a passionate believer and intense critic of the service which is exactly what we need on @Twitter, and in the boardroom, to make us stronger in the long-term. Welcome Elon!"
Elon Musk gained a better understanding of the Board of Directors and the character of the company, or changed his mind when faced with the 14.9% limitation of common stock imposed if he were a director on the board.
The current Board of Directors include …
Bret Taylor
Independent Board Chair; Co-CEO, Salesforce
Parag Agrawal
CEO, Twitter
Mimi Alemayehou
Senior Vice President for Public – Private Partnership at Mastercard
Jack Dorsey
Co-Founder, Twitter; CEO and Co-Founder, Square
Egon Durban
Co-CEO, Silver Lake
Martha Lane Fox
Founder and Chairperson, Lucky Voice Group; Former Co-Founder and Managing Director of lastminute.com; Crossbench Peer, House of Lords
Omid Kordestani
Former Executive Chairman, Twitter
Dr. Fei-Fei Li
Professor at Stanford
Patrick Pichette
General Partner, Inovia Capital; Former Senior Vice President and Chief Financial Officer, Google
David Rosenblatt
CEO, 1stdibs.com, Inc.
Robert Zoellick
Former Chairman of the Board of Directors of AllianceBernstein Holding L.P.
STAGE 3
On Tuesday, April 11, 2022 Elon Musk announced he would not be joining the Twitter Board of Directors. Musk also submitted an updated SEC Scheduled 13D document (read here, pdf), explaining that "(o)n April 4, 2022, the Reporting Person and the Issuer entered into a letter agreement (the "Agreement") which provides that: (i) the Issuer will appoint the Reporting Person to the Issuer's Board of Directors (the "Board") to serve as a Class II director with a term expiring at the Issuer's 2024 Annual Meeting of Stockholders; and (ii) for so long as the Reporting Person is serving on the Board and for 90 days thereafter, the Reporting Person will not, either alone or as a member of a group, become the beneficial owner of more than 14.9% of the Issuer's common stock outstanding at such time, including for these purposes economic exposure through derivative securities, swaps, or hedging transactions." On April 11, 2022, the updated document stated, "Pursuant to the April 4, 2022 letter Agreement, the Reporting Person was invited to serve on the board of directors (the "Board") of the Issuer. On April 9, 2022, the Reporting Person informed the Issuer that he is not joining the Board." Also, the language referring to the 14.9 percent limitation of common stock ownership was deleted.
The lack of the 14.9 percent limitation opens the possibility of plans for a larger stake, and even a controlling stake, with Twitter's common stock.
STAGE 4
On Saturday, April 9-11, 2022, Elon Musk questioned the value of Twitter, and asked, "Is Twitter dying? He added, "Most of these "top" accounts tweet rarely and post very little content." He listed …
TOP 10 most followed Twitter accounts:
1. @BarackObama 131.4M
2. @justinbieber 114.3M
3. @katyperry 108.8M
4. @rihanna 105.9M
5. @Cristiano 98.8M
6. @taylorswift13 90.3M
7. @ladygaga 84.5M
8. @elonmusk 81M
9. @narendramodi 77.7M
10. @TheEllenShow 77.5M
The Barack Obama account actually tweets fairly often. Justin Bieber hasn't tweeted since February 15, 2022. Katy Perry tweets fairly often. Rihanna's last tweet was March 30, 2022. Cristiano Ronaldo last tweeted on April 7, 2022. Taylor Swift hasn't tweeted since January 24, 2022. Lady Gaga's last tweet was April 5, 2022. Elon Musk's last tweet was April 9, 2022. Prime Minister of India Narendra Modi's last tweet was on April 11, 2022. The Ellen Show also tweeted today, April 11, 2022.
Elon Musk also replied "Exactly" to Nick Huber (@sweatystartup), who shared a YouTube video of an interview with Carl Ichan when he tells a story about his first activist investment wasn't necessarily short term when he fired 12 floors of people.
Investor Talk: Carl Ichan tells a story about his first activist investment, and how activist investment isn't necessarily short term. He tells the story about how he once fired 12 floors of people at American Car and Foundry Company (ACF). YouTube Tips ⓘ
Play Elon Musk deleted a poll tweet from Saturday that asked his followers to vote on whether Twitter should turn its San Francisco headquarters into a homeless shelter.
STAGE 5
Future — waiting to see if more common stock is acquired by Elon Musk.