For Google Search lookups:
[Apple iPhone: Press and hold to select text]
[Mac/Windows: Triple click to select text]
ⓘ Check out how it works ⓘ

United States military investigation into deadly Kabul drone strike in August 2021 has found that it killed 10 civilians and the driver, not ISIS-K
Gen. Mark Milley called the August 29, 2021 drone strike a 'righteous strike' at September 1, 2021 press briefing
Chairman of the Joint Chiefs of Staff Gen. Mark Milley says calls made to his Chinese counterpart in the final months of Donald Trump's presidency were "perfectly within the duties and responsibilities" of his job
Taliban gives thousands of people living in Kandahar three days to leave homes just before winter
Afghan evacuee arriving in Washington DC was convicted felon deported from US in 2017
Satellite images reveal North Korea expanding facility used to produce weapons-grade uranium
Director of National Intelligence Avril Haines at annual Intelligence and National Security Summit: Somalia, Yemen, Syria and Iraq represent greater terrorist threat than Afghanistan
[MORE NEWS BELOW] | ⓘ LOOKUPS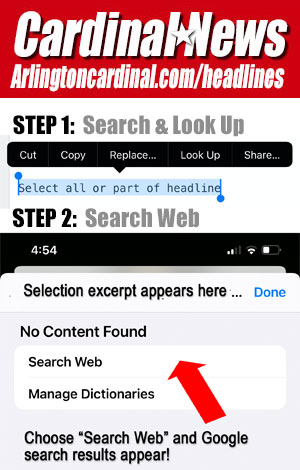 CDC study of Long Beach residents finds 1 in 3 COVID-19 patients suffer from long COVID
In January 2021, Alaska had the highest per capita COVID-19 vaccination rate in the US, but in September Alaska's largest hospital Providence Alaska Medical Center is rationing care
3,000 healthcare workers suspended in France after failing to meet government requirement to get vaccinated against COVID-19
FDA rejects third shots for general population; recommends Pfizer COVID-19 vaccination booster doses for people 65 and over
The rate of body mass index (BMI) change in children nearly doubled from March to November 2020 compared to before the COVID-19 pandemic
Thousands of migrants shelter at the Del Rio International Port of Entry Bridge at the Texas-Mexico border
Trump added six months of Secret Service protection to his children, three officials, costing taxpayers $1.7 million
California teacher hangs 'F*** the Police,' 'F*** Amerikkka' posters in classroom
Robert Durst, age 78, convicted of murdering his best friend, Susan Berman, 20 years ago.
Auburn students 'outraged' after multiple sexual assault reports at the Auburn, Alabama campus
Indictment alleges that attorney Michael Sussman was actually representing Hillary Clinton's 2016 campaign and an unnamed tech executive at the time when he told FBI he wasn't representing any particular client
Father and son killed in fast-moving 3-alarm house fire on 9th Street in North Arlington, New Jersey
Several active and retired firefighters from the East Coast were on a flight from Logan Airport to Chicago Midway International Airport when they used CPR and Advanced Life Support
Massachusetts State Trooper uses makeshift lasso to capture loose horse in Richmond
Another zebra escape, two zebras on the loose in Seymour, Wisconsin
COVID-19
How many people died from COVID-19 in the World?
How many people died from COVID-19 in the United States?
MORE HEADLINES …
HEADLINES List (reverse chronological order)