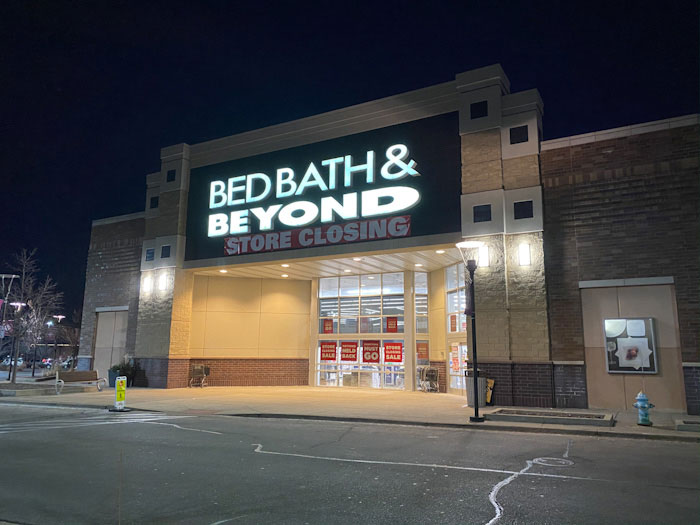 Bed Bath & Beyond became a massive homegoods retailer with a decentralized structure and a focus on keeping customers happy. In popular imagination, Bed Bath & Beyond is best known for its generous coupon policy. But critics say the once ubiquitous chain ignored the threat from newer, nimbler online rivals like Amazon (CNBC).
Bed, Bath and Beyond (BBBY=17.28/Yahoo! Finance) at Randhurst Village in Mount Prospect is closing — a disappointment to many shoppers from Mount Prospect, Arlington Heights and Prospect Heights. A definite date has not been set, but Bed, Bath and Beyond announced in early October 2019 that 60 stores would be closing. Company officials did not provide a list of the 60 stores that are closing, but officials in Mount Prospect have confirmed the Bed, Bath & Beyond at 1057 North Elmhurst Road is closing.
Bed, Bath and Beyond will be the third major store to close their doors at Randhurst Village, since the completed conversion of the Randhurst indoor mall to the outdoor "lifestyle center" format of Randhurst Village in 2011.
Sports Authority moved from Arlington Heights to Mount Prospect in August 2010, but the company filed for Chapter 11 bankruptcy protection in March 2016. The Mount Prospect Sport Authority, located next door to Bed, Bath and Beyond, survived a round of store closings in March 2016, but Sports Authority closed all of its 450-plus stores in May 2016.
Carson Pirie Scott closed in June 2018 after operating at Randhurst for over 50 years — surviving the first round of Carson's closures in February 2018, a move from their original location to the empty Wieboldt's location, and the conversion of the indoor version of Randhurst Mall to the outdoor version of Randhurst Village from 2008 to 2011. The indoor mall version of Randhurst had opened in August 1962 with anchor stores Montgomery Ward, Wieboldt's, and Carson Pirie Scott. JC Penny and Montgomery Ward closed their Randhurst stores in 2001. Kohl's moved out of Randhurst to Elmhurst Road and Dempster Street in 2003. Steve and Barry's sports and casual clothing store closed at Randhurst in September 2008 in the midst of the conversion.
The vacant 200,000 square foot space where Carson Pirie Scott was located remains empty.
Bed, Bath and Beyond has over than 1,500 stores in the United States, Puerto Rico, Canada and Mexico, with 33 locations in Illinois. such as Chicago, Chicago Ridge, Crystal Lake, DeKalb, Deerfield, Downers Grove, Forest Park, Gurnee, Kildeer, McHenry, Schaumburg, Skokie, Vernon Hills, Wilmette, and Willowbrook.
Cost Plus, Inc. – acquired by Bed, Bath & Beyond in May 2012 — operates World Market and Cost Plus World Market, which is located at an outlot of Randhurst Village. Therefore, there is some concern about viability of Cost Plus World Market.
Sales taxes provide a revenue stream for the Village of Mount Prospect, but large stores have faced severe competition — especially from Amazon.
From 1998, Bed, Bath & Beyond experienced growth in net income (peaking at $1.03 billion in 2013 after a dip in 2009 and 2010), but net income steeply and consistently declined beginning in 2014; and the first net income loss occurred in 2019.
In the store's retail strategy, company leaders at Bed, Bath & Beyond were thrifty; individual store managers were allowed to make purchases to meet the demand of local communities; and Bed, Bath & Beyond became known as a category killer in housewares. Other category killers are Home Depot and Lowe's in hardware; Petco and Petsmart in pet supplies; and Best Buy in electronics.
CNBC reported that Investor Activists entered the scene, claiming Bed, Bath & Beyond was poorly managed. The CEO and founders left the company, while rewarding themselves with fat compensation packages. CNBC also reported that thrifty upper management failed to invest in technology to create an efficient online presence to be competitive with online companies, such Amazon. The store was also criticized for having too many products in confusing displays in the store, making it vulnerable to showrooming, where customers arrive at the store to view products, but purchase the products online from another source at a less expensive price (sometimes on a mobile phone while standing in the store).
Management was also criticized by Activist Investors for making unnecessary acquisitions that distracted Bed, Bath & Beyond from its core business. Between 2002 and 2017 the company bought ten companies, including a baby products company, a company that sells health and beauty care products, and an interior design service. Some of these companies were connected to relatives of the co-founders.
The company clamped down on a liberal return policy and coupon deals. Activist Investors claim that Bed, Bath & Beyond needs to simplify its supply chain. The Activist Investors also recommend that the business improve its in-store experience by reducing clutter, and by creating in-store displays that encourage purchasing of products.
One question Mount Prospect officials need to be asking is why the Mount Prospect store is among the first to close, while Randhurst Village is a fresh new lifestyle center. Could it be the inconvenient access to shopping center? The Rand Road-Elmhurst Road-Kensington Road triangle is a highly inconvenient group of intersections at the southwest corner of Randhurst Village. The intersections are so congested that the Northwest Community Hospital Immediate Care Center had to install speed bumps in an effort to prevent speeders cutting through between Rand Road and Kensington Road and potentially hitting elderly, sick and injured patients entering and leaving the medical facility. The introduction of a new fire station with a driveway exiting on Elmhurst Road just south of the triangle is likely to make the traffic triangle a bigger nightmare as emergency vehicles exit the fire station and enter traffic that is already backed up.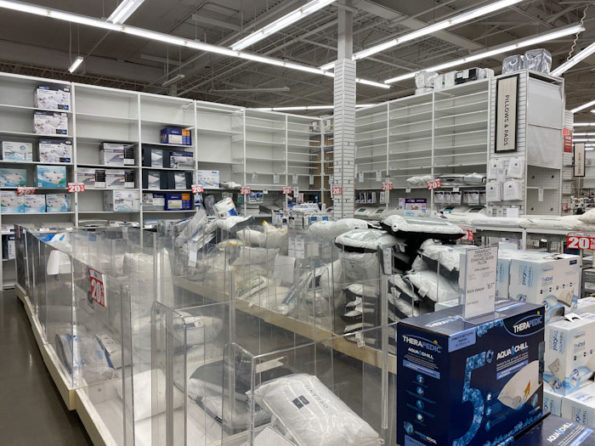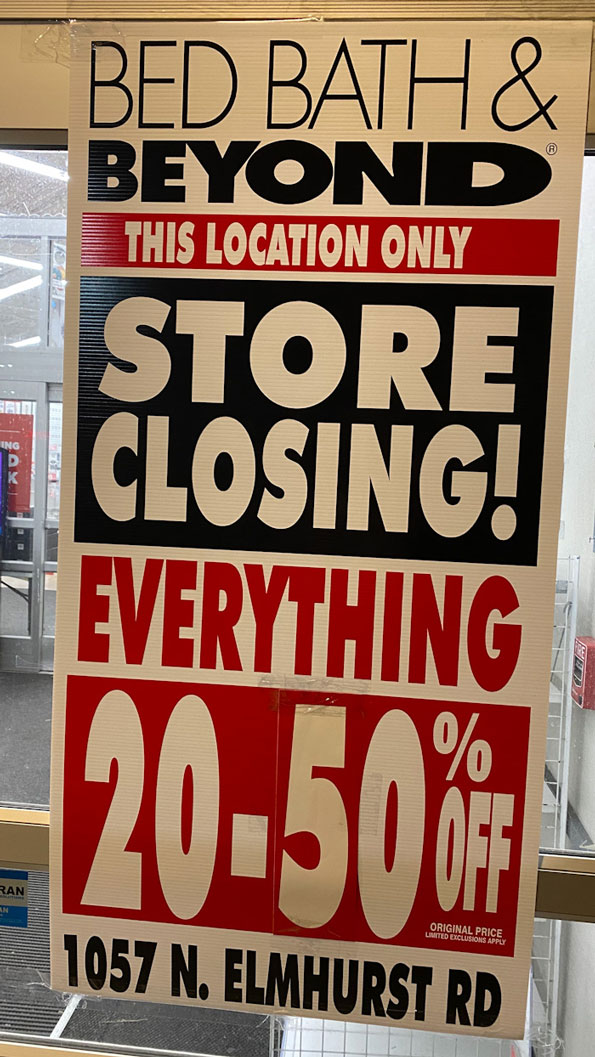 MORE INFO BELOW ADS …


^^ MOBILE? USE VOICE MIC ^^
facebook …
Please 'LIKE' the 'Arlington Cardinal Page. See all of The Cardinal Facebook fan pages at Arlingtoncardinal.com/about/facebook …

Help fund The Cardinal

Arlingtoncardinal.com/sponsor
THANKS FOR READING CARDINAL NEWS