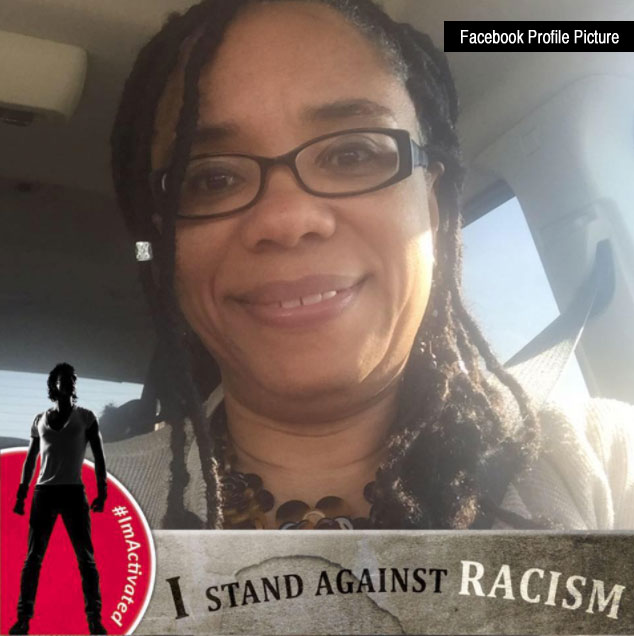 A U-46 school board member, who wrote a controversial post about the American flag on her personal page, received online threats that caused her to call the Elgin Police Department Friday, September 29, 2017. Elgin police are now investigating the threats.
Traci O'Neal Ellis publishes a personal Facebook, a U-46 identified board member page, and a campaign website. Her U-46 Facebook page, identifying herself as a U-46 board member, recently shows very few local school-related topics.
U46 High Schools
Bartlett High School
Elgin High School
Larkin High School
South Elgin High School
Streamwood High School
Ellis' statement about the flag on her personal page on September 24, 2017 was shared, went viral, and caused a strong reaction from some of the general public — the majority negative, and some supportive. Ellis also said she supports NFL players who kneel during the national anthem.
In addition to direct threats, and suggestive threats, comments responding to the board member's statements also identify lack of confidence in the influence public school systems might have on children and their education.
An online petition was established to call for the removal of Traci O'Neal Ellis from the U46 School Board entitled Fire Traci O'Neal Ellis from the U46 school board. The petition describes Traci O'Neal Ellis writing, "that flag means nothing more than toilet paper to me" in a post shared on Facebook. The petition had 410 supporters at 9:30 a.m. Saturday, September 30, 2017.
"U-46" or Elgin Area School District U46 is a unit school district headquartered in Elgin, Kane County, Illinois.Covering 90 square miles (230 km2), the district serves portions of eleven communities in the northwest suburbs of Chicago in Cook, DuPage and Kane Counties. Schools are located in Bartlett, Carol Stream, Elgin, Hanover Park, Hoffman Estates, South Elgin, Streamwood, and Wayne. According to their official website, School District U-46 serves over 40,000 children in grades preK-12. U-46 is the second largest in Illinois with forty elementary schools, eight middle schools and five high schools.
+ + + + + +
Ellis Response Flag and Racial Statements Controversy
So let's talk about the FB post from my personal page that Jeanette Ward posted, ostensibly to try to embarrass me. But here's the thing. I cannot be embarrassed by righteous truth. Whether anyone wants to accept it or not, my experience in America is vastly different than that of white people. This is true for most people of color. Unfortunately, many people are arrogant enough to deny the lived experiences of black people. While I do not purport to speak for the entire black race, as a 55 year old black woman, I most certainly can offer a perspective on life in America through my eyes. In fact, I am an expert on black life in America.
The flag and the anthem are symbols in this country of freedom and "justice and liberty" for all. Yet that is a blatant lie for black folks. I could recite chapter and verse about how my heritage and the heritage of my children and grandchildren have been robbed because my ancestors suffered through the Middle Passage and were brought here against their will, stripped of their identities and forced to toil as slaves, all while suffering atrocities that have been neatly and conveniently left out of our history books. I could also speak quite proficiently about the Jim Crow, Black Codes, segregation and the continued denial of basic human rights to black folks in this country. From its very founding, I was not even considered worthy of the rights accorded to white people. For a time, black people were not even considered a whole human being; instead, we were legally relegated to 3/5 of a person. I then could talk about the Civil Rights movement and how many black folks lost their lives demanding equal rights. All of that would cover about 400 years of this country's history.
I could then speak about the racism my family has personally experienced, along with the painful sting of racism I personally have experienced, as well as my friends and people I love. These are the lived experiences that I refuse to give ANYONE the audacity to deny. And even today, we are living in a time when the President of the United States of America dares to call Neo-Nazis and KKK members marching to preserve white nationalism "very fine people", while calling black men who peacefully protest the rampant and continued injustices inflicted on black and other people of color "sons of bitches".
I have many family members and friends who now serve or have served in the United States military, and they have my deepest respect. But let's be clear, I can love and respect them without loving a false symbol of hope. And to conflate the protest happening in the NFL with disrespect for the flag is disingenuous at its best and downright ignorant at its worst. Our protests have nothing to do with the flag and everything to do with the right to live and live peacefully without fear of our sons and daughters being killed and their murders sanctioned by our government, the same government that we also pay taxes to support and have served in the military to protect.
You may not agree that our protest is righteous. That is YOUR RIGHT. But FREE SPEECH is not only reserved for conservative white people. And Jeanette Ward is the most absurd hypocrite I have ever had the personal misfortune to know and have to yield any of my personal time to. She dares to claim free speech to castigate U-46 kids and deny the humanity of our LGBTQIA students. She constantly WHINES about lack of tolerance to diversity of thought and CRIES like a 2 year old that her freedom of speech is being impinged on when anyone dares to disagree with her. Yet she has the unmitigated gall to try to take me to task when I express MY OPINION on the flag on my personal Facebook page.
Hey Jeanette (and anybody else offended by what I said), that's not how free speech and liberty and the flag you love so much works. THAT'S. NOT. HOW. ANY. OF. THIS. WORKS. Furthermore, I will not allow you to attempt to strip my free speech rights and the right to speak authentically to my lived experiences in this country. And don't bother trying to tell me to leave if I don't like it. MY PEOPLE BUILT this country and died and suffered doing so. I'm not going anywhere.
Finally, the fact that so many of you are coming UNHINGED over my post actually proves my point. The freedoms you enjoy and the flag you profess to love so much do not extend to me as a black woman. They are not my birthright. Yet I demand them anyway, and that demand includes the right to not feel any patriotism towards a piece of cloth and a pledge of allegiance to a country that does not love me back. Forced allegiance is not patriotism. It is fascism. And I will not bow to that.
— Traci O'Neal Ellis, U-46 School Board Member
+ + + + + +
Get updates from The Cardinal ALL NEWS FEEDS on Facebook. Just 'LIKE' the 'Arlington Cardinal Page (become a fan of our page). The updates cover all posts and sub-category posts from The Cardinal — Arlingtoncardinal.com. You can also limit feeds to specific categories. See all of The Cardinal Facebook fan pages at Arlingtoncardinal.com/about/facebook …

Help fund The Cardinal

Arlingtoncardinal.com/sponsor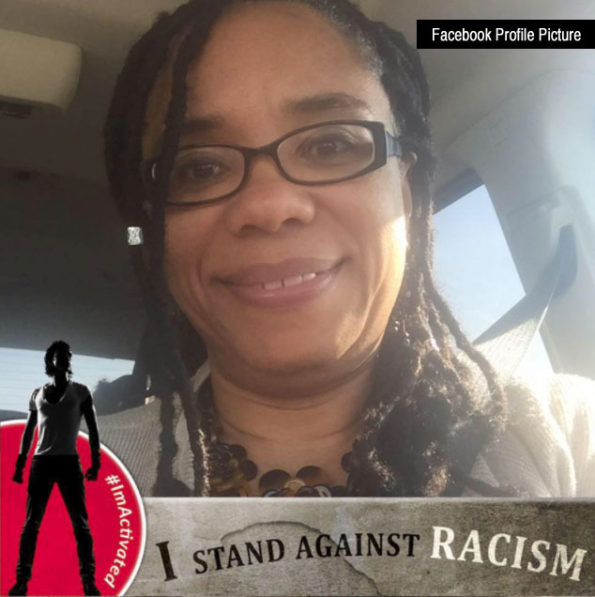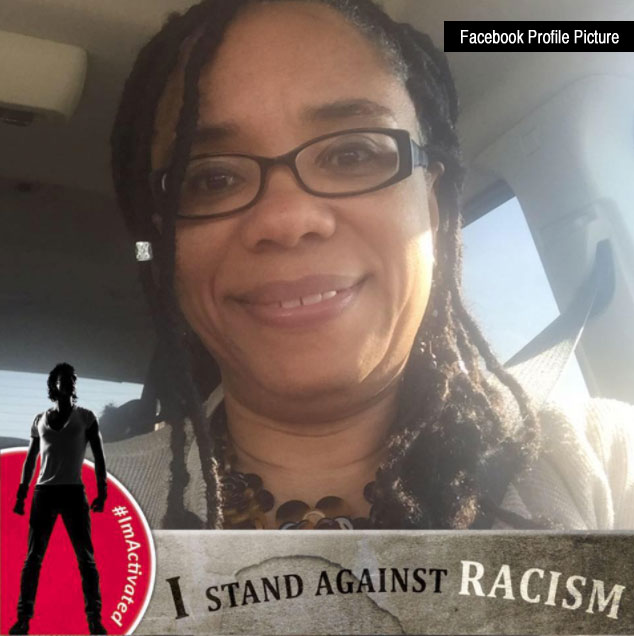 Traci O'Neal Ellis Facebook Profile Picture U-46 School Board Member.