Interview with Cook County Sheriff candidate Bill Evans in unincorporated Arlington Heights adjacent the far northwest side of the Village of Arlington Heights.
Upon meeting Lt. Bill Evans, there was a feature to his personality that stood out. He reminded me of coaches in high school that you had confidence had your back. He is not the type of leader that has an arrogant angle with some mysterious, distant superiority attitude. He is approachable and is more about bringing out the best in a person, than giving off the air that he is the unquestionable best.
We chose the setting of unincorporated Arlington Heights on the far northwest side of Arlington Heights on June 8, 2013 to discuss the issues of law enforcement related to Cook County Sheriff's Police.
Evans is concerned that the large amount of violent crime in the City of Chicago could migrate out into the suburbs as Chicago police put more heat on offenders in the city. He knows the migration has already happened in some areas. He believes law enforcement, including the Cook County Sheriff's Police Department and local law enforcement in the suburbs, needs to be prepared proactively. He suspects unincorporated areas with the least resistance, like Country Glen, just northwest of Nickol Knoll Park and just southeast of the Lake Cook Road/Route 53 interchange would be vulnerable as an arrival point for an exodus from the City of Chicago.
With transportation available by private vehicle or public transportation or rides from friends, offenders can spend energy on criminal activity far from their homes in the metropolitan area. Evans says Bonhill Drive has had an influx of gang activity and drug activity for many years. As a working deputy, he has often discovered and arrested criminal operatives working far from their homes.
Arlington Heights police often backup Cook County Sheriff's deputies for street disturbances, fights, batteries and domestic batteries in the area of Nichols Road, Bonhill Drive, Jennifer Lane, Randall Lane, and Crystal Lane. Occasionally property crimes have also spilled over into areas within the Arlington Heights village limits. Just last week an attack of a woman was attempted at Happfield Drive and Ridge Avenue in Arlington Heights — not out of walking range of the unincorporated area northwest of Arlington Heights (See The Cardinal Arlington Heights Woman Attacked Near Waterford Place Apartments, Just East of Nickol Knoll Park).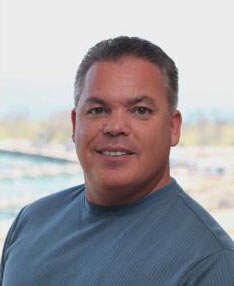 Lt. Bill Evans started out with the Cook County Sheriff's Police Department 21 years ago — starting in the Corrections Department. Evans is confident he is highly qualified with his strong knowledge-base in law enforcement, and his intimate experience with the Cook County Sheriff jurisdiction.
As a Cook County Sheriff officer, Evans has served in the patrol division, the gang crimes unit, the Hostage Barricade Terrorist Team, the Field Training Program and the Special Operations Group. Evans has worked in a number of sensitive investigations, covert assignments, and nearly 1,000 critical incidents.
Evans has also served as member of the South Suburban Association of Chiefs of Police, The Illinois Tactical Officer's Association, The South Suburban Emergency Response Team and the Urban Area Security Initiative.
Evans earned a Bachelor of Science degree in sociology in 1989 and a master's degree in criminal justice in 1995. He is a 2005 graduate of the prestigious Northwestern University School of Police Staff and Command, and is currently studying toward a second master's degree in leadership studies.
Evans is a former professional boxer, and now serves as a volunteer boxing coach, working primarily with children and young adults. He also an active member of a number of not-for-profit organizations, including the Chicago neighborhood Beverly Ridge Homeowner's Association and the Mercy Home for Boys and Girls. He also currently serves on the Criminal Justice Advisory Board for a local college.
Endorsements
"You can't fool Bill," says longtime friend and world boxing champ David Diaz, "he's worked the streets for too long and knows what works and what doesn't out there." Evans is a "team player and a true role model", adds Diaz," he has a kind heart and a strong moral backbone. He will be an outstanding sheriff."
Olympic Boxer David Diaz
***
"Leaders must be selfless, courageous and dutiful. Bill Evans personifies all these values. He is a smart leader, he knows how to think, not what to think.
The Evans family supports our country; they support Cook County. We are safer because of men like Bill on watch.
I've know Bill Evans for over 20 years. His love for his county, his department, his family, and for being a police officer is always on his sleeve. Leaders solve problems because of their skills, values and passion. Bill embodies all of these.
You only get through a crisis with strong leadership. Cook County needs a sheriff and leader who takes action. Bill Evans is a man of integrity and courage who takes action — on the streets and in the office. He should have been a ranger."
First Sergeant Matt Eversmann (Ret.)
[Eversmann led the Ranger unit that defended the perimeter of the Black Hawk helicopter that crashed in Mogadishu after it was hit by a rocket-propelled grenade.]
***
We are openly declaring our support of Bill Evans for democratic candidate for the position of Cook County Sheriff. As a career law enforcement professional, Bill has a proven track record of successful command and operational leadership. He represents what a Sheriff should be; a career law enforcement leader with the upmost integrity, passion for the job and commitment to excellence.
As we know, the Sheriff has a number of duties. One of the most important is taking care of the welfare and working conditions of his personnel. Providing a positive workplace, competitive salaries and benefits, credible training, updating equipment and maintaining proper staffing will be on the top of Bill's priorities as Sheriff.
Bill has a great understanding of what it takes to be a law enforcement officer in Cook County because he has been one for 20 years. He is a dedicated professional who is willing to invest the precious amount of hours required to be a successful Sheriff.
Kevin Barrett
International Tactical Officers Training Association
***
I've know Bill Evans for the past decade and I don't know a more professional and competent cop. I think the thing that strikes me about Bill is his leadership skills and that he takes the time to listen to others. He's a cop's cop and knows policing is all about service and making the community a better place to live. I work with police and sheriffs from around the country every week and I can tell you that Cook County would be lucky to have Bill Evans leading the Sheriff's Department. He's just what the County needs!
Bill Evans is a great cop and known nationally for his leadership and technical policing skills. He has extensive experience in all aspects of law enforcement and would be the perfect guy to reform the Cook County Sheriff's Office. I work with law enforcement agencies around the world and know Cook County well. Bill Evans is the right guy at the right time and in my opinion would be the best Sheriff Cook County has ever had! – See more at: http://www.electbillevans.com/index.php/endorsements#sthash.NXvwcJGr.dpuf
John S. O'Connor II, Ph.D., President Advanced SWAT
You can learn more about Bill Evans here …
He will be at the Arlington Heights 4th of July Parade