VIDEO: Fire has destroyed Big Tex, leaving behind little more than the metal frame of the 52-foot-tall cowboy that's an icon of the State Fair of Texas.
VIDEO: 'Big Tex' burns at Texas State Fair October 19th 2012.
WARNING GRAPHIC LANGUAGE: The "Oh My Lord Jesus" version of the burning of Big Tex Cell Phone video of 'Big Tex' burning.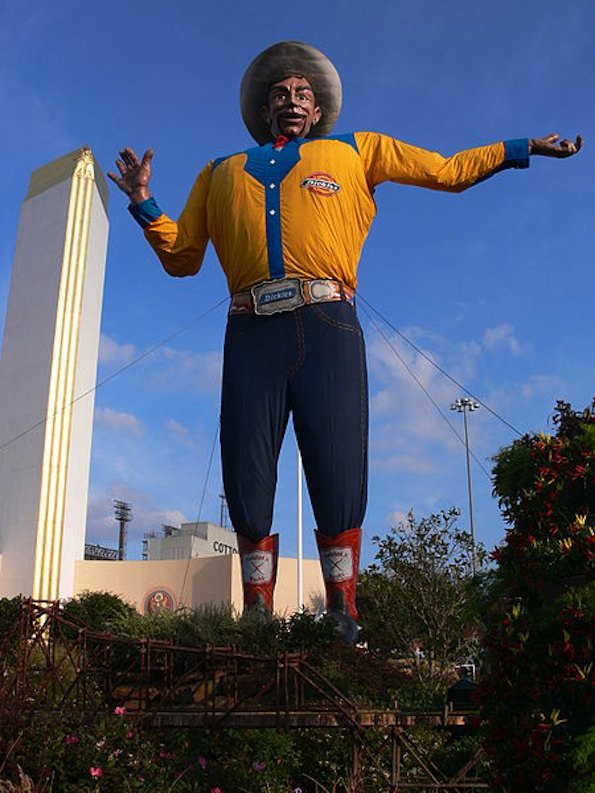 Big Tex on a better day.
Big Tex was a 52-foot tall statue and icon of the annual State Fair of Texas at Fair Park in Dallas, Texas. Big Tex became a cultural icon of Dallas and Texas. Since 1952 Big Tex served as a cultural ambassador to visitors, and the prime location in the fairgrounds serves as a traditional meeting point. On October 19, 2012 Big Tex was destroyed by fire.