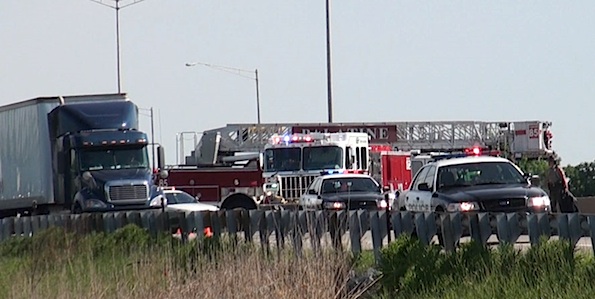 Photo: One lane open on southbound Route 53 near Rand Road after a motorcycle crash.
Palatine firefighter/paramedics and Illinois State Police responded about 8:58 a.m. Friday to a crash involving a motorcycle on southbound Route 53 near Rand Road. The motorcyclist was down in the center lanes, and all lanes of Route 53 were closed during rescue operations.
Emergency responders received a report that the motorcycle was hit by a car before going down.
Limited lanes were opened by 9:15 a.m. All lanes were opened at 9:30 a.m. Northbound lanes of Route 53 were also blocked by motorists slowing to view the crash. Palatine police also responded to help with safety at the scene.
The motorcyclist was transported to hospital.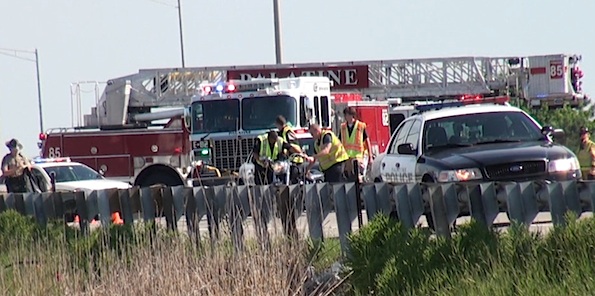 Firefighter/paramedics move a crashed motorcycle to the side of the road to clear the southbound lanes of Route 53 with minimal delay.