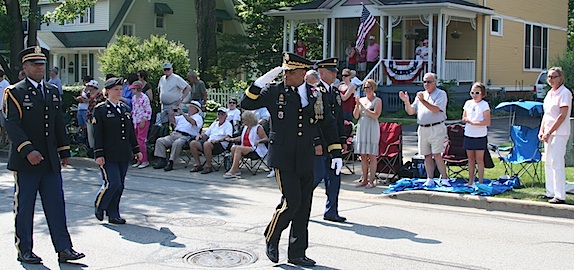 Photos from Arlington Heights Memorial Day Parade, Monday, May 28, 2012. The Cardinal was on the scene at the Step Off at Sigwalt Street and Arlington Heights Road and in the area of Euclid Avenue near Dunton Avenue. Veterans and soldiers received an enthusiastic 'thanks' along the parade route with shouts of "Thank You!" people lining the streets. Vietnam veterans, who marched for the first time in an Arlington Heights Memorial Day parade, received an especially grateful welcome.
Check out both photo albums …
Preparation … Sigwalt/Davis and Arlington Heights Road …
On the Memorial Day parade route …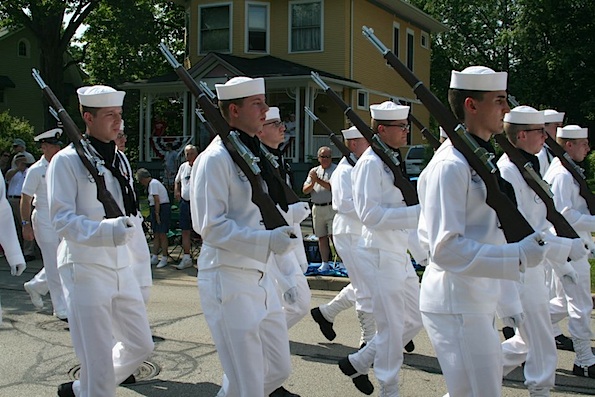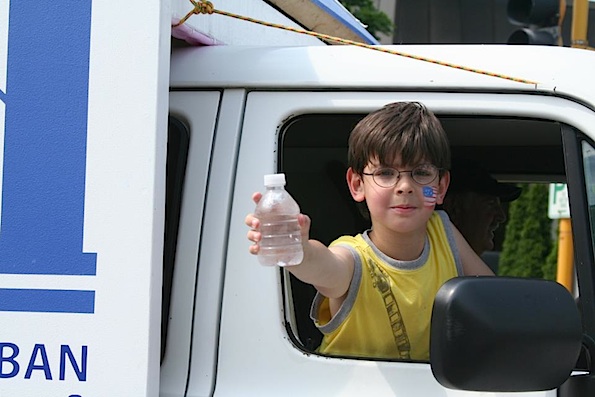 Let us know who's truck this was … we missed the sign.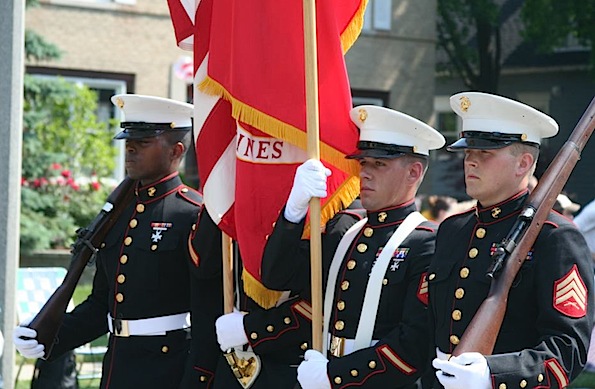 U.S. Marines on Euclid Avenue at Memorial Day Parade, Arlington Heights.