The Village of Arlington Heights will host a short ceremony honoring those who lost their lives in the September 11, 2001 attacks that killed about 3,000 people in New York City (World Trade Center Twin Towers/AA Flight 11 and UAL Flight 175); Arlington County, Virginia (Pentagon/Flight 77); and near Shanksville, Pennsylvania (Flight 93).
The event is scheduled to place at 4 p.m., September 11, 2011 at North School Park, between Arlington Heights Road and Eastman Street. In case of rain, the event will be moved to St. Viator High School's auditorium, 1213 E. Oakton Street.

Interfaith Prayer Service for Peace organized the event with the Village of Arlington Heights. The Arlington Heights Police Department Honor Guard and Arlington Heights Fire Department Honor Guard will participate in the event.
Residents and visitors are welcome to attend the ceremony, and are encouraged to fly their flags half staff during the day.
Citizens are also encouraged to observe a moment of silence at 7:46 a.m., CDT, when the first plane, American Airlines Flight 11 struck Tower 1 of the World Trade Center at 8:46 a.m. EDT on September 11, 2001.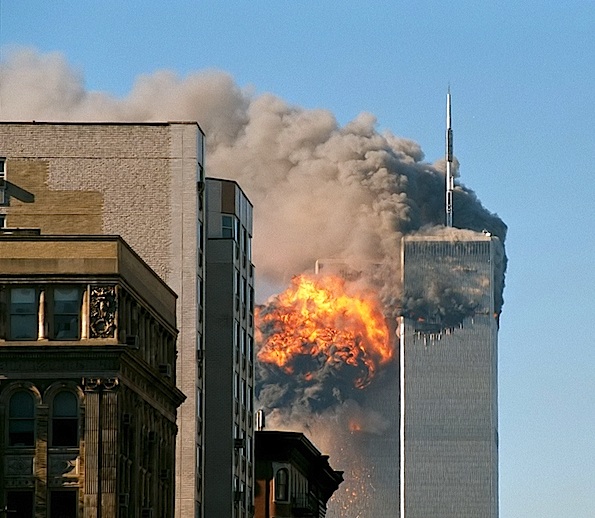 UA Flight 175 immediately after impact with WTC Tower 2 with Tower 1 already burning.