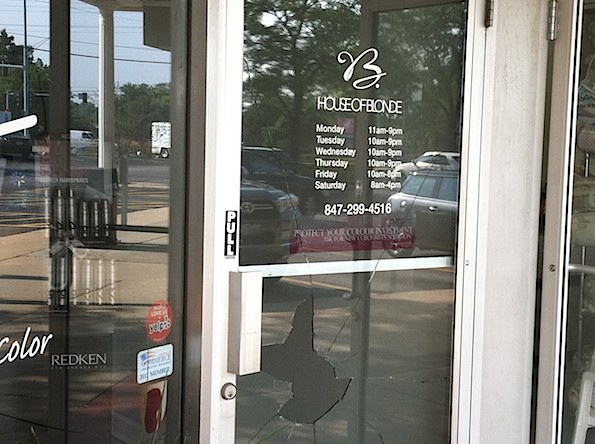 Forcible entry at front door of House of Blonde.
Arlington Heights police received a report about 7:50 a.m. Monday of a burglary to the House of Blonde salon in the 1800 block of North Arlington Heights Road. Police received a report that the front door was forcibly entered. The owner was waiting for police to check the business before entering the salon.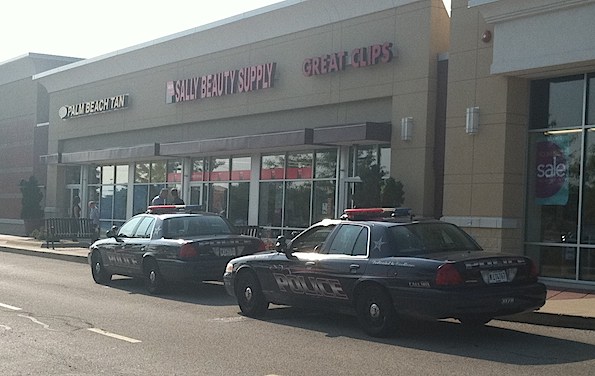 Police on the scene at Great Clips on East Palatine Road after break-in Monday.
A second break-in was reported about 8:00 a.m. Monday at the Great Clips salon in the 300 block of East Palatine Road. Both businesses are in sight of each other, about 300 yards distance apart. The front glass door was shattered.
No word on what was missing from inside the salons.
About one week ago on Tuesday, July 26, 2011 police received a report of a burglary to a salon in the 1100 block of South Arlington Heights Road. The front glass door or window was also shattered at that business, and discovered when staff or owners arrived for work.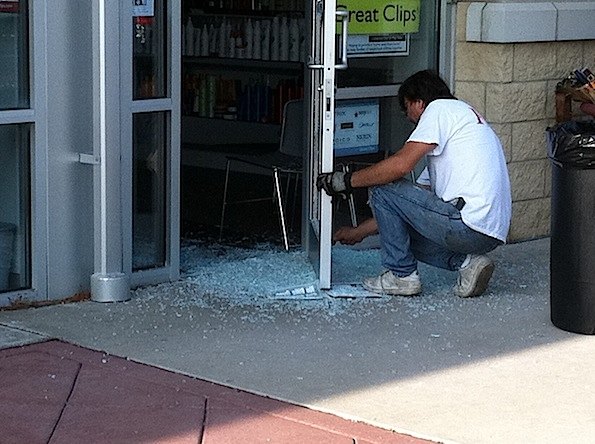 Glass cleanup at Great Clips after front door glass was shattered overnight.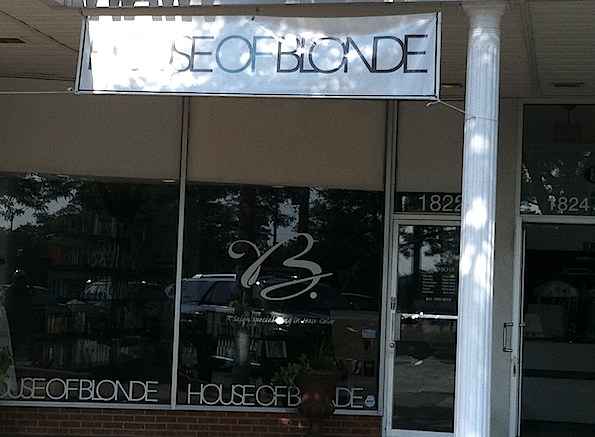 House of Blonde on North Arlington Heights Road.