Arlington Heights police received a report that an offender waited until the clerk at Dunkin' Donuts/Baskin Robbins, 2106 South Arlington Heights Road was filling his order before using wire cutters to detach the a charities collection box located on the front counter. The box contained approximately $150.00 in U.S. bills and change.

The crime is reported to have occurred on Tuesday, July 5th, 2011 at 8:35pm.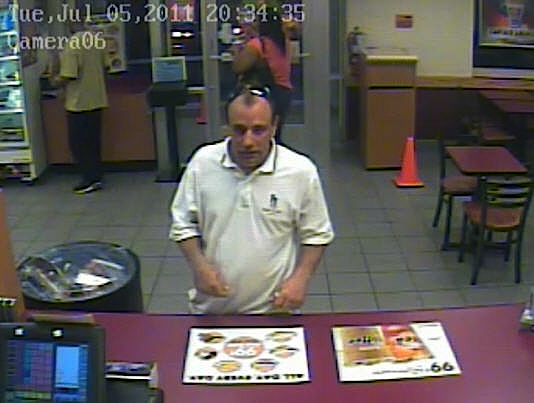 The offender is described as a male/white, 35 yrs, 5'08" 210 LBS with brown hair with receding hairline, wearing a white Polo shirt and tan cargo shorts.
Anyone having information about this or any other serious crime in Arlington Heights should submit an anonymous text tip by texting the keyword 847AHPD and your message to 847411(tip411) or call Arlington Heights Crime Stoppers at (847) 590-STOP. Callers are guaranteed anonymity and may qualify for a cash reward of up to $1,000.