Multiple vehicle crashes were reported during the evening rush. About 5:20 p.m. Wednesday a crash was reported at Goebbert and Algonquin. One person was injured in the crash involving a silver Audi and a black Mercedes ML320 SUV.

A property damage crash was reported at Algonquin and Arlington Heights Road about 6:10 p.m. A black Silverado and a silver Hyundai Alantra crashed.
Drivers involved in a minor crash near Euclid and Northwest Highway relocated the vehicles to a parking.
A crash also occurred at Sigwalt and Chestnut about 6:20 p.m. with heavy front end damage to a Subaru Outback and a Jeep. Both vehicles were towed. No word on any injuries.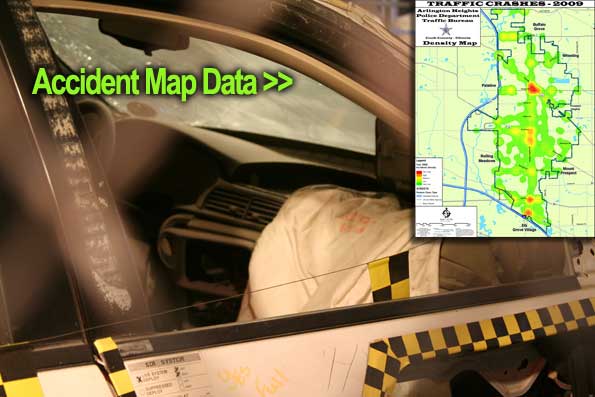 Click the graphic to access the accident map data for the Village of Arlington Heights.