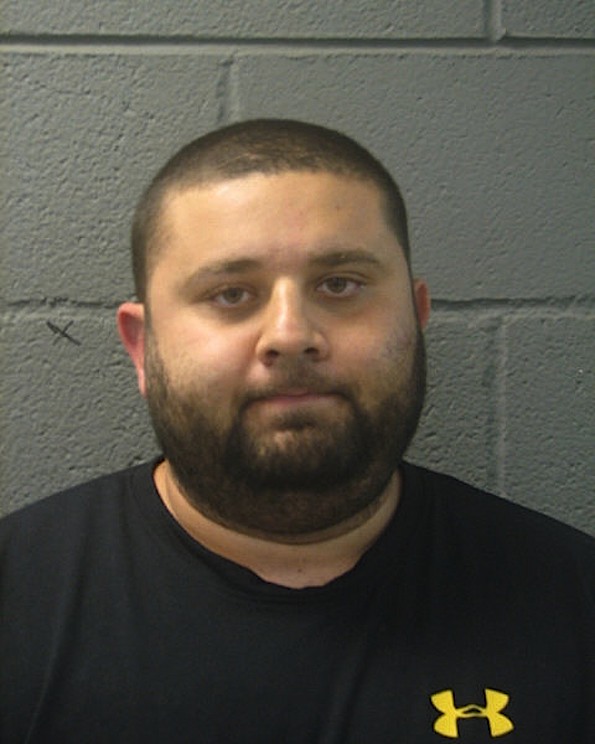 Juro Konstantinov (Cook County Sheriff Police photo).
Loaded Guns Found In Home With Children Present
Bond has been set for a Glenview man who was operating a grow house from his rental home, Cook County Sheriff Thomas J. Dart announced Friday.

Juro Konstantinov, 33, of the 1400 block of Evergreen Terrace, has been charged with felony possession of cannabis and five counts of possession of a firearm without a Firearms Owners Identification card. Konstantinov also has a warrant from Monroe County, New York for trafficking in stolen property.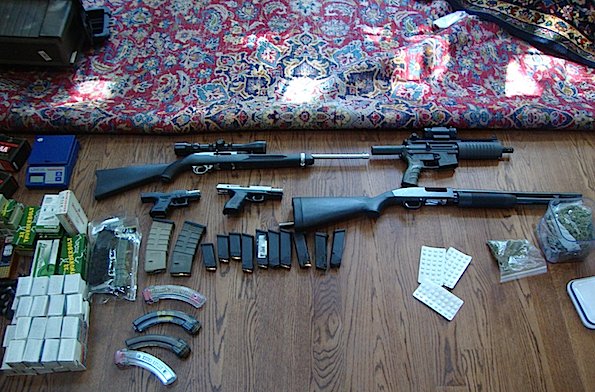 Guns at Glenveiw grow house (Cook County Sheriff Police photo).
On July 13th, officers with the Cook County Sheriff's Office Evictions Unit were executing an order for possession against Konstantinov for failure to pay rent when they discovered the grow house inside his home. Fourteen mature cannabis plants and thirty seedlings, along with drug and grow house paraphernalia, were in plain view in several rooms of the 3100 square foot home.
Konstantinov also admitted to police that he had weapons in the house. A protective search of the premises uncovered two pistols, two rifles and a shotgun, along with large quantities of ammunition. All of the weapons were loaded. Because Konstantinov's children, ages eight and three were present in the home, the Cook County Sheriff's Office Social Worker arrived on the scene and contacted the Department of Children and Family Services to arrange for their welfare.
The Cook County Sheriff's Police North Narcotics Team also responded to the scene, seizing 5000 grams of cannabis with an estimated street value of $40,000.
Konstantinov is in the process of being extradited to New York to face charges on his outstanding warrant.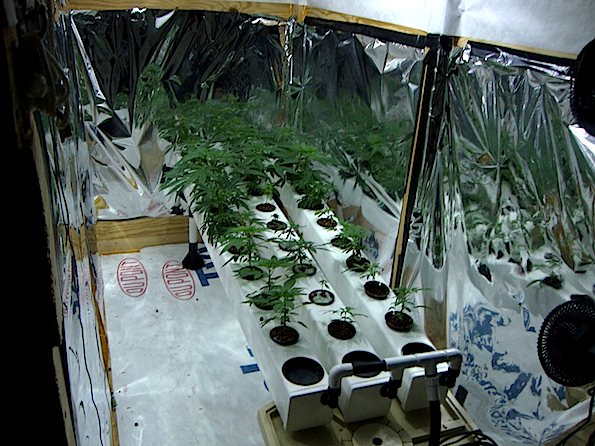 Cannabis plants at Glenview grow house (Cook County Sheriff's Police photo).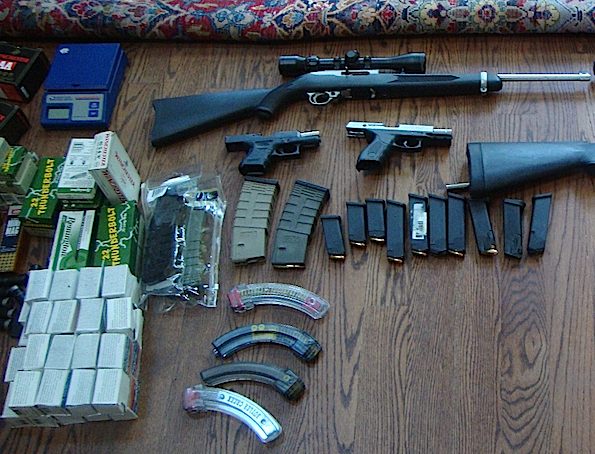 Guns close up.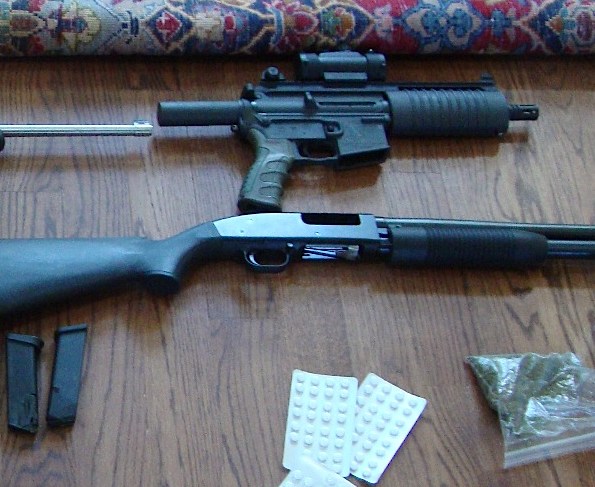 More guns close up.