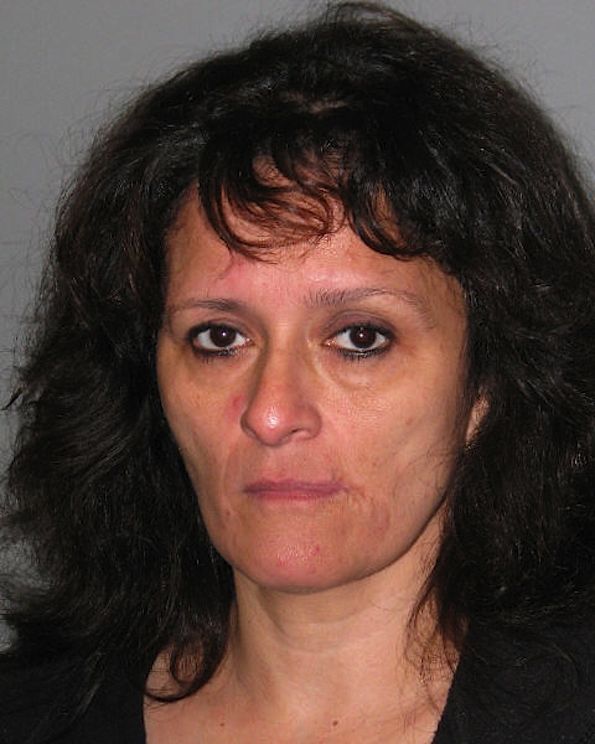 Rachel Birkenfeld (Cook County Sheriff Police photo).
ANIMALS FOUND WITH NO FOOD OR WATER
Cook County Sheriff's Police have seized two Capuchin monkeys and five dogs from a senior citizen's Lansing residence.
Rachel Birkenfeld, 46, of the 18600 block of Bernadine in Lansing, has been charged with two counts of possession of a dangerous animal and four counts of neglect of owner's duties.

Investigators with the Cook County Sheriff's Office Animal Crimes Unit received a tip about the animals from a social worker doing a house check on an elderly woman. Inside the woman's home, on the 3100 block of 192nd Street in Lansing, were two Capuchin monkeys and five dogs living in unsanitary and neglectful conditions. A female, undernourished monkey was living in a small wire dog cage while a male monkey was in a large metal cage for birds. The cages were covered in excrement and cigarette butts. The dogs were also being kept in small filthy cages. None of the animals had food or water.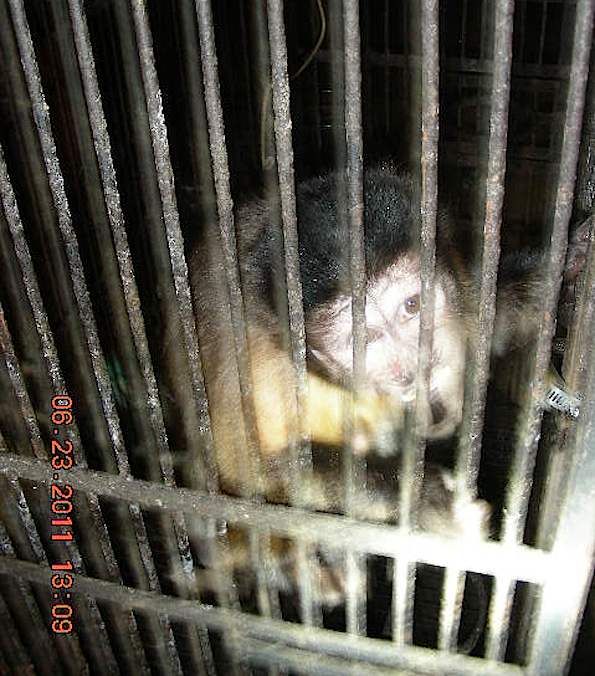 Birkenfeld admitted ownership of all the animals, and was placed under arrest on June 24th. Birkenfeld told officers she kept the monkeys and dogs at her mother's nearby home because there was more space. In Illinois, primates cannot be possessed without special permits from the state Department of Agriculture because they can attack and spread diseases.
The monkeys and dogs were transported to the Animal Welfare League in Chicago Ridge by Cook County Animal Control. Birkenfeld's next court date is August 10th in Markham.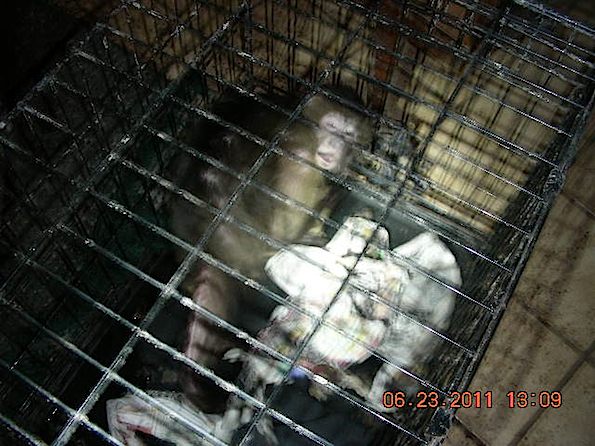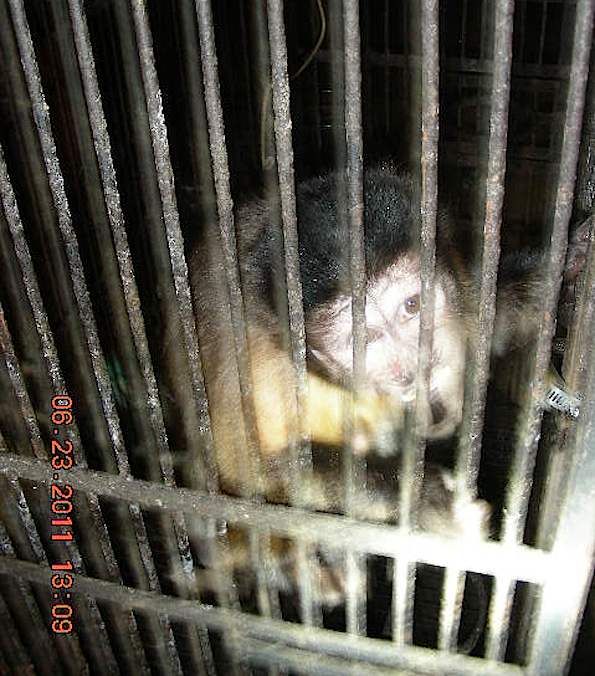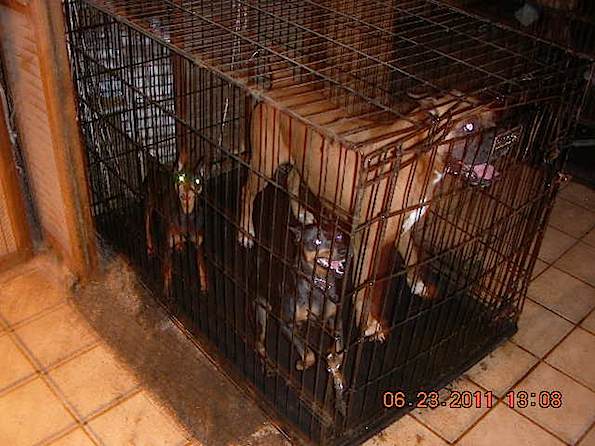 Dogs cramped in cage (Cook County Sheriff police photo).