Arlington Heights police and firefighter/paramedics responded about 7:00 a.m. to a rollover crash at Northwest Highway and Gregory Street. Police and firefighter/paramedics received a report that all persons involved were able to get out of the vehicle on their own. A witness reported an ambulance left the scene with lights flashing.
A Honda Civic rolled over. The intersection is directly across from the Davis underpass at Northwest Highway.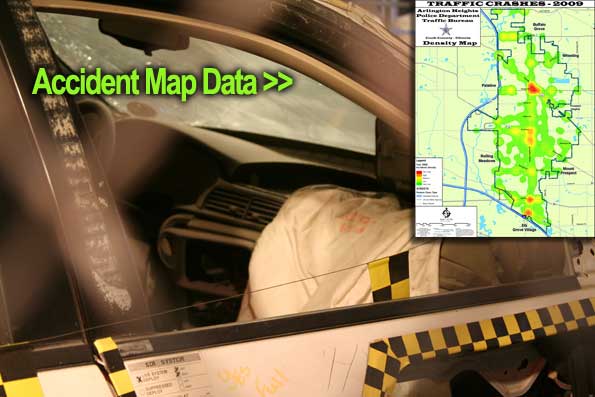 Click the graphic to access the accident map data for the Village of Arlington Heights.