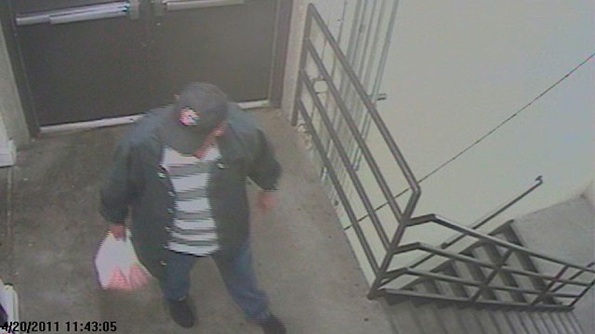 Person of interest on surveillance video (4/20/2011 11:43 AM).
West Metro Fire Department responded to Southwest Plaza Mall just after 11:50 a.m. Wednesday after a fire was reported in a hallway near the food court. The was extinguished by 11:59 a.m. and a suspicious device and two propane tanks were found in the area.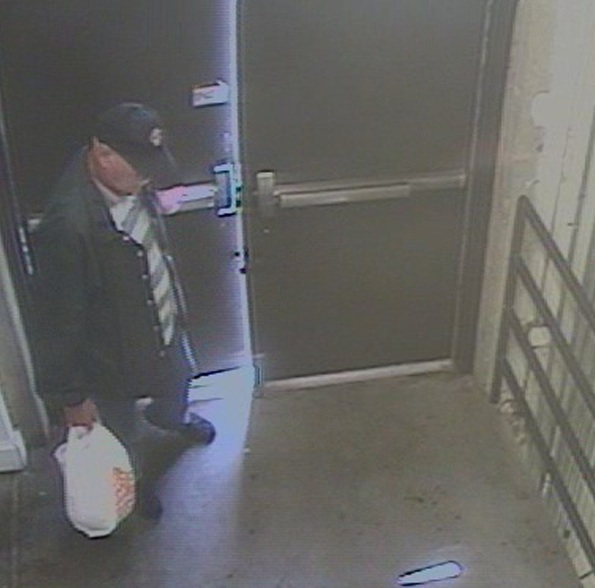 Person of interest on surveillance video (side view at 4/20/2011 11:43 AM).
The Bureau of Alcohol, Tobacco and Firearms, along with five police dogs, searched the mall for anything else suspicious. The Jefferson County Sheriff's Bomb Squad was also called to the scene.
At 5:00 police announced that a pipe bomb was found, but the time of discovery was not made available.
The Columbine massacre at Columbine High School in Columbine about 2 miles from the Southwest Plaza Mall occurred on April 20, 1999.
Police are urging any citizens with information about the case to call the Jefferson County Sheriff Tip Line (JeffCo) 303-271-5615.