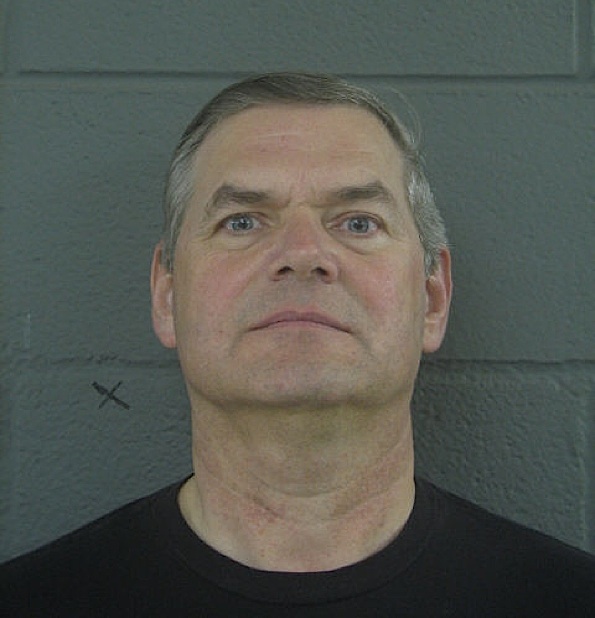 Chester Czernwinski (Cook County Sheriff's Police Photo).
NEPHEW STEALS NEARLY $1 MILLION FROM DISABLED AUNT
Bond has been set at $500,000 cash for a Melrose Park man who stole hundreds of thousands of dollars from his aunt who suffered from Alzheimer's disease, Cook County Sheriff Thomas J. Dart announced Saturday.
Chester Czernwinski, 59, of the 2700 block of Geneva was indicted Thursday for financial exploitation of the elderly/disabled and two felony counts of theft over $100,000.

Czernwinski first gained power of attorney over his 91 year-old aunt in February, 2005. The victim, who suffered from dementia, was a widower with no children. She ended up living with Czernwinski, and he controlled the victim's finances until she passed away in April 2008. During that time Czernwinski cashed out the victim's stocks, life insurance, annuities, and sold her Broadview home, using the profits, and money from joint bank accounts, for his personal benefit. In total, Czerwinski stole more than $900,000 from the victim.
The Cook County Sheriff's Police Financial Crimes Unit began investigating Czernwinski in April 2010 after a relative expressed concerns about money missing from the victim's estate. The relative filed a civil lawsuit against Czernwinski, alleging he had methodically drained the victim's assets while having power of attorney. As part of their investigation, Sheriff's Police detectives conducted interviews, subpoenaed bank records, and depositions from the civil suit.
Czernwinski had been unemployed since 1998, receiving only disability from Social Security. Investigators learned Czernwinski cashed checks from the victim's accounts for his personal use, ranging from a couple of hundred dollars to $166,000. Czernwinski used his aunt's money to pay for a $53,000 Lincoln Navigator, a vacation for eight to San Antonio, Texas, jewelry, and a $30,000 wedding for his son, among other items. Over the years, suspicious family members tried to intervene and visit the victim, but Czernwinski blocked access, housing his aunt in the basement of his house until she was placed in a nursing home.
Czernwinski appeared in Maywood bond court on Friday. His next court date is April 14th in Maywood.