Scott Adam of Prospect Heights Among Four Hostages Killed by Somali Pirates
Four yachting enthusiasts from California and Washington became the first Americans slain by Somali pirates since a wave of attacks began six years ago.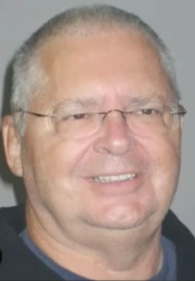 Scott Adam
Jean and Scott Adam, a couple from California, and Phyllis Macay and Bob Riggle, of Seattle, Washington, who had been sailing around the world since December 2004 with a 58-foot yacht carrying Bibles, were shot and killed by Somali pirates as four U.S. warships trailed their vessel 'The Quest'.
Scott Adam grew up in Prospect Heights, Illinois.
U.S. naval forces, who were trailing the Americans' captured yacht with four warships, quickly boarded the vessel after hearing the gunfire. Rescuers tried to provide lifesaving care to the four Americans, but the Adams and Macays were killed. U.S. Central Command says negotiations were underway to free the hostages when gunfire erupted aboard the pirated vessel.
Two pirates died during the confrontation and 13 were captured and detained. The remains of two other pirates who were already dead for some time were also found, according U.S. Central Command. A total of 19 pirates are believed to be involved in the hijacking.
The four Americans were sailing the world to deliver Bibles when their yacht was hijacked last Friday, off the coast of Oman. The shooting deaths mark the first known deaths of hostages at the hands of Somali pirates. At least one of the arrested pirates has claimed that killing hostages is the new standard operating procedure when pirates are pursued.