A scraper website is a web site that copies content from another website. Occasionally, just a page is 'scraped' from another website and used illegally in another website.
Scraper sites often add their own ads to the copied web pages after deleting the ad code from the copied web pages. Often the scraper websites will hit on popular news stories and try to get placed on top ranked search results pages. Sometimes the pages are copied carelessly and contain broken links or incorrect directory paths to the photos and other graphics that are located on the original website's server. When this happens, the photos or graphics are missing in the scraper site.

Occasionally the scraper website producer will change the page slightly to conform to other original parts of the scraper website. Following are two screen shots that illustrate scraping. The first website screen shot is an original article Elliptical vs. treadmill: Which machine really delivers? published by the Daily Herald March 9, 2009. The second screen shot shows a scraper page from Middletown Gold's Gym in Middletown, New York How does the elliptical really compare to the treadmill published May 20, 2009. The text is almost identical. If you read the text, you can see that one of the names in the articles is attributed to different geographic locations. For example 'Arlington Heights Personal Trainer Mark Bostrom' is changed to 'Gold's Gym Personal Trainer Mark Bostrom.' Some other names in the pages posted on the web are also changed similarly.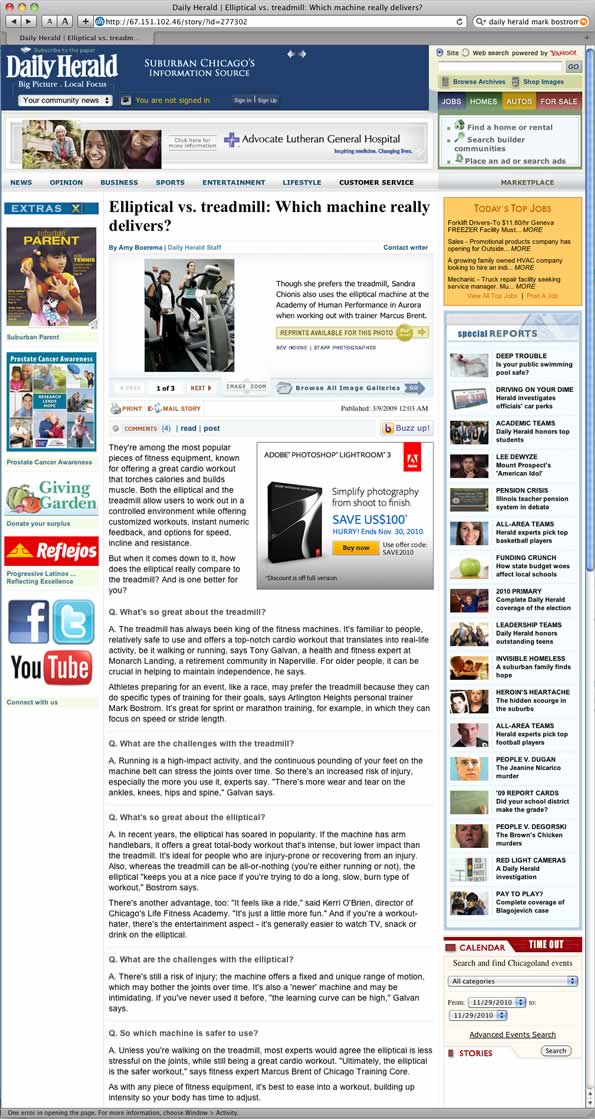 Daily Herald article original.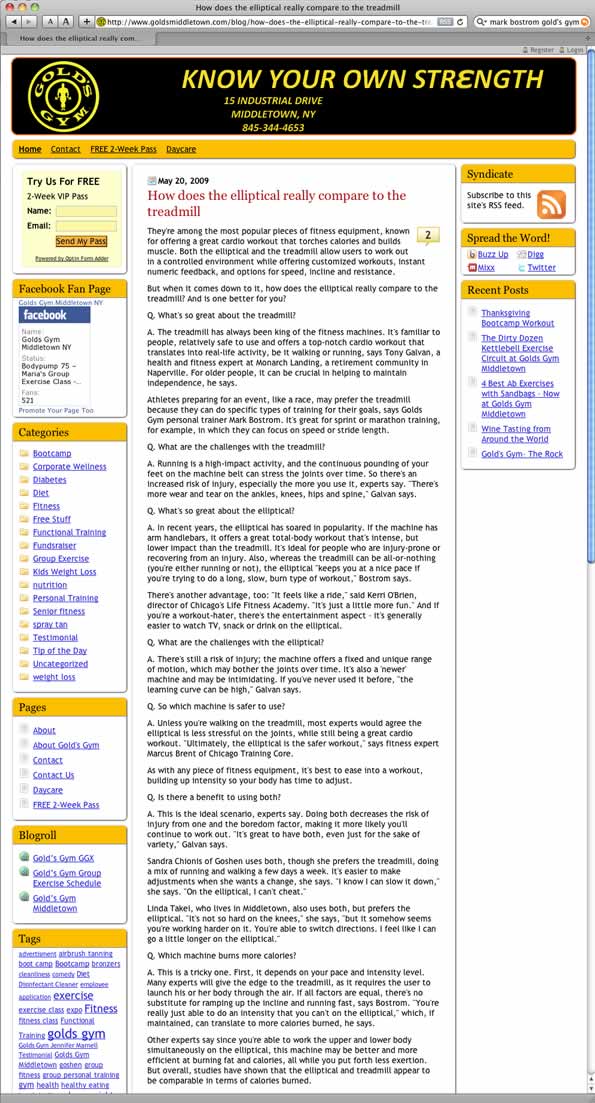 Middletown, New York Gold's Gym that scraped the original Daily Herald article.
A scraper site's use of information from other sites without permission is in violation of copyright law, unless the websites are public domain websites.