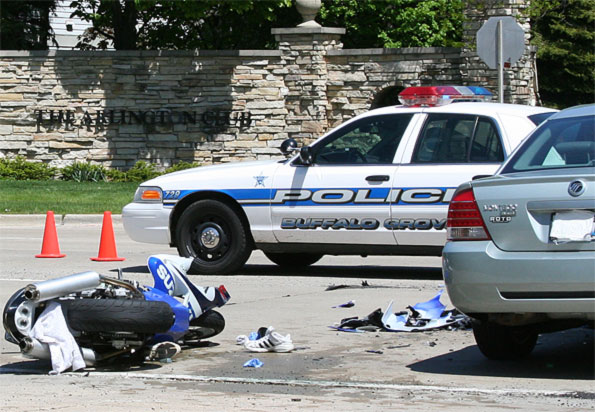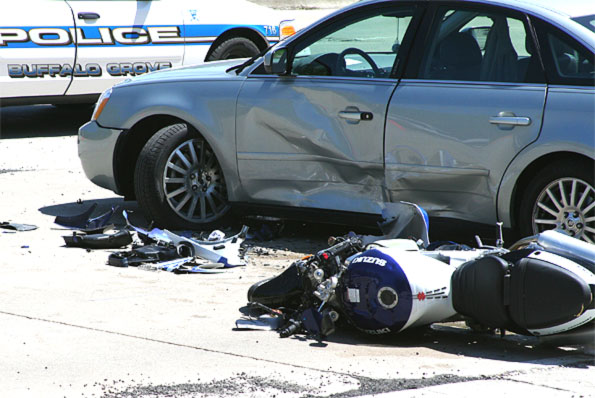 A Suzuki motorcycle rests after crash involving a Mercury Montego at Buffalo Grove Road and Old Oak Drive.
In May 2009, Michael Shane Lechner lost his life in a motorcycle accident. One of Michael's closest friends was his dog Cain. To honor his memory, Michael's family made a very generous donation of supplies. Moved by such an act of kindness, Save-A-Pet named their annual supply drive after Michael.
Save-A-Pet asks for continued support for Save-A-Pet's residents this holiday season by donating the following supplies:
-Science Diet Feline Dry Cat Food
-Friskies Cat Food (Any flavors)
-Feline Pine or Tidy Cat Litter
-Science Diet Canine Dry Dog Food
-Pedigree Canned Dog Food
-Glucosamine and Fish Oil Supplements
-Medium and Large Exam Gloves
-Disposable Gowns & Shoe Covers
-Gift Cards for Fuel and Big Box Stores
-Small Paper Plates
-Bleach
Thank you for helping to save more lives and honor our friend Michael.
To take action, follow this link …
saveapetil.org