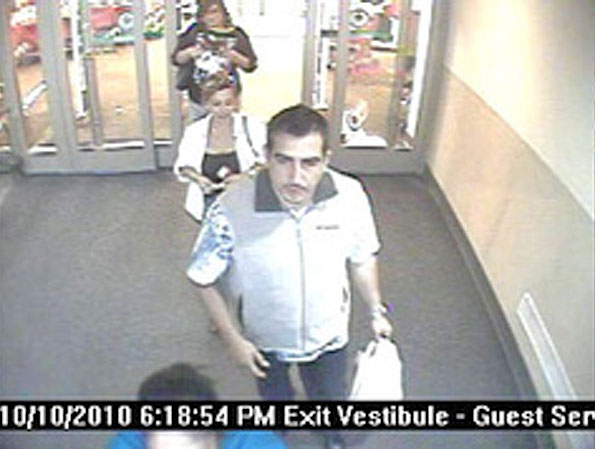 Security Image: All three suspects of a purse theft and credit card shopping spree of $10,000 shown in a vestibule security image exiting a Naperville Target store. The male in front is described as Hispanic male about 40 years-old with a moustache.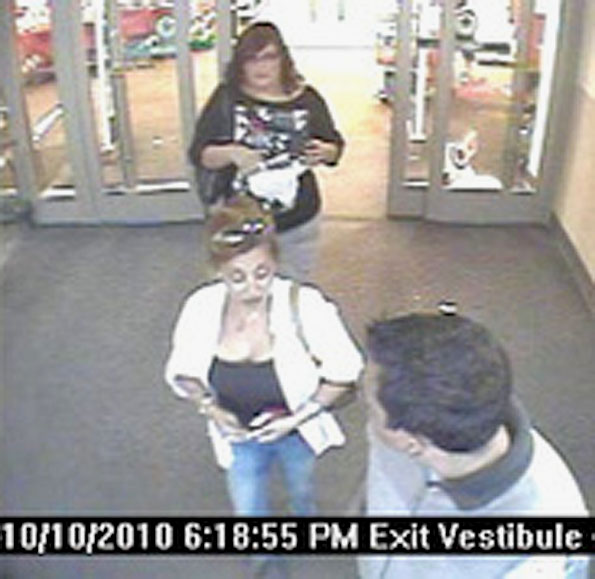 The second suspect is described as a Hispanic woman about 40-years-old, 5′ 7″ with a medium build, large breasts and small legs, and brown hair. She was wearing a white jacket, blue jeans, and glasses on top of her head.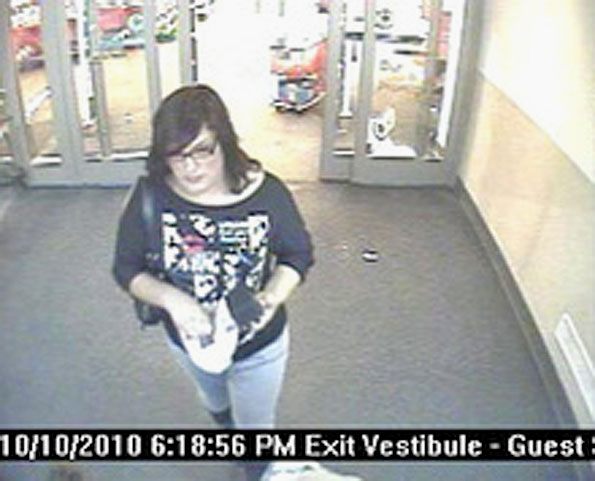 It's a dude? Suspect believed to be a man dressed as a woman — a suspect in a purse theft and credit card shopping spree. He is believed to be a white/male, age unknown, about 6′ tall with large build. He was wearing a woman's black shirt with a design on the front, blue jeans and glasses.
On October 10, 2010, purse thieves stole a purse at a Naperville restaurant and used credit cards in the purse to buy more than $10,000 worth of merchandise, including gift cards and electronics, at the Apple Store and Target in Naperville. September 22, 2010 the Apple Store in Naperville was burglarized by offenders who smashed the front glass of the store — $24,000 in merchandise was stolen.
Naperville Crime Stoppers is offering a reward of up to $1,000 for information leading to the arrest of the suspects. Citizens with information are urged to call Crime Stoppers at 630-420-6006. Tip sources are anonymous.