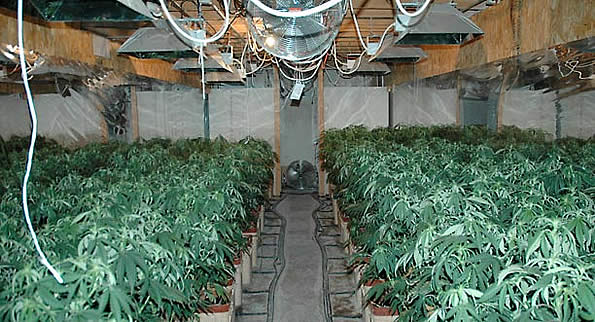 Basement cannabis growhouse [Photo source: Cook County Sheriff].
Jay Zimmerman, 69, and his son Alan Zimmerman, 42, owned homes on the 6800 block of Latrobe Ave. in Skokie and on the 1700 block of Summerlin Ct. in Chesterton, Indiana. Jay Zimmerman has been charged with manufacturing and delivery of cannabis, a Class X felony. Indiana authorities have charged Alan Zimmerman with felony possession of marijuana and possession of drug paraphernalia. Additional charges for both men are expected.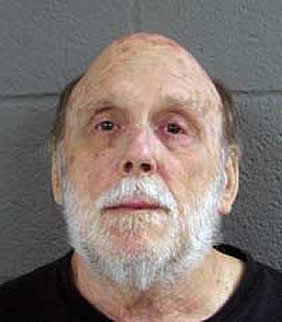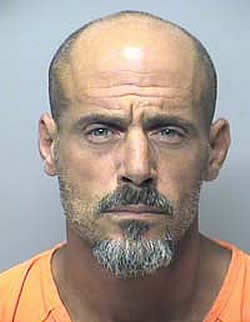 Jay Zimmerman (left) and son Alan Zimmerman.
Detectives seized the following from the home:

383 cannabis plants (approximately 55,400 grams)
Approximately 22,700 grams of cannabis
Three 12-gauge shotguns, four assault rifles and one Glock .45 caliber pistol
A 1999 Nissan Pathfinder, 2002 Nissan Pathfinder and a 2009 Harley Davidson motorcycle
The investigation began when a Cook County Sheriff's Police narcotics officer developed a lead on a suspected grow house operation in Cook County. After an extended period of surveillance, the investigation led to the Zimmermans' house in Skokie. Based on information developed during the investigation, police obtained search warrants for the Zimmermans' homes in both Skokie and Chesterton.

On the morning of July 28th, the Sheriff's Police South Narcotics Unit along with the Porter County Narcotics Task Force and the U.S. Drug Enforcement Agency served a search warrant at the Chesterton residence. Jay Zimmerman was arrested at the home, and inside police discovered an extensive and sophisticated grow operation. Multiple rooms in the house were being used to cultivate and process marijuana, from growing to drying. Grow lamps, air purifiers and an elaborate watering and filtration system were set up in the basement.

View Latrobe StreetSkokie Crime in a larger Street View
The evening of July 28th, Sheriff's Police officers and Skokie Police executed a search warrant at the Skokie residence, where they found a smaller cannabis grow operation similar to the one in Chesterton. Police arrested Jay Zimmerman at the home and seized 17,252 grams of cannabis, two pistols and one assault rifle.
As a result of the seizures at both homes, an estimated $3 to $5 million worth of marijuana has been removed from the streets.
Alan Zimmerman's next court date is October 5th in Porter County Court. He's being held on no bond at the Porter County Jail. Jay Zimmerman's next court date is August 27th. His bond was set at $10,000 on July 30th in Skokie Court.
Sheriff Dart thanked the Sheriff's Police South Narcotics Unit, which includes task force officers from the Calumet City, Lyons, and South Chicago Heights Police Departments. He also thanked the DEA, Porter County Sheriff's Office, the Chesterton Police Department and the Skokie Police Department for their assistance in the seizure and arrest.

View Skokie Crime in a larger map