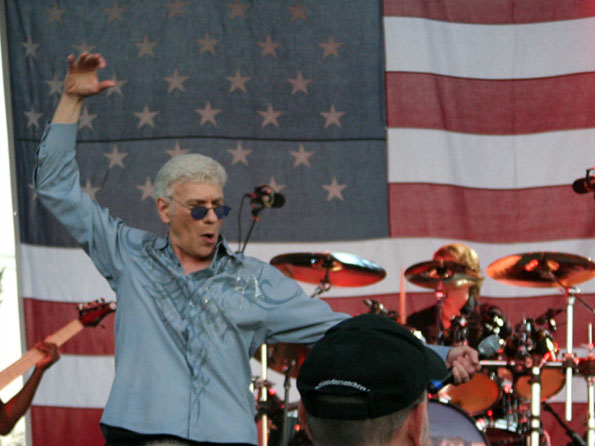 Dennis DeYoung having some fun on stage at Festival 2010 — Frontier Days in Arlington Heights Saturday night.
A packed crowd of about 20,000 people of all ages watched and listened to one of the best concerts ever at Recreation Park's Frontier Days on Saturday night. Judged on energy, musical talent and interaction with the audience, it's hard to beat Dennis DeYoung and band. Dennis DeYoung, the American singer, songwriter, musician and producer, best known as a founding member of the rock band Styx from 1970 to 1999, was amazing. In Arlington Heights he's known as a man who can really throw a party at a concert. And sorry Tommy Shaw and JY … this band might sound better than Styx. A fan can't help but think that the sadness of Styx split with Dennis DeYoung was overcome by DeYoung's positive attitude — a class act from the Roseland neighborhood of Chicago.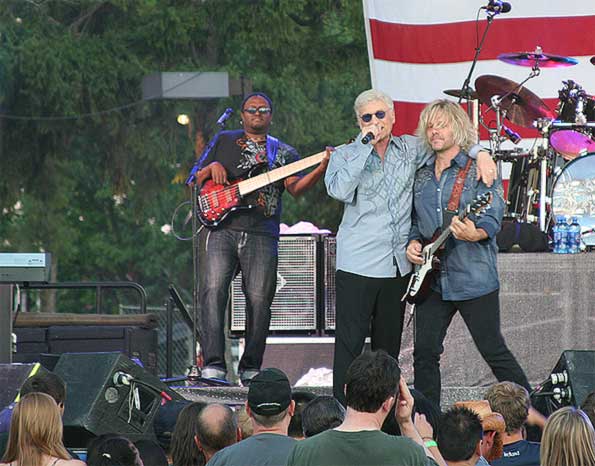 Dennis DeYoung with Craig Carter, left, and Jimmy Leahey, right.
Set List for Dennis DeYoung at Frontier Days Festival 2010 in Arlington Heights where Dennis DeYoung played with Tom Sharpe, August Zadra, Jimmy Leahey, John Blasucci, and Craig Carter …

Grand illusion
Lady
Lorelei
Blue Collar Man
Desert Moon
Mr. Roboto
Show Me the Way
Don't Let it End
Too Much Time on my Hands
Babe
Fooling Yourself (The Angry Young Man)
Suite Madame Blue
Come Sail Away
The Best of Times
Renegade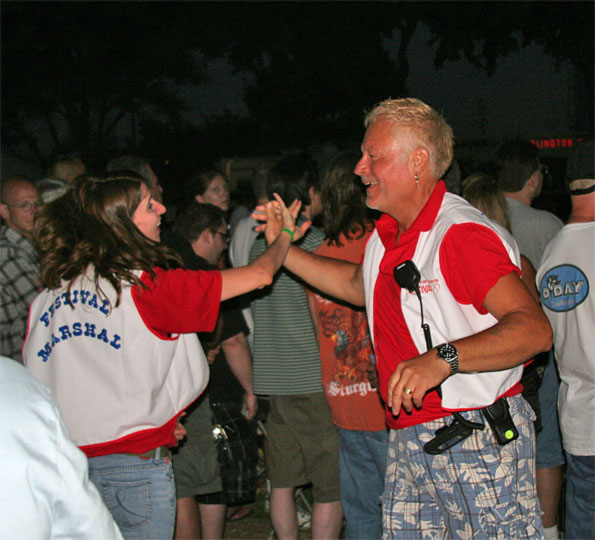 Dancing Marshals at Recreation Park.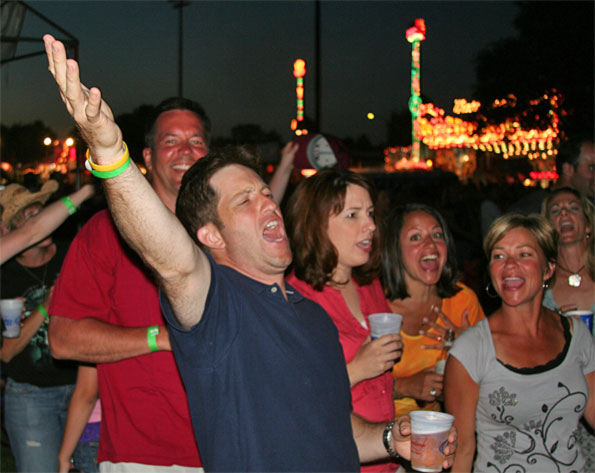 DeYoung knows how to throw a party.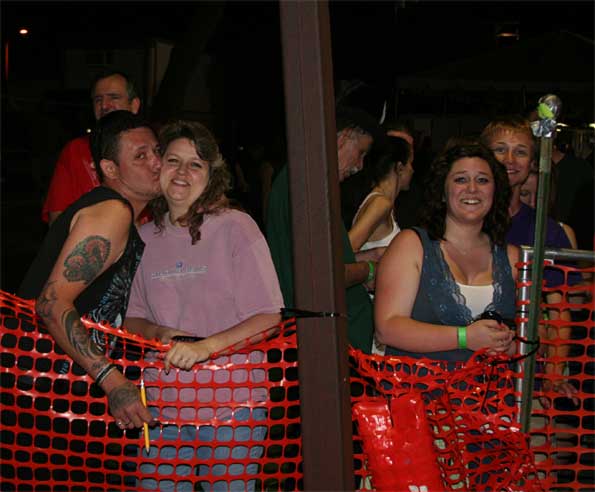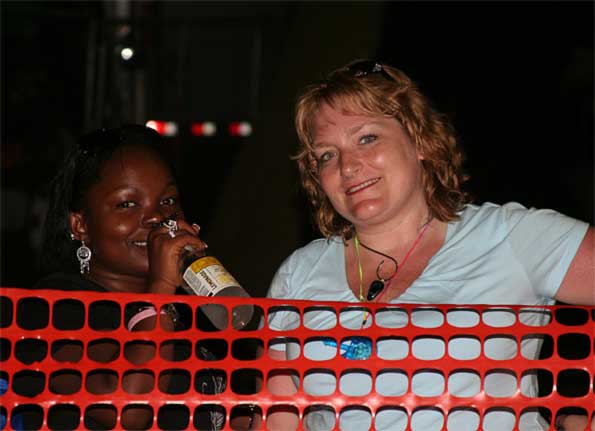 Autographs and backstage …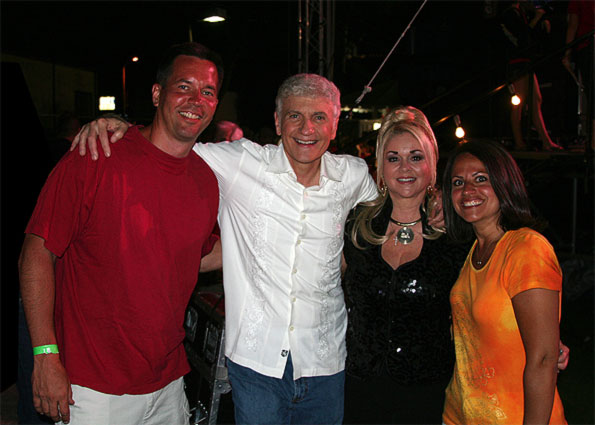 Fans with Dennis DeYoung and wife, Suzanne.
Apple iTunes

Apple iTunes
SATURDAY JULY 3 at 8 PM at Frontier Days Carnival/Festival at Recreation Park
MAIN STAGE … DENNIS DEYOUNG with hits Grand Illusion, Too Much Time on My Hands, Mr. Roboto, Come Sail Away, Lady, Rockin' the Paradise, and Renegade.
See the official site for Dennis DeYoung …
dennisdeyoung.com