2011 FOURTH OF JULY PARADE ROUTE INFO …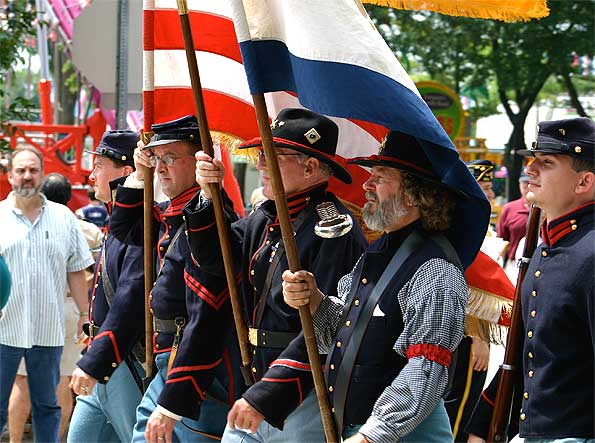 Soldiers in a past Fourth of July parade in Arlington Heights.
What is the parade route for the Arlington Heights Independence Day Parade?
Go to StreetsofArlington.com/july4parade (yes, it's really the 5th) for information on the 5th of July Parade Route, including staging area, direction and the starting and ending points of the parade. The parade steps off at 10:00 a.m. Monday, July 5, 2010 at Highland and Oakton Avenue, heads east on Oakton, heads south on Dunton Avenue, turns east on Miner Street and ends at Recreation Park (500 East Miner Street).
What's the weather forecast for the 5th of July Parade?
The best website for Arlington Heights weather is Arlingtoncards.com/weather
The page includes a dropdown menu with a 6-frame progressive NEXRAD weather image and a single frame radar image. There is also a link to street-level radar in the header of Arlingtoncards.com/weather …
The Arlington Heights Fifth of July Parade is a long parade (it steps off at 10:00 a.m.), so if you want to know what temperature is forecast for 10:00 a.m compared to 12:00 noon, check the hourly forecast in the dropdown menu in the header of Arlingtoncards.com/weather.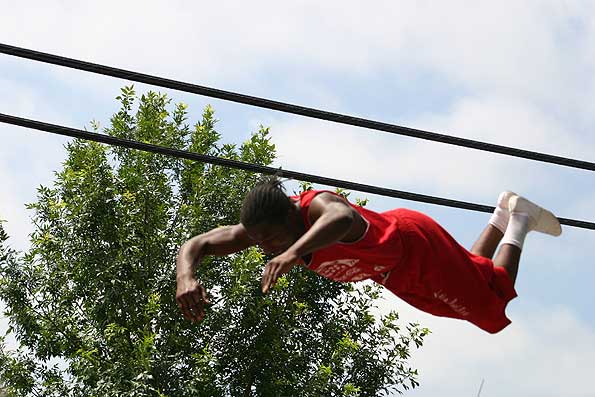 Jesse White tumbler — a common, but extraordinary, unit in the Arlington Hts. Independence Day parade.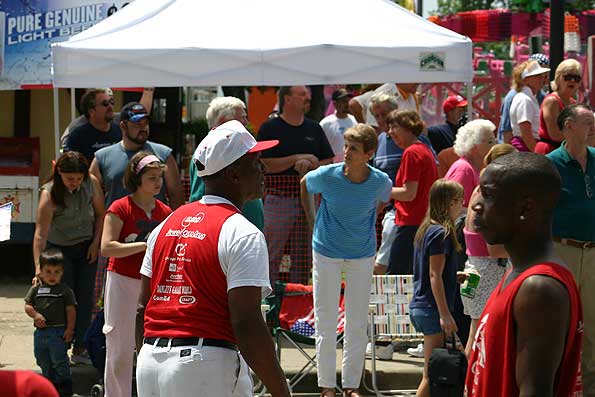 Illinois Secretary of State Jesse White keeps a close eye on tumblers.
Where is the review stand for the Fifth of July parade in Arlington Heights?
The review stand for the Arlington Heights is on Dunton Avenue, just South of Euclid Avenue in front of the Arlington Heights Memorial Library.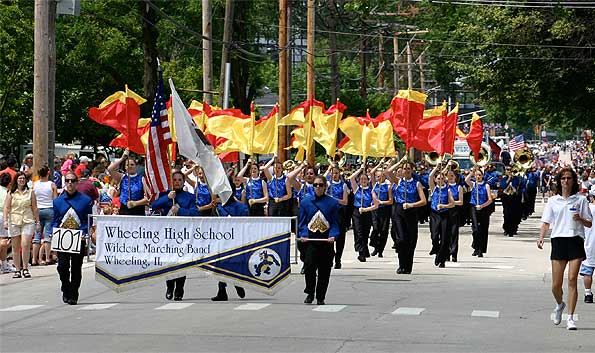 Wheeling High School Marching Band at the Independence Day Parade in Arlington Heights.