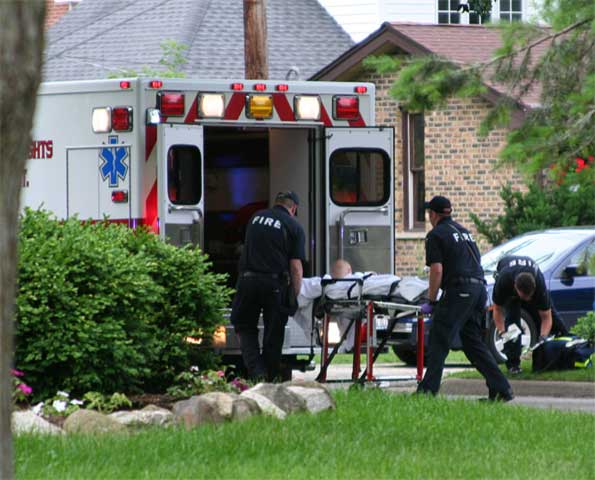 A three-year-old male curiously looks into the AHFD ambulance before he is evaluated and transported to Northwest Community Hospital.
Arlington Heights police and firefighter/paramedics responded to help a three-year-old boy who was accidentally injured in a lawn mower accident in the 1100 block of North Belmont Avenue. Paramedics gave medical aid to the boy on the parkway for several minutes and then administered further treatment in the ambulance before transporting the victim to the hospital. The boy appeared to be alert and conscious when he was loaded into the ambulance.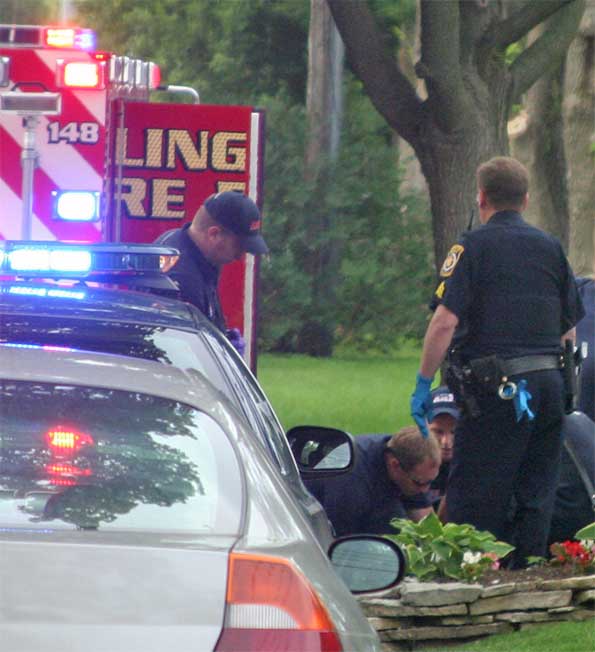 Paramedics treat a three-year-old boy who was injured by a lawn mower accident Monday afternoon.
Check Arlington Heights area police and fire calls every day on Twitter or the CRIME BLOG column …

FOLLOW ARLINGTONCARDS ON TWITTER!
OR …
CRIME BLOG COLUMN …