Barrington Fire Department and Barrington Countryside Fire Protection District responded about 4:30 p.m. Wednesday to a house fire in the 1400 block of South Cascade Court near the intersection of Barrington Road and Dundee Road. The house may have been struck by lightning.
Cary, Palatine Rural, Lake Zurich, Long Grove Fire Protection District, Wauconda, Wheeling Fire Department and others assisted at the fire in Barrington.

View Chicagoland Major Fires & Rescues in a larger map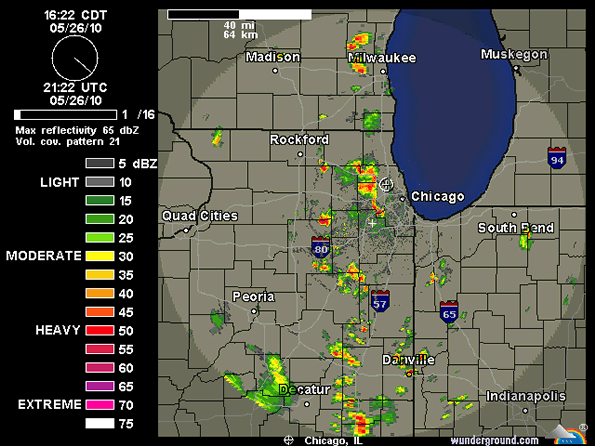 Storm radar at 4:22 p.m. CDT showing red (heavier storms).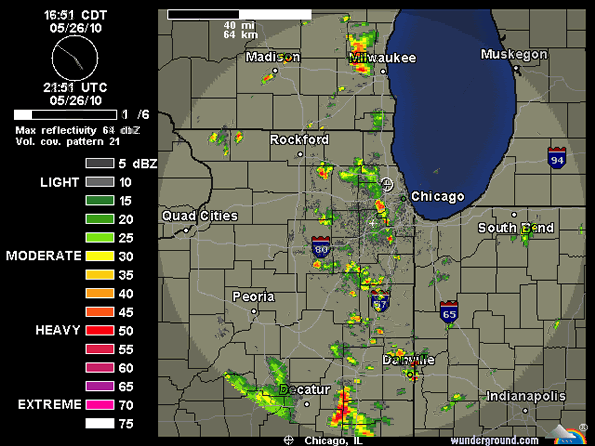 Storm radar at 4:51 p.m. CDT showing lack of red (diminished storms).
The two radar frames show a thunderstorm cell over the area of the fire scene. The thunderstorm cell had a short life, which diminished after 4:30 p.m. Wednesday.